Carrying a great messenger bag makes complete sense when it comes to improving your commute to the office while providing comfort and convenience. Combining the functionality of a briefcase and a backpack, a messenger bag is professional enough to bring to the office yet feels casual for after-work events.
If you want to replace your beloved briefcase or branch out from toting around your trusty backpack, we have gathered 4 stylish messenger bags for everyday use and commuting. Whatever your work life, there is something for you.
 1. Womens Nylon Crossbody Bag Multi-Pocket Travel Shoulder Purse Messenger Bag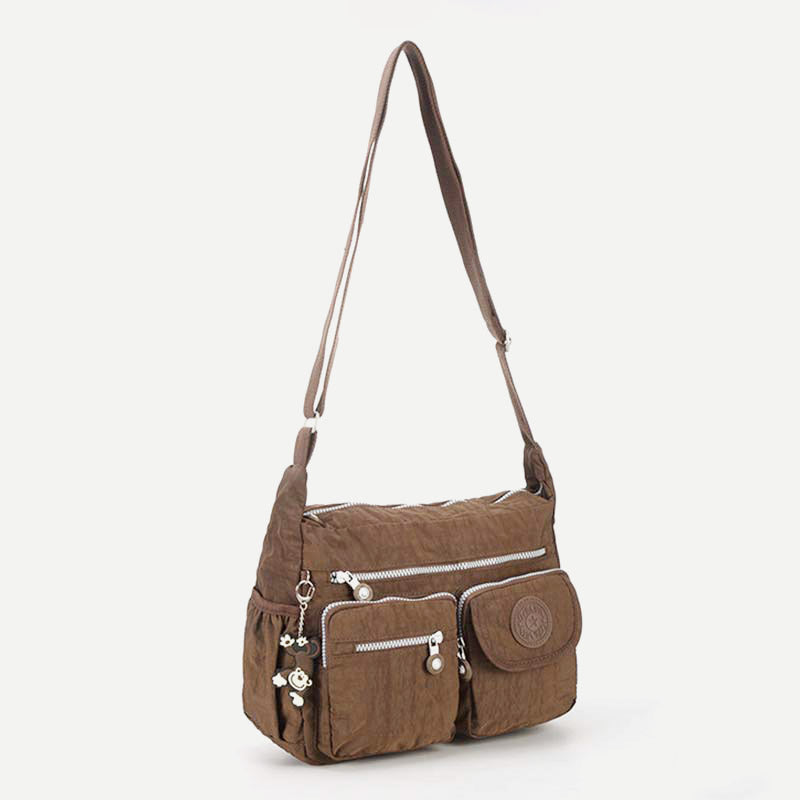 From commuting to traveling to everyday outings, this ladies' messenger bag offers plenty of room to fit most, if not all, of your daily essentials while maintaining its shape. This messenger bag is great for anyone who might be all-too familiar with catching trains or tubes (or planes!) because the super light nylon fabric ensures storing all your belongings neatly inside the bag without adding extra weight, which means it won't slow you down during your commutes. With a nice mix of exterior and interior pockets, along with an adjustable strap, and available in 11 different shades, what's not to love?
2. Rolltop Messenger
$125 AT RAINS
No one wants a soggy bag from their commutes, and this is where the Rains computer messenger bag comes in. Designed to withstand light to moderate weather conditions, we have no doubt its waterproof feature will keep your things dry during the monsoon. It can hold a 20-liter storage capacity, perfect for even the most serious overpackers or those who like to use their full allowance. Not only does it have a padded pocket for your laptop, but there is a rolltop opening with snag compression that is secure yet easy to open, so you can access your things a little less haphazardly.
3. Ferragamo Studio Messenger
$1,990 AT SALVATORE FERRAGAMO
Sometimes minimalist means professional. Consider this leather crossbody messenger bag if you are not a bold dresser or try to avoid standing out. Made of tumbled calf leather in Italy, it's got a luxe, grainy finish that can be styled with various ensembles and add an edge to any formal outfit. It might be not the best option if you have a lot of things to haul along with your pricey laptop, but it is ideal if you want something with a luxurious feel to hold your everyday must-haves like a small tablet, books, and other gadgets.
4. Leather Briefcase Laptop bag 18-inch Handmade Messenger Bag
$69.99 AT KOMAL'S PASSION LEATHER
This bag is a vintage, handsome leather messenger that won't cost you a fortune. It's made using full-grain leather, providing a classic style and timeless design with great features like a detachable shoulder strap and a large laptop compartment, and it boasts a durable canvas lining. 4 front pockets and 2 zippered pockets give you plenty of room to stow what you need quick access to, like your phone, business cards, or pens.