Frequent travelers know how important it is to keep your toiletries contained and tucked away from the rest of your suitcase, and this is where a good Dopp kit bag comes in. It works as a barrier between the mess and the clothes in your travel bag and makes sure that if your cologne pops fail you in the middle of a flight, the rest of your belongings are not ruined.
So, if you want to keep yourself well-groomed—especially when you are on the move—there is no better way to do it than with a durable, sturdy, and trusty travel organizer toiletry bag. Here are the 4 best toiletry bags for travel that we think will make it through any man's first trip, let alone the next one.
1. Classic Toiletry Bag
$250 AT ROYCE NEW YORK
If you want to travel lighter, more compact and efficient, try this men's designer toiletry bag. It is not too big or bulky but still has a spacious interior for your grooming essentials. Handcrafted in premium American leather, it's got a clean-cut design, available in black and tan, and looks so chic just sitting on your bathroom counter. It has a wide opening for easy access to your items, and the waterproof lining keeps things clean by guarding against any unforeseen accidents.
2. Porsche Design Urban Eco Washbag - Black
$125 AT BRIC'S
Unassuming in appearance, Bric's hanging toiletry bag for travel is small enough to stash in your backpack travel bag, but it offers two interior pockets to hold enough travel-size toiletries and supplies. It comes with three multi-function loops to keep your toothbrushes and other odds and ends clean and tidy. Its built-in hook allows you to hang it anywhere, so you don't have to worry about lacking places for your toiletry bag when you have a crowded bathroom.
3. Large Capacity Waterproof Leather Toiletry Bag for Men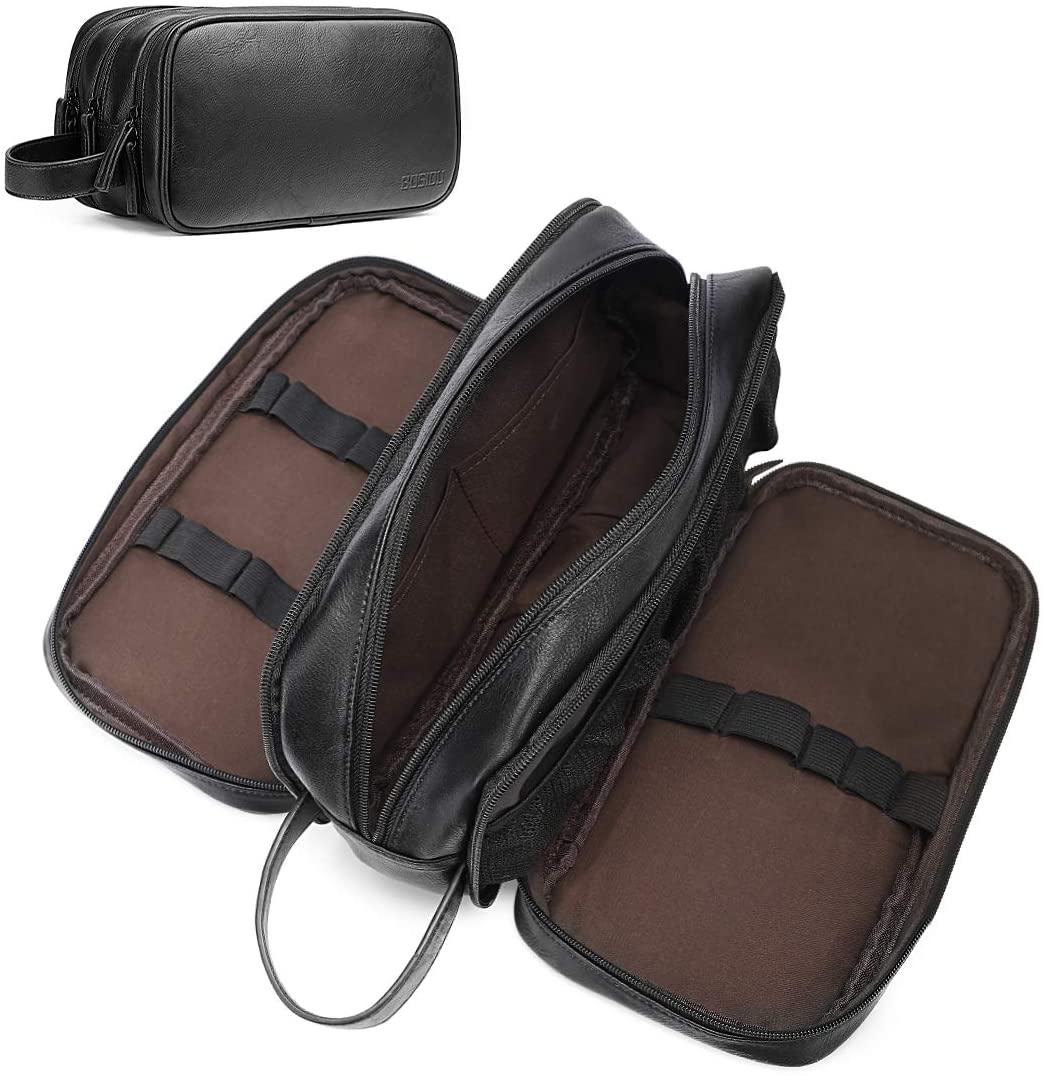 Bosidu travel Dopp kit toiletry bag is a leather bag that doesn't cost you a fortune. It offers some great built-in organization: the main compartment with plenty of space for large toiletries, mesh pouches and elastic bands on either side to keep tweezers, brushes, and other trinkets you may travel with neatly tucked away from messy liquids or sudden spills. This type of material is water-resistant PU leather, and for less than $30, it's ideal for camping and other wilderness excursions, and never stress about damaging it.
4. Black Leather Dopp Kit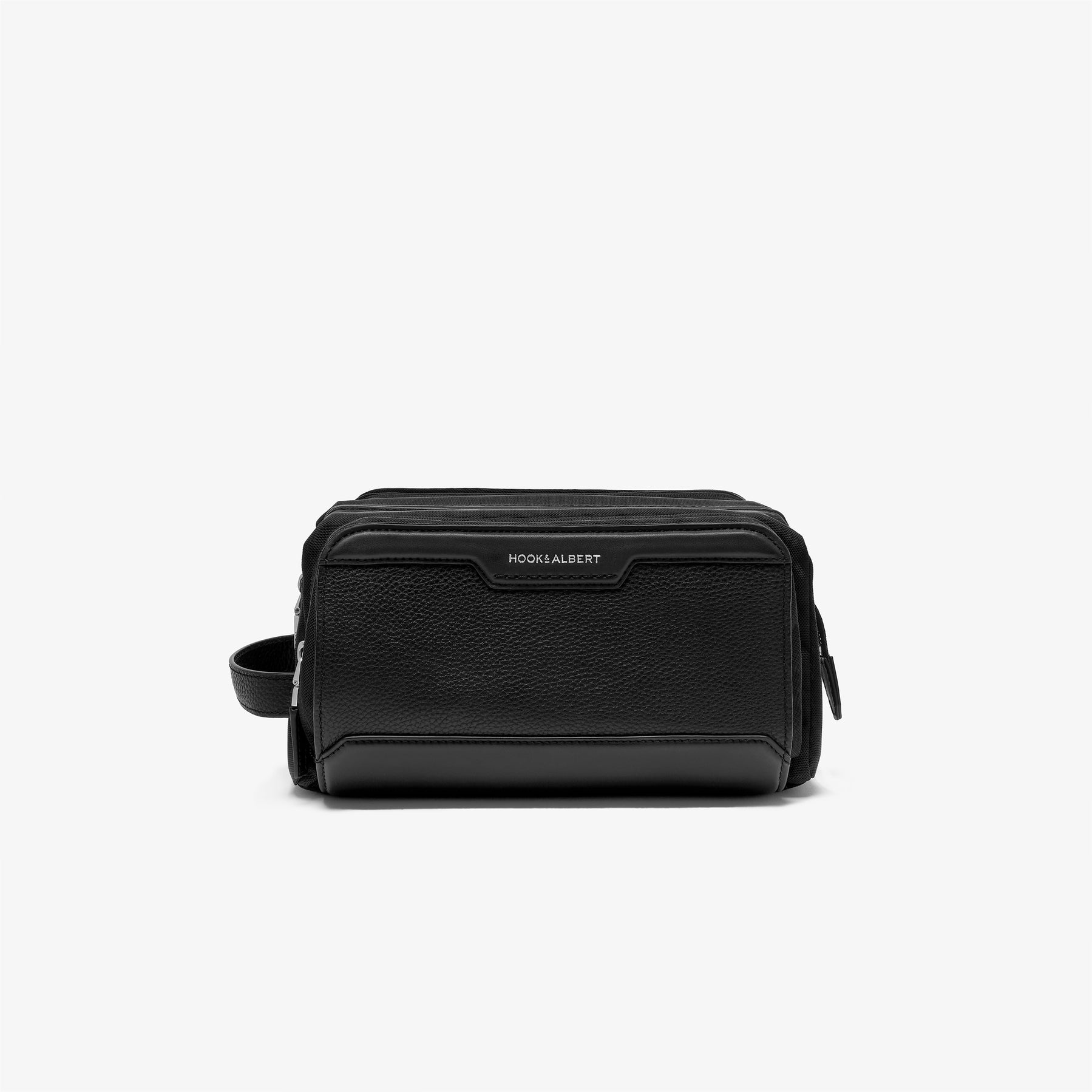 $124 AT HOOK AND ALBERT
Thanks to its three thoughtful compartments, there is ample space to store all your grooming products for a well-prepared, no-fuss trip. This toilet kit bag is constructed from top-grain leather with waterproof nylon lining to protect all products you've stored inside from moisture. Super lightweight design ensures it will not add extra weight when you stash it in your travel bag, which is perfect for light packers. Whether you're jetting to an important business meeting or packing your shave kit and toothbrush for a quick weekend escape, this black toiletry bag has got you covered.