Even if you live a minimalist lifestyle, you still have a set of gear to get you through each day. A reliable work bag is an exponentially more comfortable way to transport your essentials for back-and-forward office trips. A work bag for men should offer the right amount of compartments to accommodate laptops (since many people do most or all of their work on a computer), accessories, notebooks, and other EDC items. A stylish look is key, too. Carrying a nice work bag when you are getting into the office is sort of a statement to show you mean business.
In that case, you are going to want something spacious and sturdy, sleek and professional to make that commute with you day in and day out. Whether you prefer a more casual backpack or are looking for a leather briefcase or messenger bag, our round-up of the best work bags for men is here to help.
1. Dashpack - 15L - Charcoal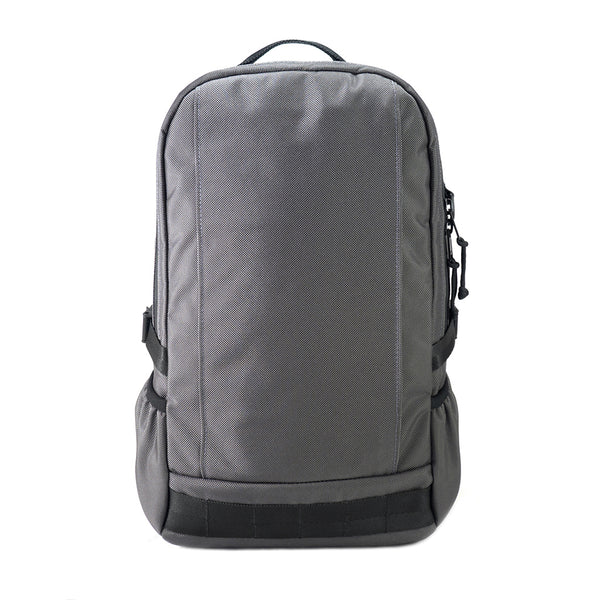 $198 AT ARKTYPE
Designed with accidents in mind, this daybag backpack is bound to handle your everyday commute on even the crummiest day. This 15L backpack boasts a rainproof exterior, fits up to a 15 inches laptop, and has plenty of internal compartments and pockets for all your storage needs. It is as minimalist as it is functional that it will take you from work to city ventures seamlessly.
2. Vallance Slim Leather Briefcase
$445 AT CARL FRIEDRIK
If you are a staunch briefcase guy or your workplace has a restricted dress code, then you need a sophisticated leather briefcase to style with your formal outfit. This briefcase tote bag is elegant, rectangular, slim, and sized to fit laptops up to 13 inches and other work essentials. Made from Italian leather, it's got a smooth, luxe finish that comes in three solid hues, which can match most of the colors of your shoes or belts.
3. Small Crossbody Sling Bag for Men Fanny Packs Purses Chest Bag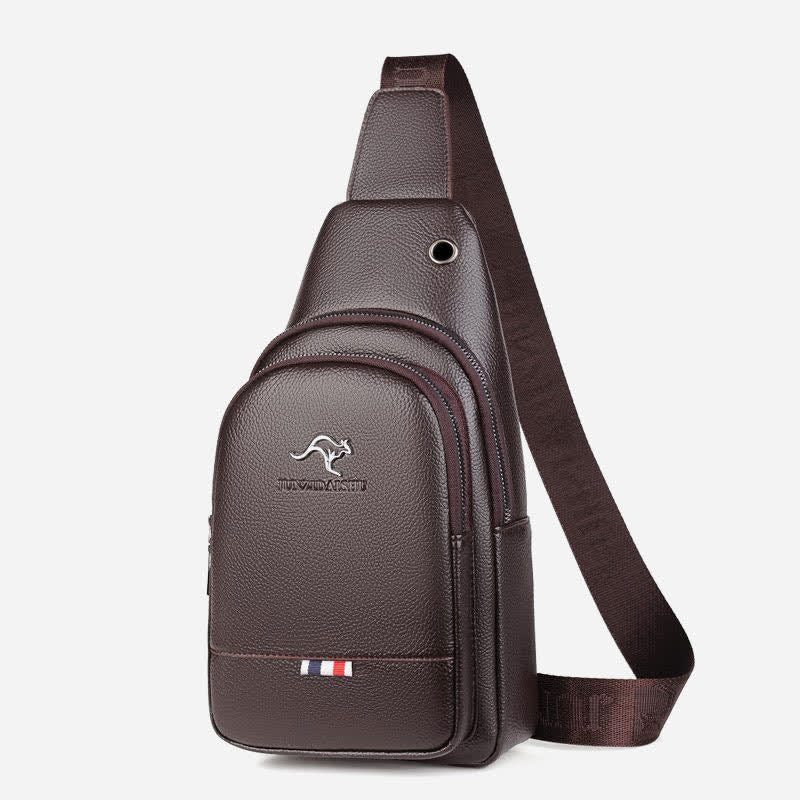 If you manage to explore your style identities without the restraints of workplace dress codes, consider this functional sling bag from Bosidu. It is made from premium PU leather that can withstand everyday use and commutes. With multiple pockets to store your daily necessities and an adjustable strap for comfortable carrying, this bag can handle even the busiest morning commutes.
4. New Canvas Casual Vintage Messenger Bag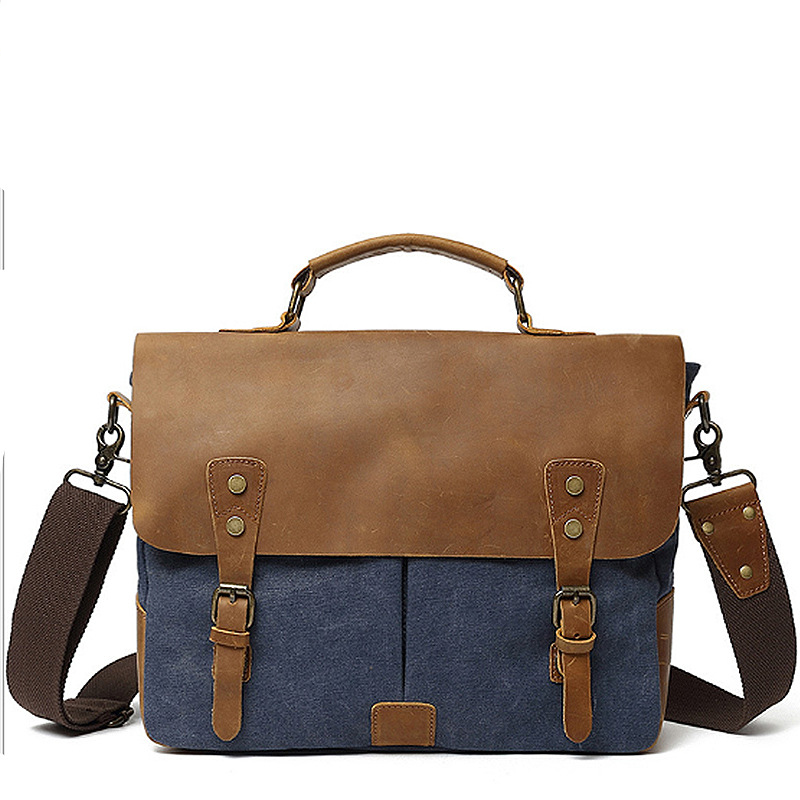 Combining the functionality of a briefcase and a backpack, messenger bags are one of the best business casual bags available on the market. This vintage messenger bag boasts enough room for your smartphone, business cards, and notebooks, as well as an adjustable, detachable shoulder strap. It is a capable commuting companion for men on the go.
5. Leather Pebble Grain Laptop Bag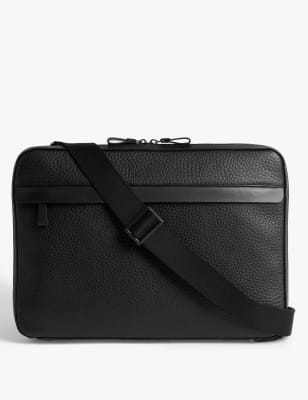 $115 AT MARKS AND SPENCER
A trusty computer bag is essential for digital nomads who can't part from their laptops. Laptops were clearly top of mind in the design of this black computer bag. It comes complete with the main compartment with a laptop sleeve that offers optimum protection for your devices, plus a side pocket for documents. These functional designs will hold all your work essentials, while the zip closure keeps what's inside safe and sound.