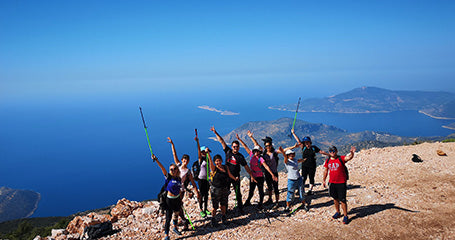 Packing luggage is surely one of the most stressful and struggle part of arranging a perfect travel as there are all kinds of travel stuffs with different size need to be packed. However, the whole packing process will be much easier if you could get a toiletry bag for your toiletries and makeup stuffs in advance.
This is because we learn from previous travel experience that the best large toiletry bag will be help a lot to organize our travel items well on the road, not only save us from time and mess, but also can make us stay clean and spiff during the trip.
So, whether you're travelling across continents soon, staying overnight somewhere, planning a weekend getaway, or even going to the gym, it will be a great idea to prepare a toiletry bag in advance. It is not exaggeration to say, the best large toiletry bag should be a must have in every traveler's closet at home.
Then there are some questions might cross your mind:
What should pack in the best large toiletry bag ?
Girls might prefer the below ones :
1. Disposable face masks
2. Face Wash
3. Shampoo
4. Conditioner
5. Shower Gel
6. Toothpaste
7. Perfume
8. Creamy lipstick ( pink , red , nude )
9. Make up and make up remover
10. Feminine hygiene products
Boys might prefer the below ones :
1. Disposable face masks
2. Soap and facial tissue
3. Hair spray
4. Toothbrush, toothpaste, mouth wash, dental floss
5. Razors and shaving products
6. Nail clippers and nail files
7. Brush and comb
8. Multiple sets of towels (hand towels, face cloths)
9. Hand sanitizer
10. Band aid
Then what are the key factors should be considered when selecting a toiletry bag?
Design Factor
It goes without saying , it's important to consider the design of your toiletry bag first. You can quickly see what and where you have placed if you choose a right wash bag. Otherwise, you're likely to constant spend a lot of time rummaging through too many pockets, nooks and crannies to look for your lipsticks or other items. And what's the worse, probably you will mess up something that you already have packed away when rummaging the bag.
Material
Toiletry bags can be made up of different types of materials --- PU leather, canvas, polyester, cotton fabric and so on. What should be always considered of a wash bag is its durability and waterproof. Polyester and cotton fabric wash bags are more convenient and suitable if you are not used to carrying heavy luggage with you when traveling. And if you prefer a waterproof cosmetic bag, then PU leather and waterproof canvas toiletry bags are suitable for you, so your travel stuffs inside the bag can be protected from getting wet.
Weight Aspect
When speaking of the factors of the weight of your toiletry bag, the items you will put inside is one aspect factor, and the materials of the bag is another factor. If the weight of bag itself is too heavy, then you should think twice before selecting it unless other pros of this bag are more important for you. The bag you select should be lightweight for you to carry.
Especially for air travel, light weight cosmetic bags are the best choice. This is not only because they are easy to fill and carry, even more because it is a great advantage for the limited luggage space in the cabin.
Cost-effective
As a rule of thumb, it is not always desirable to look for the most affordable products. You should also consider the lifespan or utility of your toiletry bags instead of only its price. You may end up having to replace it after using it for a few times if you buy a cheap price but poor quality products. And this will cost more than purchase a little expensive but good quality products.
Some toiletry bags might be a little expensive than your budget. But what have to take in account is that you can also get cost-effective versions. What's more important than the bag should be durable is that it can last for years. Single-use bags are never a wise selection, this is because they are easily wear and tear during travels, I believe nobody wants to replace a bag after just a few trips.
Here is a list of BOSIDU the 10 best large toiletry bags to help you choose the best option for your travel.
1. Waterproof Fashionable Striped Toiletry Bag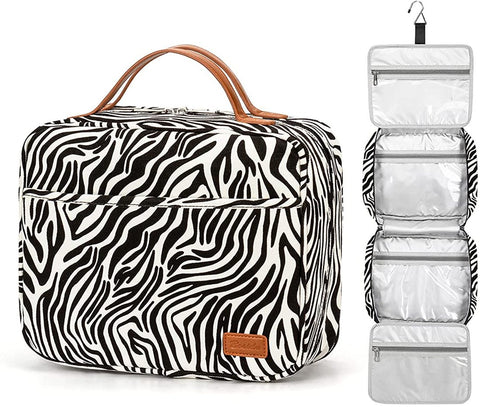 2. Fashion Women's Striped Toiletry Bag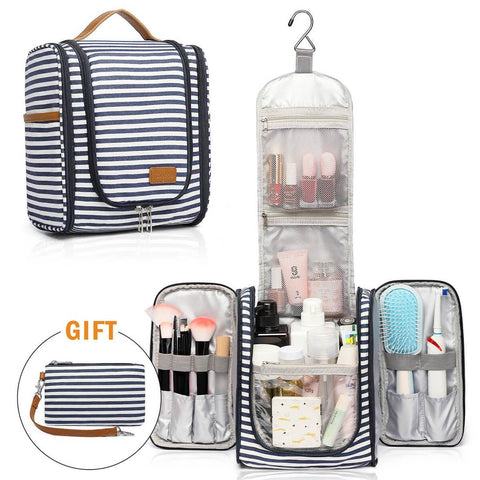 3. New Ladies Fashion Canvas Handbag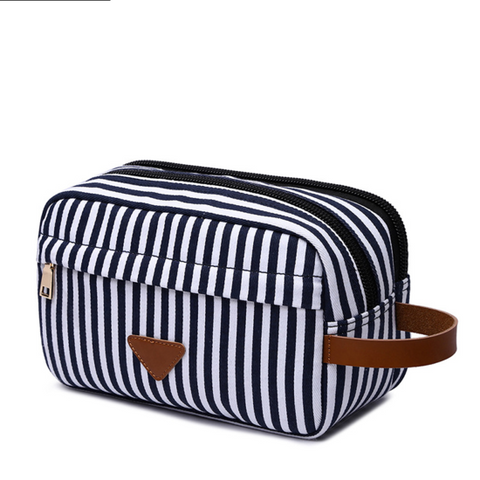 4. Large Capacity Cosmetic Travel Toiletry Organizer for Women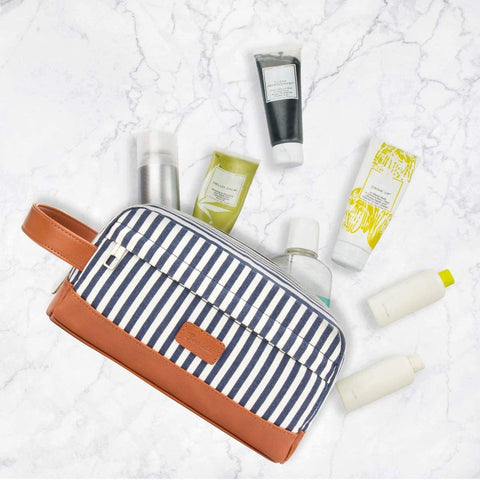 5. Fashion New Women's Striped Toiletry Bag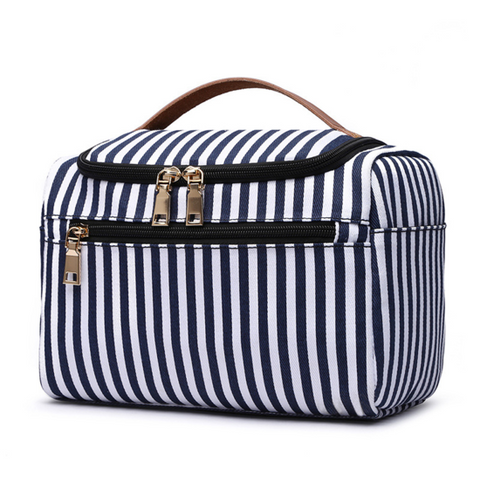 6. Small Casual Ladies Waterproof Canvas Toiletry Bag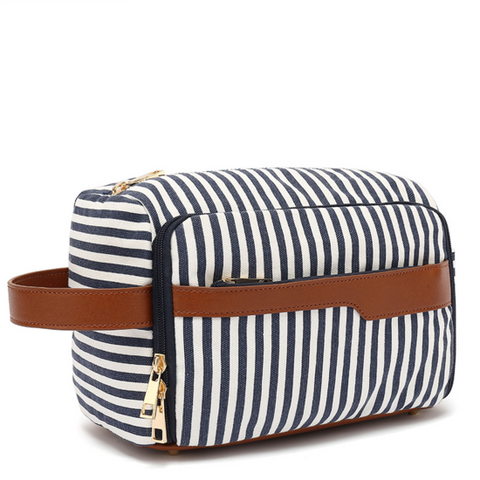 7. Women's Multi-functional Waterproof Canvas Toiletry Bag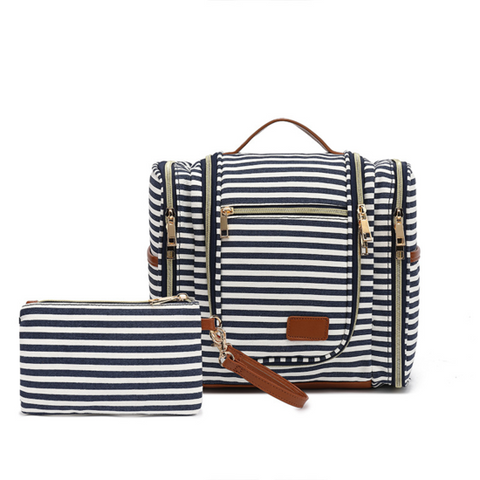 8. Women's Casual Waterproof Toiletry Bag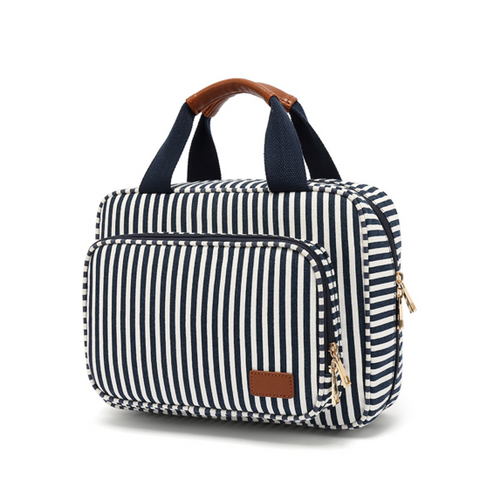 9. Large Capacity Waterproof Leather Toiletry Bag for Men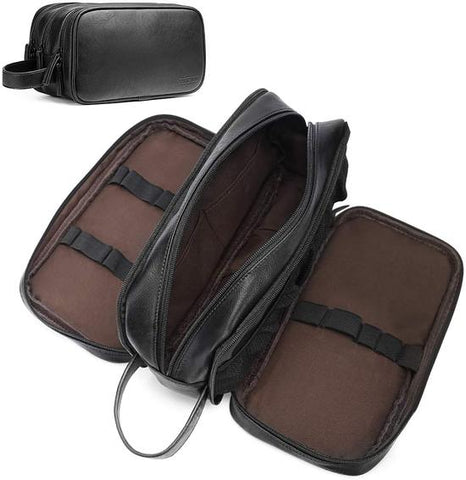 10. Casual Canvas Men's Business Bag