The anticipation of adventure and new experiences is exhilarating. But before you enjoy the feeling of packing your bags for a trip, you should get yourself a great travel bag that delivers both style and function. The ideal organizer travel bag should fit everything you need on the trip (from laptops to a small toiletry bag to a few outfit changes) but still be durable, lightweight, and aesthetically pleasing.
To save you guys the headache of choosing, we found the 5 best travel bags for people who are always on the go. Keep scrolling and you'll discover a wealth of detailed information on all the latest travel bags.
1. The Radhi Weekender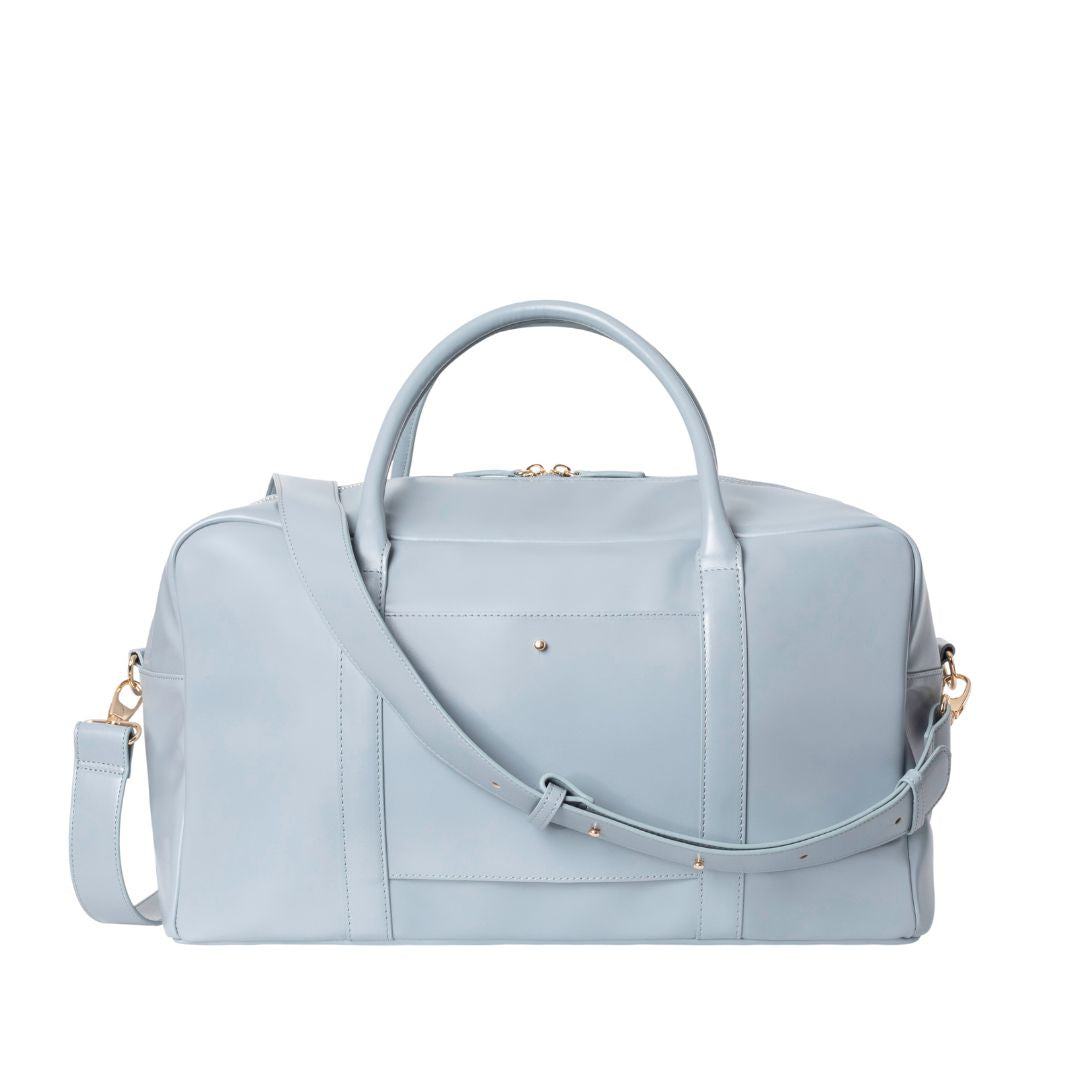 $215 AT SAMARA BAGS
Why not make storage nice to look at? This leather weekender bag for women will never force you to sacrifice style for functionality. Unzip the bag, and you will be surprised by how much you can fit into this weekender bag — including toiletries, a change of clothes, chargers, headphones, cash, and more. It has multiple interior pockets to store your laptop, smartphone, and keys, so you will know where everything is without too much rummaging.
2. Canvas Weekender Duffel Bag
$85.99 AT S-ZONE
Made of wear-resistant canvas with PU leather trim, this compact travel bag is sturdy, comfortable, and bound to last for years. It has enough room to pack in clothes for a 2-3 day trip and holds a 24-liter storage capacity. It is equipped with an adjustable shoulder strap that is long enough to allow you to wear the bag as a crossbody comfortably. Or you can slide it onto the handle of a roller bag to keep your hands free.
3. Waterproof Vintage Large Capacity Camera Backpack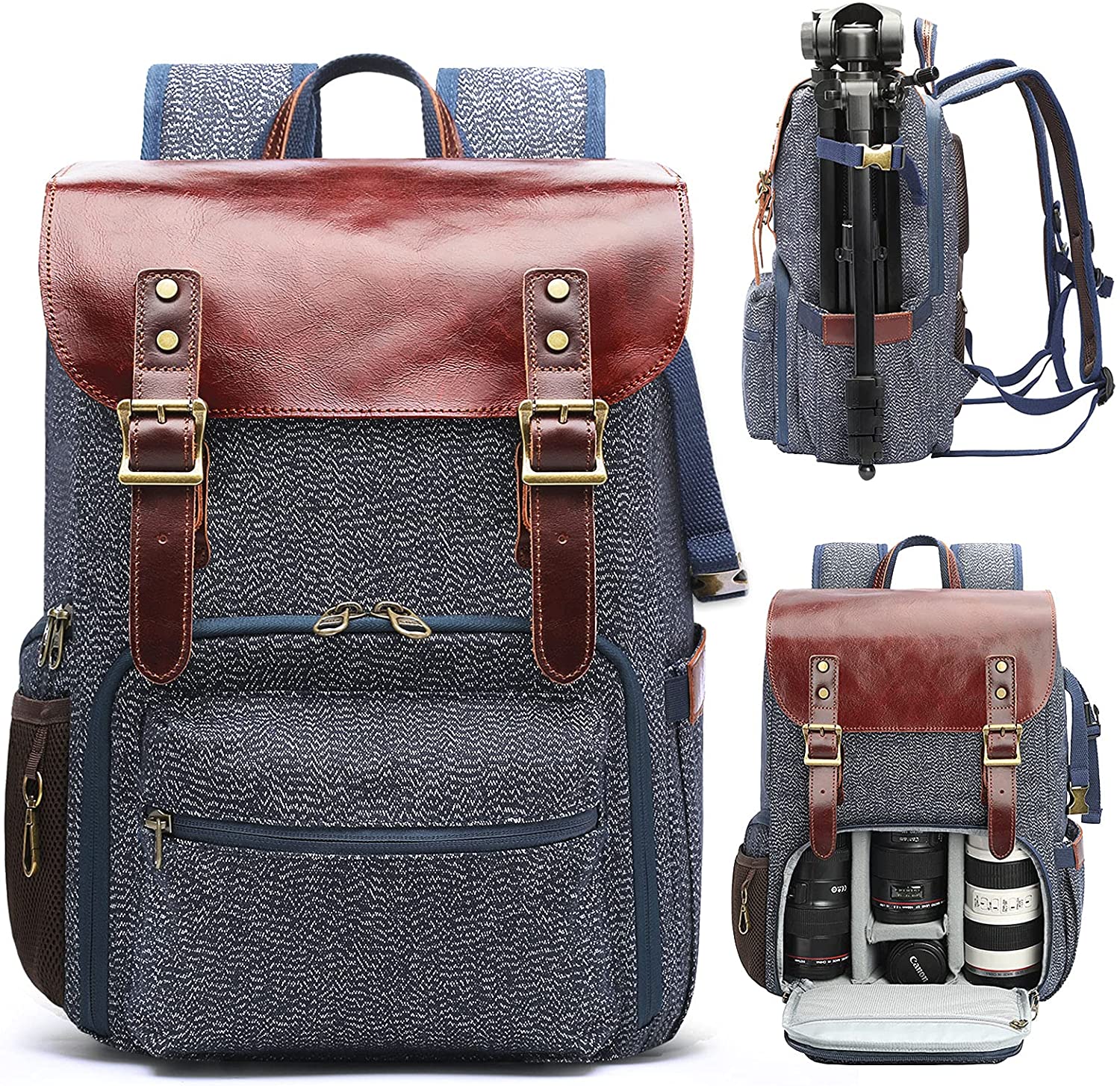 If your packing list includes your precious camera gear for a day of shooting, consider this camera bag travel backpack to protect all your photography equipment. Thoughtful elements like specific storage for camera gear and accessories, a convenient luggage strap, a separate section for laptops, and anti-theft designs make this backpack a perfect option for savvy travelers. The waterproof fabric will keep what's inside safe and dry, so you will have no problem lugging your devices around during monsoons or adventure activities like trekking and hiking.
4. Crossbody Bag for Women Lightweight Multi-Pocket Casual Canvas Shoulder Purse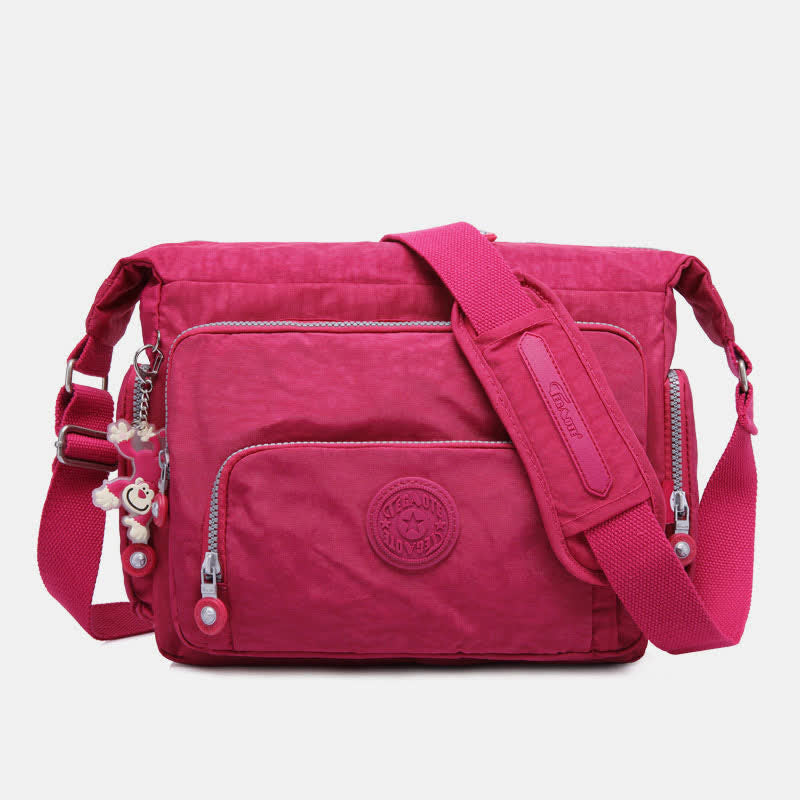 This travel crossbody bag is ideal for sightseeing days where you don't need to bring as much with you. It is a little casual and a lot chic, perfect for stylish women on the go. It has six pockets that are great for carrying things like keys, sunglasses, cell phones, tickets, and makeup products, and the zip closures keep everything contained. There are 11 colors to choose from.
5. The Duffel Backpack
$175 AT MONARC
Made from recycled bottles, this men's backpack travel bag is not just eco-friendly. Its large capacity might encourage you to fill the bag with just about everything you can imagine. And the removable shoe compartment separates your shoes from clothes or accessories to keep your stuff clean and spiffy. And the best part? You have the option to carry it via the long shoulder strap or the comfortable backpack straps.