Tote bags are the most versatile and functional choice as an everybody option, making them a wardrobe staple we love to take from work to the gym, an overnight jaunt, and beyond. These carry-all tote bags are roomier in size, so it is easy to throw all your daily essentials and more into the bag. And the best part of these is you don't have to switch out the style day after day because they are easy to pair with just about any look.
Tote bag organizers are available in tons of sizes, fabrics, and color options, so consider function and what you might be using it for when making your pick, and invest in the one you are really in love with and willing to wear on repeat. Ahead, we curated a guide for the five tote bags that can easily fit your personal wardrobe needs. From leather to canvas to more luxe designer bags, there is bound to be a style that is perfect for you.
1. The Large Work Tote
$138 AT BEIS
Perhaps you are heading to a day at the office, laptop and lunch in tow, or stepping out for a farmers-market haul, then this black structured tote bag will not fail you. It is elegant, structured, and easy to carry everything from your work laptop to gym clothes. It comes in cognac and beige if you don't want another black bag, but we think the black croc look is so versatile that it is great for formal and casual usual use.
2. Lio Tote - Black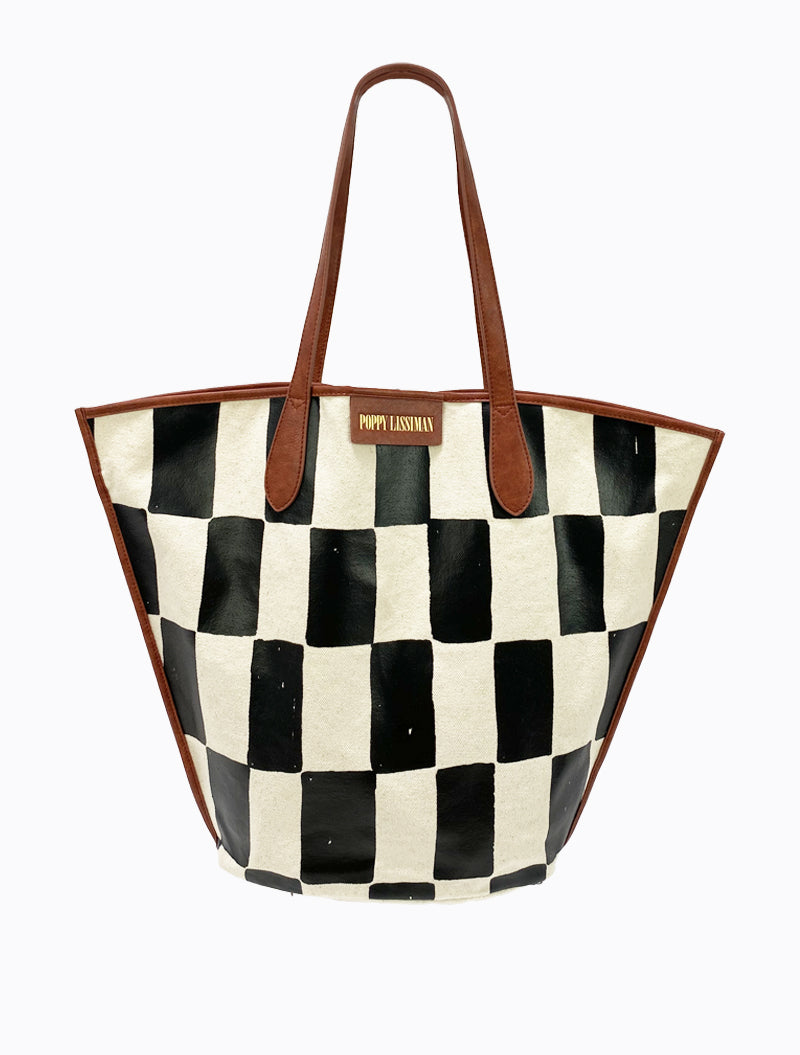 $160 AT POPPY LISSIMAN
This canvas tote bag for women does not just offer a chic, minimalist style but also has a large capacity that might encourage you to fill the bag with just about everything you can imagine - clothes, a portable makeup bag, a lunch box, and more. It comes with only a spacious open storage space, so it is perfect for the type of woman who tosses her stuff into the bag without any kind of organization.
3. Southbank Tote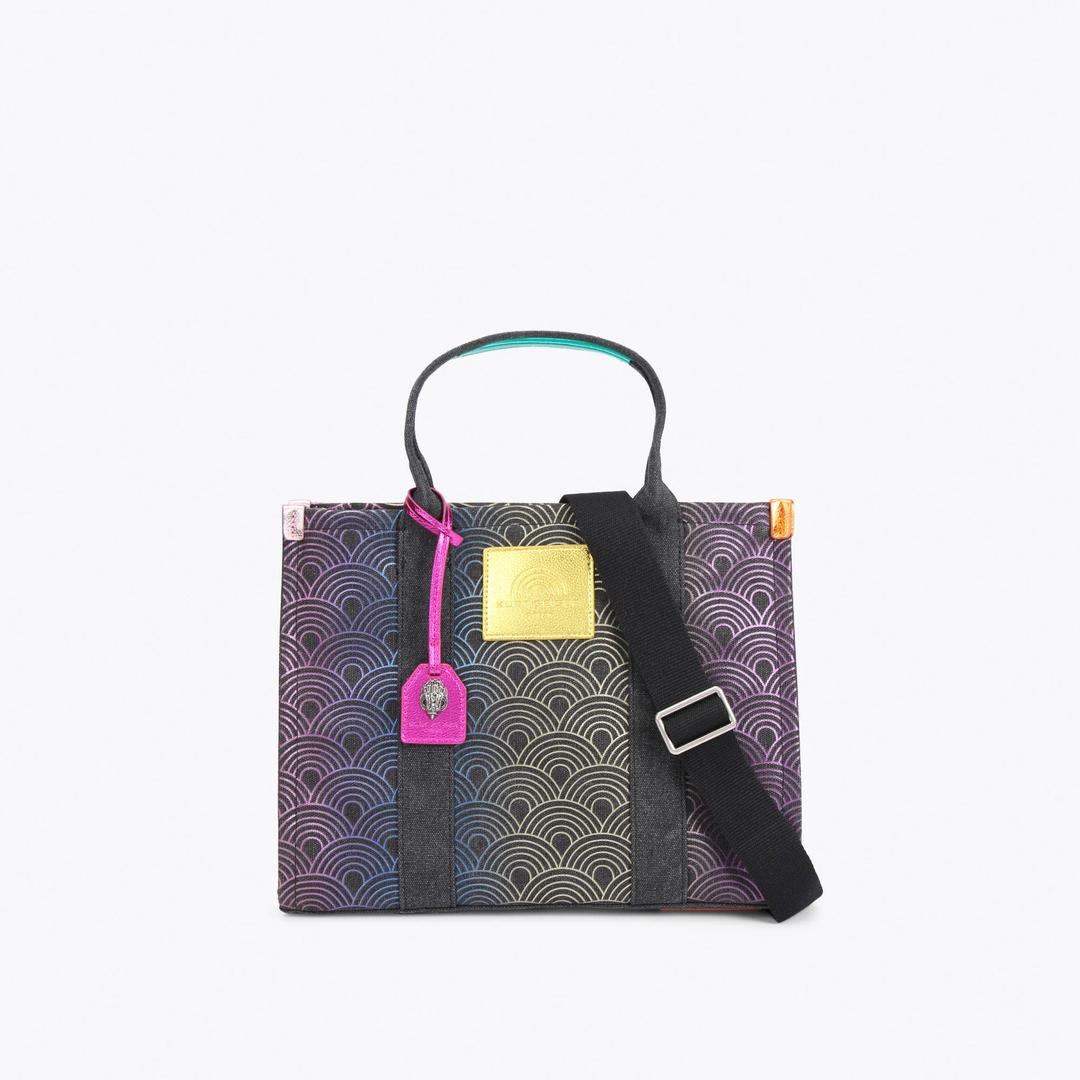 $175 AT KURT GEIGER LONDON
Canvas bags are trending for the winter season. With a roomy shape in sturdy canvas with outline ombre rainbow prints, this large heavy-duty tote bag is perfect for office days and beyond. It gets bonus style points for its colorful prints, metallic multi-color trims, and an antiqued brass eagle head with crystals. We are sure it is a never-fail option that you will keep in your closet for years.
4. Canvas Tote Shoulder Bag for Women Men Casual Reusable with Crossbody Strap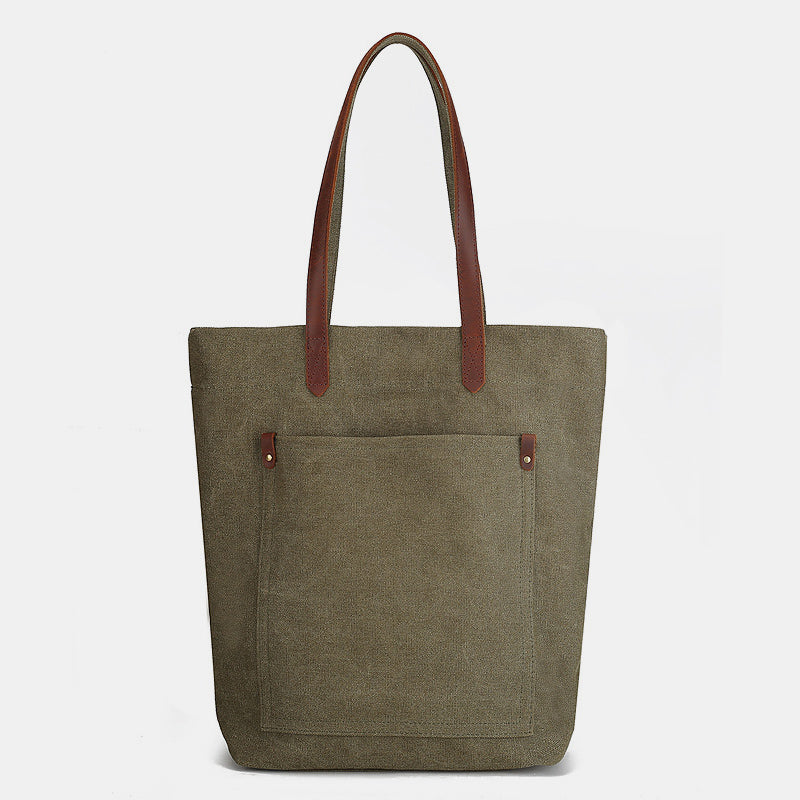 This lightweight tote bag sits on the shoulder just so for a comfortable, everyday option. It features multiple interior pockets that add a safe place for smaller necessities. A front pocket is handy for your phone, keys, and ID cards. It has an adjustable shoulder strap that allows for multiple ways to wear it.
5. Rockstud Grainy Calfskin Tote Bag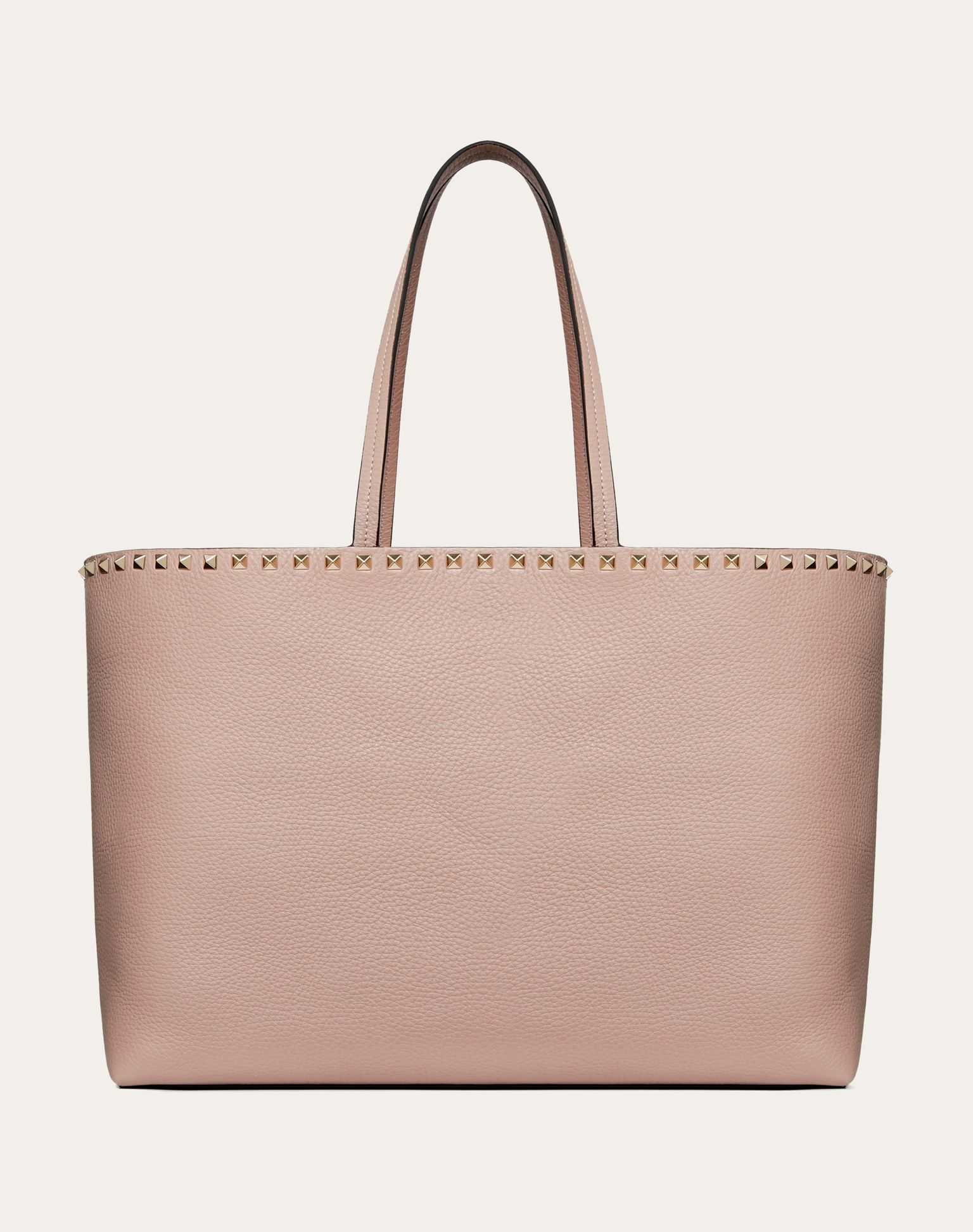 $1,750 AT VALENTINO
This large tote shoulder bag is fashionable yet functional. The magnetic closure keeps everything contained while the spacious compartment is big enough to hold your after-work gym attire, lunch, laptop, and more. And the line of the platinum-finish metal studs and hardware keeps it from feeling too dull.