As far as work bags for women go, we need something that delivers both fashion and function. An ideal work bag for women should offer enough room to fit necessities like a laptop, lunch box, snacks, and after-work gym attire (if that is your thing). Also, comfortable handles or straps for an easy, hands-free way to lug around your essentials are the keys to improving your commute to the office. It should be stylish enough to easily pull together your look so you can look effortlessly pulled together.
If you are looking for a work bag that can keep up with your busy life — both day and night — holding all your commuter essentials with ease and looking as nice as our outfits, a great tote bag will do the trick. Whatever your needs or style, we have an option you should like. Keep scrolling to check them all out and snag the one to upgrade your trip to work.
1. Moment MTW Tote
$107.99 AT MOMENT
Tech gear was clearly top of mind in the design for this laptop tote bag for women. It's got tons of storage pockets to hold up to 16 inches of laptops, chargers, daily essentials, and more, while the waterproof exterior and zip top keep everything inside dry and well-protected. Also, it comes with soft, sturdy straps that are comfortable to wear all day and will not hurt your shoulders at all.
2. Rosa Tote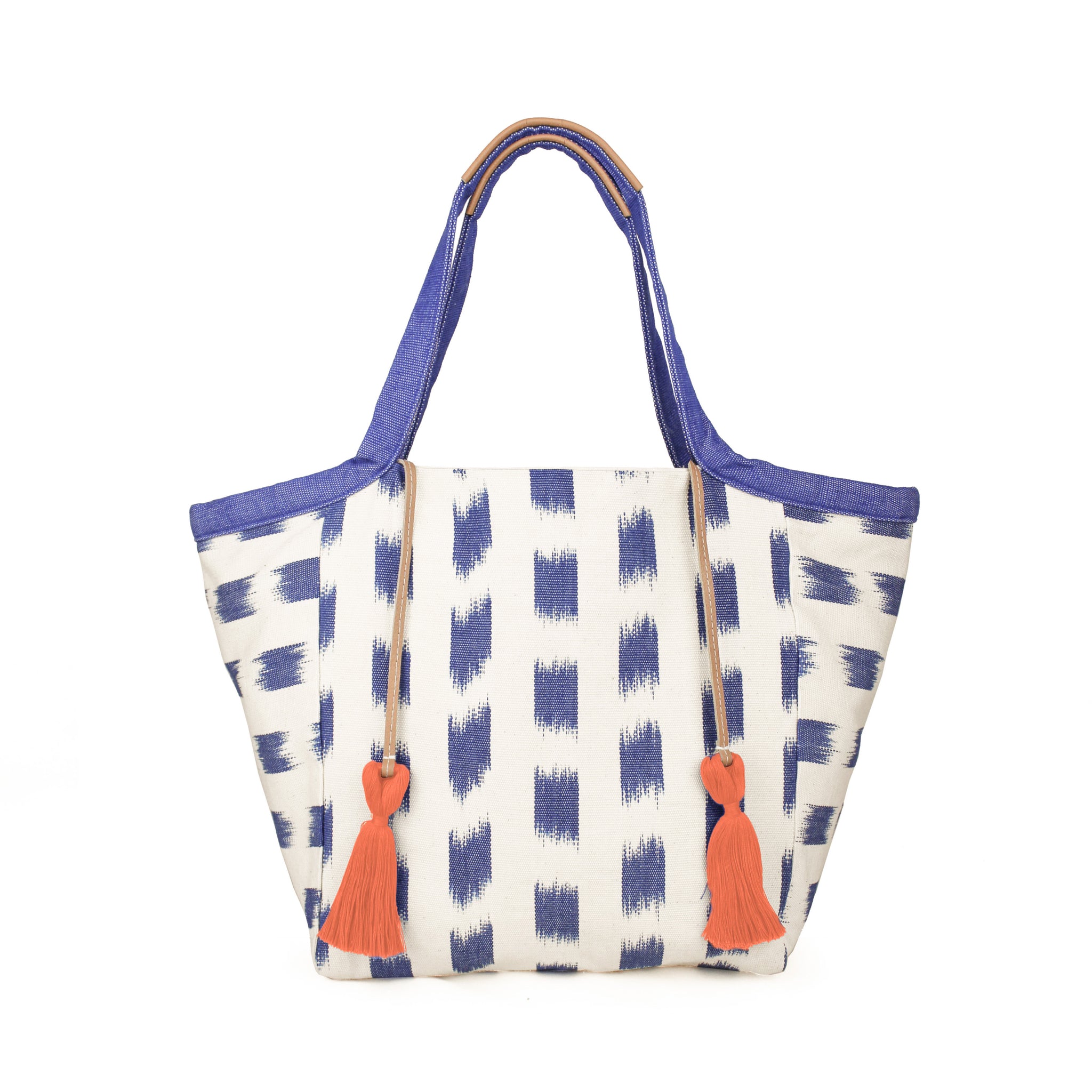 $108 AT MERCADO GLOBAL
From an impromptu beach trip to the morning commute, this large tote shoulder bag has you covered. The nylon material is a lightweight, soft, and durable choice that makes it easy to carry around. Its unique shape, cute accent tassels, and timeless color are part of what makes it one of the best work tote bags for women. We are sure it can elevate your outfits while easily holding all your things.
3. Allyn Leather Tote
$259 AT DAGNE DOVER
Can a simple leather tote still somehow manage to be elegant? The answer, for those still wondering, is yes! This black leather tote bag has a minimalist-looking on the outside but also has a chic style — a perf duo. Its structured design is perfect for all kinds of needs, including your commute to work. We also love the comfortable handles and detachable shoulder strap that allow you to customize your needs.
4. Triple Compartment Women Leather Tote Shoulder Handbag with Crossbody Strap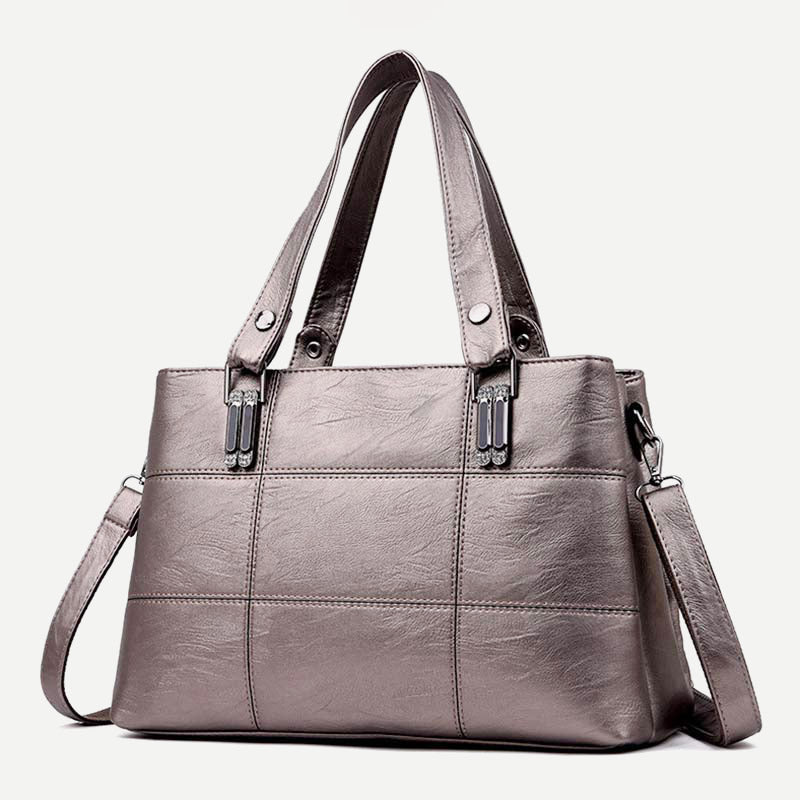 For a super affordable price, featuring three spacious compartments to fit your work essentials — Bosidu's shoulder tote bag with zipper is a clear winner! Made from good-quality leather, this bag looks much more expensive because of its understated designs. If you bike to work or take the subway a lot for commuting, it provides a long, adjustable strap to put over your shoulder to keep your hands free.
5. The Over the Shoulder Tennis Tote
$198 AT KULE
If you ever find yourself needing more space in your bag while you are out and about, consider Kule's large tennis tote bag. Made from 100% cotton canvas in the USA, this canvas tote bag for women can stand up to the elements and the normal amount of wear and tear that life brings. It works as an efficient system for your needs, taking you from work to workout classes to weekends away.