If you've invested in the most prized (and pricey) beauty essentials, the last thing you want to do is chuck them into a lipstick-stained canvas bag or grimy plastic pouch. Whether you are a minimalist who only brings along a few must-haves like foundation, liquid eyeliner, and sunscreens or an overpacker who packs about every compact, mascara, and lipstick shades you own to match every outfit, having the right makeup bag for travel is the key to keeping all your products organized and safely stored away during your trips.
Having everything in order will help you focus on the trip. If you don't want to feel like worrying about running all your things from spills and leaks in your checked bag or the potential mess that awaits you inside the bag when you reach your destination, it is time to invest in a great travel makeup bag.
Thankfully, makeup bags come in an endless array of shapes, sizes, and materials, depending on your needs and preference. We've cherry-picked six trendy makeup bags that allow you to organize everything from large foundation bottles to tiny eyeshadow brushes while making a mini style statement. Read on to check our picks.
1. Violet Vanity Case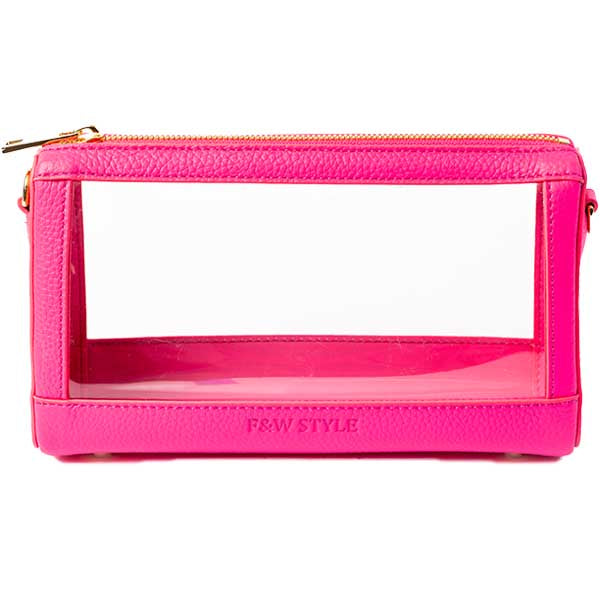 $65 AT F&W STYLE
Featuring the typical structured shape, this see-through makeup bag is designed to fit every travel-sized item yet still slot neatly into your travel tote bag. Its transparent design helps you find your essentials with just a glance, so you will save time when you just need your favorite serum. And the best part? Attach a shoulder strap and it can do double-duty as a handbag for a festival or conference.
2. Vanity Case W/chain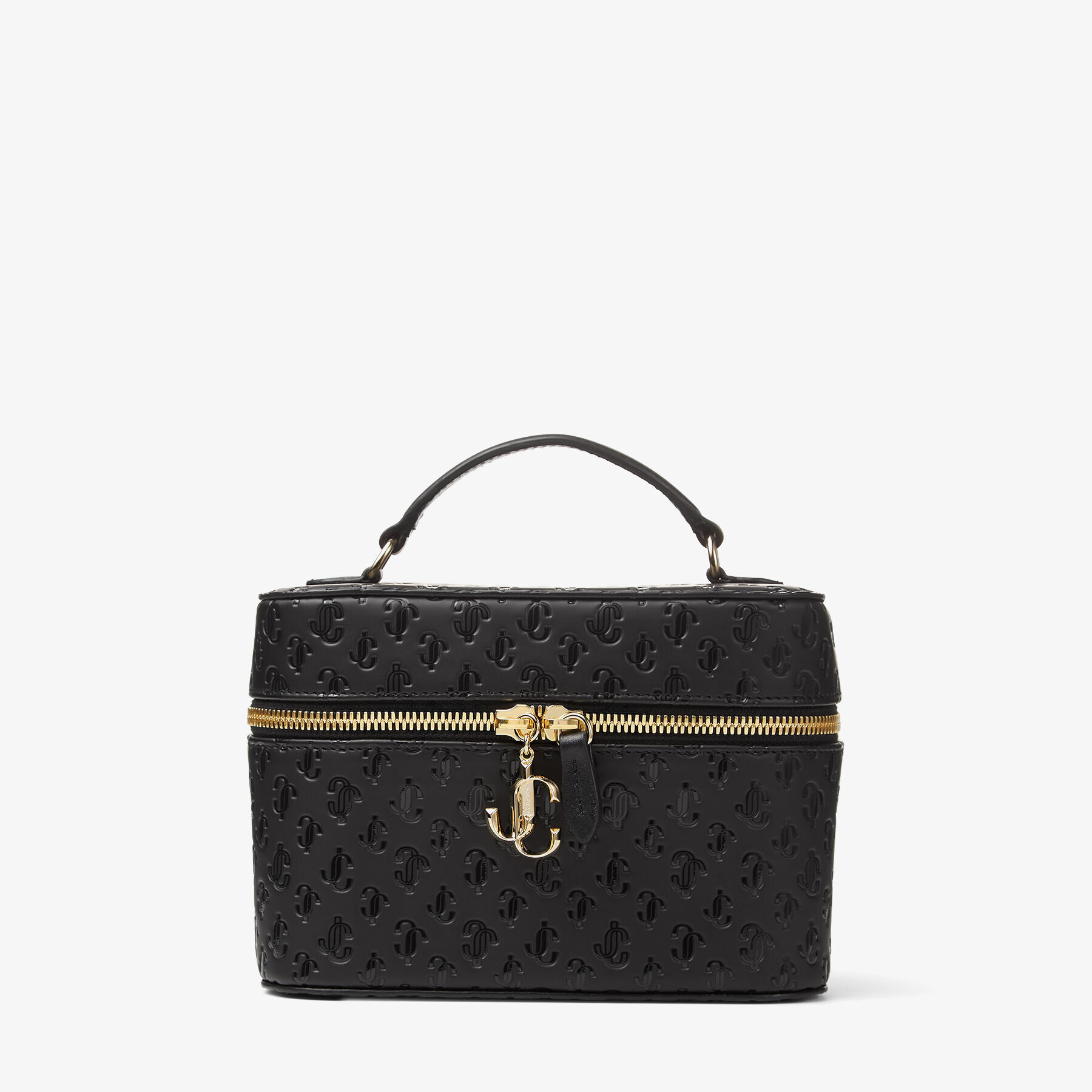 $705 AT JIMMY CHOO
Jimmy Choo's black makeup bag is the ultimate treat for any beauty obsessive. It is made in Italy and celebrates the JC monogram in a repeat pattern that looks chic and elegant. The large compartment unzips to reveal a built-in mirror, interior zippered pocket, and compact storage for your every essential.
3. Travel Accessories Edge Toiletry Case Deluxe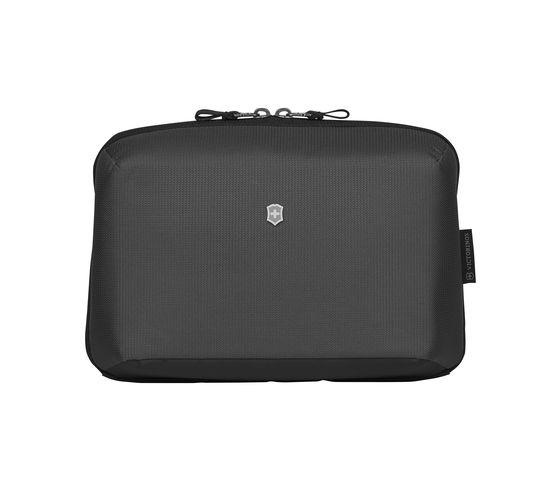 $90 AT VICTORINOX
Victorinox's weekender makeup bag is the perfect size for any trip, whether it is a weekend away or an important business trip. It comes with five interior mesh pockets ideal for essentials like setting powder, eyeshadow, and concealer for touch-ups. We love its fully waterproof base that keeps things clean by guarding against unforeseen makeup smears or spills.
4. St. Tropez Petite Cosmetic Bag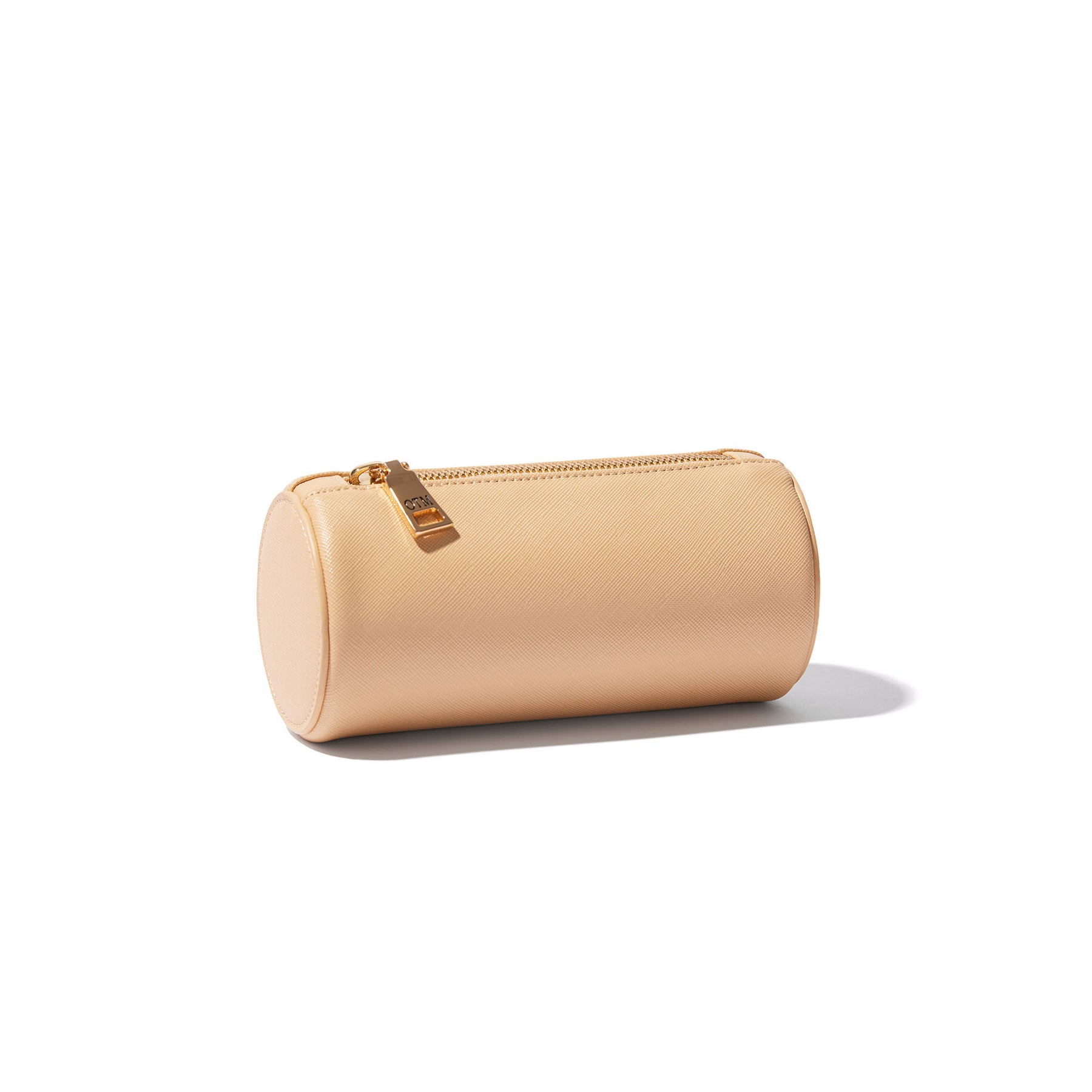 $90 AT OTM COLLECTION
If you wear makeup daily, sometimes you may need a midday touch-up. And a purse-size cosmetic bag that can be stuffed into a tote bag without taking up too much room is convenient. It is just the right size for carrying a few must-haves with you, like your favorite lipsticks, concealer, and blush.
5. Hanging Travel Toiletry Bag for Women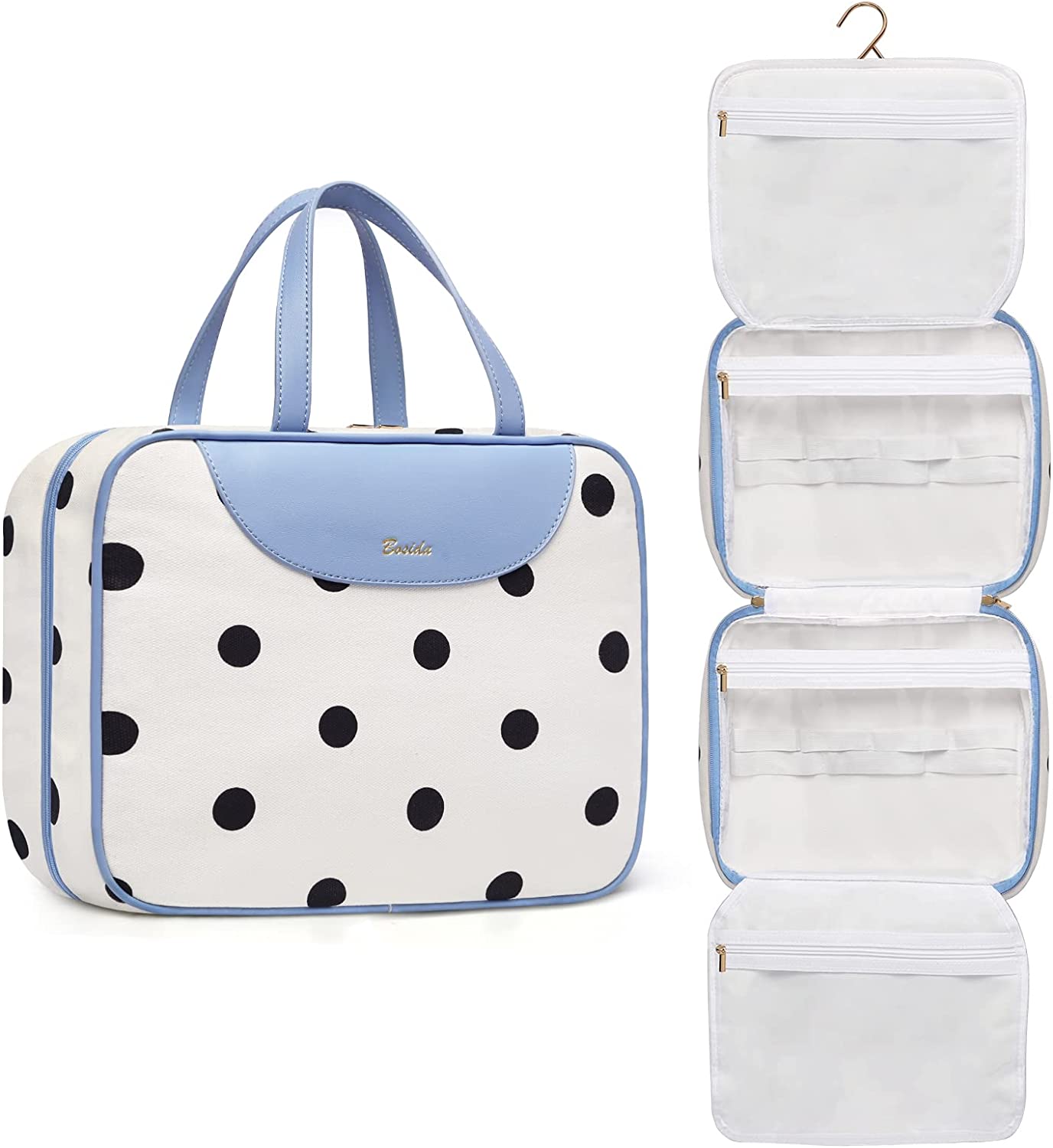 With four interior zipper pockets, Bosidu's expandable cosmetic bag has enough room for what you need for a long trip, including palettes, hair products, and full-size containers. It has a sturdy hook that allows you to hang it anywhere when all the shelf and countertop space is taken.
6. The Pouch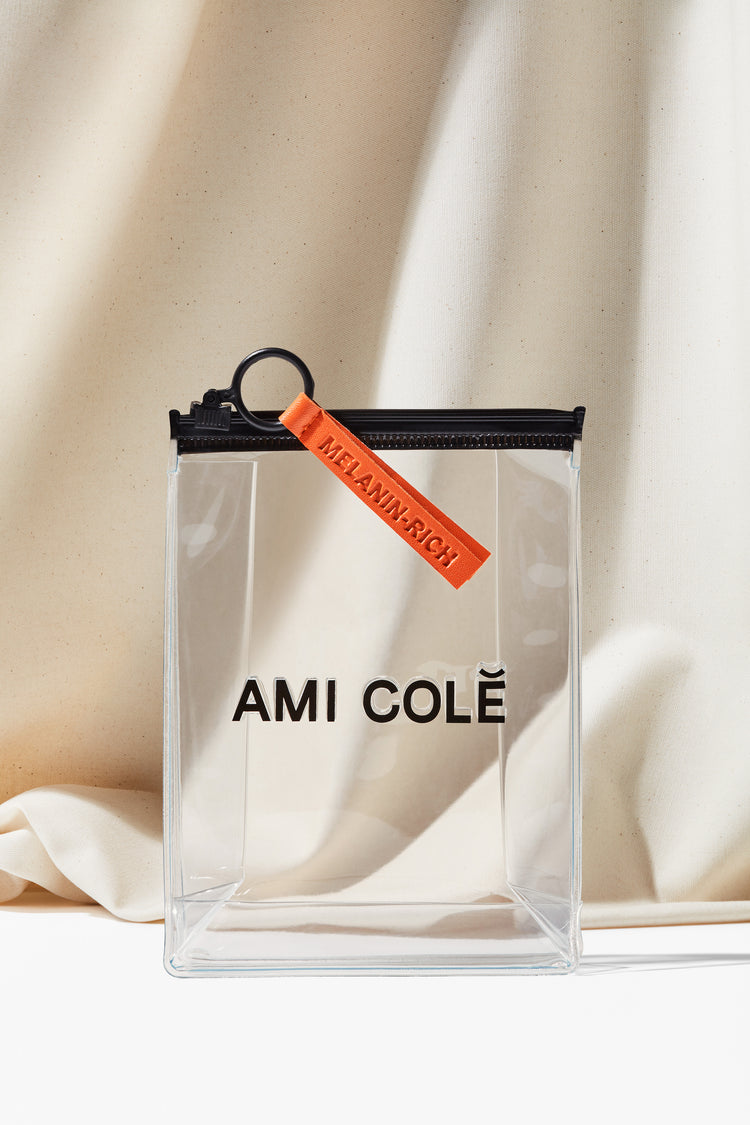 $10 AT AMI COLE
Your eyes are not deceiving you: This makeup clear bag does cost only $10. The clear pouch displays items perfectly, and you will have no problem viewing all the products you've stored inside. It keeps everything accessible, so you can just take out your lip balm without too much rummaging.