Still struggling with how to pack your luggage? Wondering what to bring for short term or extended travel? Large toiletry cases are a great option to deal with this problem.
Can you believe it? just need one bag for your whole journey! You can definitely take everything you want to bring and organize them well, despite as a fashion girl, there are a load of stuff for you to take.
When I first used toiletry bag, I liked the design of it - simple but functional. They have simple design, large capacity, a classic shape, they were available in all kinds of color and style. And some of it have a metal hook up that helps me to keep the bag everywhere I want.
When I went to Paris and London for a long journey in 2015, I packed my toiletries and makeup products with a large toiletry case and it worked very well. I had a great time and felt so absolutely accomplished!
In addition to being a basic travel wardrobe piece, I think the biggest selling point of Bosidu wash bags is that their large capacity can totally hold everything you want to take for your trip. This makes them ideal for long term travel in any weather, plus they have the ability to be used repeatedly without washing so often.
Take a look at the Bosidu 10 best large toiletry cases:
Waterproof Fashionable Striped Travel Toiletry Bag for women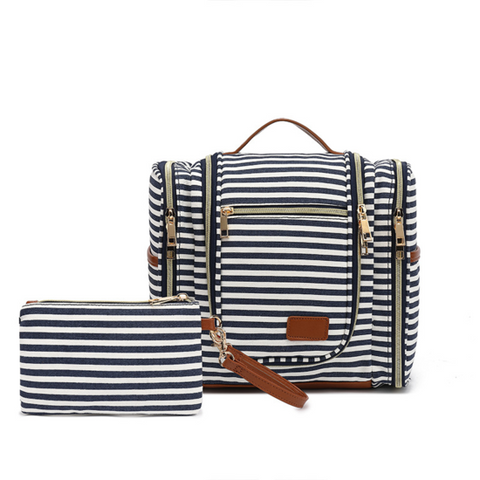 Women's Casual Waterproof Toiletry Bag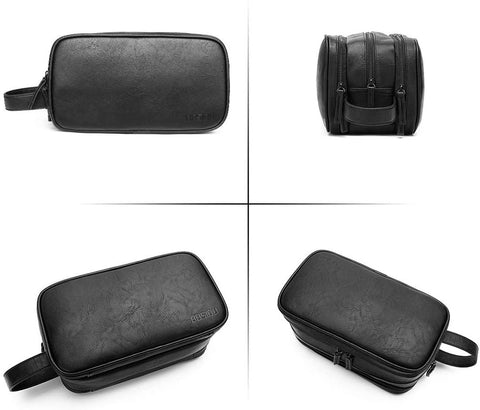 Large Capacity Waterproof Travel Toiletry Bag