It is always a good time to invest in a chic handbag. And a great shoulder bag is a must-have in the wardrobe of every stylish woman. A shoulder bag is super versatile and has the potential to elevate any look with little-to-no effort. You can grab a smaller shoulder bag as an elegant evening bag for a nice dinner or carry a more spacious one to store your work essentials and personal items for back-and-forth office trips, without cramping your style.
Ahead, shop four gorgeous women's shoulder bags that are perfect for all occasions and will add an edge to your outfits.
1. Corduroy Utility Small Shoulder Bag
$155 AT NANAMICA
Inspired by European work wear, this medium shoulder bag is geared toward anyone who prefers a vintage style. Its exterior is made from wide corduroy with high-density knit, making the bag simple, durable, and bound to use for years. The drawstring closure keeps your belongings safe in the interior mesh pocket while giving the bag a more casual vibe that is perfect for daytime wear or a mini weekend escape.
2. PU Leather Crossbody Bag for Women Fashion Tassel Shoulder Bag Purse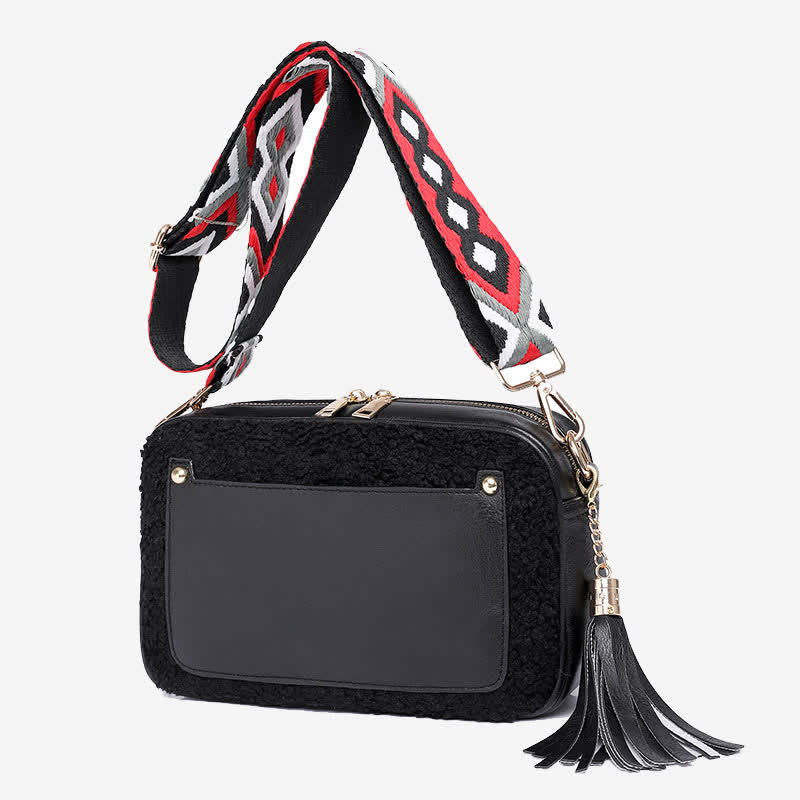 The Bosidu faux leather shoulder bag has a long adjustable strap for versatility, which means you can put it over your shoulder or across your body to spread the weight. The shoulder strap is so soft and wide, so it will not dig into your shoulder and then cause pain on it. With a compact main pocket, an interior zipper pocket, and a front pocket, this personalized shoulder bag offers just enough space for everyday wear.
3. Venice Small Bag in Green Leather With Fringes
$1,795 AT MARNI
If you are thinking of splurging on a new designer shoulder bag, this work shoulder bag will never let you down. Crafted from 100 percent calf leather, this shoulder bag has a smooth, soft, and luxe finish that looks incredibly gorgeous and modern. It is got everything you would need for styling this winter, including leather fringes on both sides, a removable and adjustable shoulder strap, sleek gold hardware, and unique resin leather. The roomy storage with an internal slot pocket can keep all your essentials in place. It is appropriate to take to the office but still chic enough for off-duty night outs.
4. Vintage Fashion Shoulder Bag for Women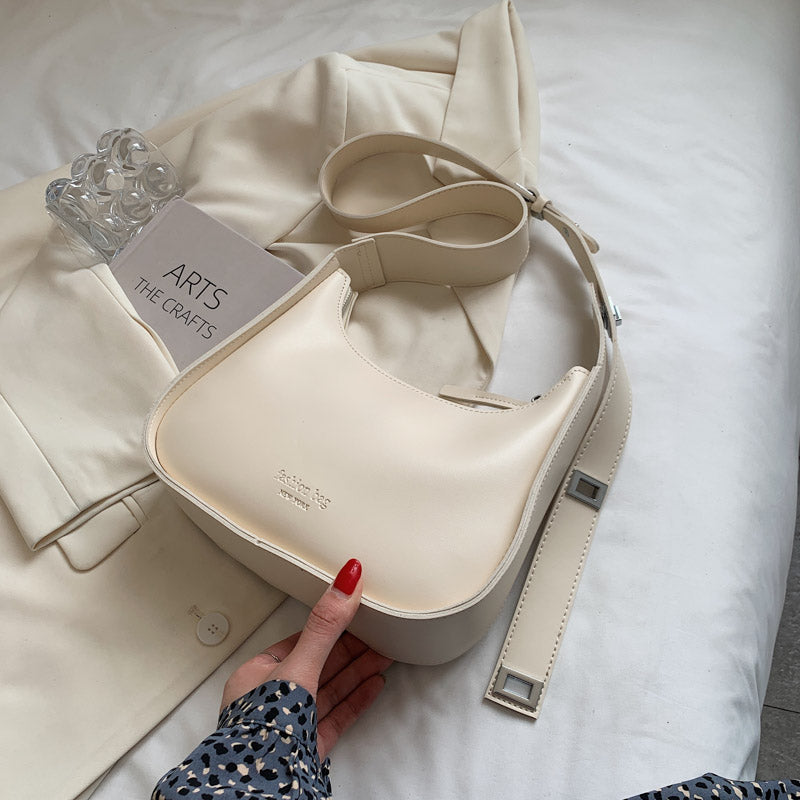 A fantastic shoulder bag should comfortably fit on your shoulder and pair effortlessly with your outwear. And this white shoulder bag from Bosidu is the proof. It comes with an adjustable, wide shoulder strap that will sit comfortably on your shoulder without constantly slipping off, even if you wear a big coat in the winter. It is made from durable PU leather, but no one would ever know it wasn't designer at first glance. It comes in a variety of chic solid hues, all can uplift your look easily. Plus, the price is hard to beat.