Whether you are after a new everyday or special occasion bag, a shoulder bag is a perfect grab-and-go option that keeps your belongings organized and accessible throughout the day. It is more than just a sophisticated accessory for women. It combines both utility and fashion in a design. Some of these pieces offer nice features that make them stand out as worthy companions for back-and-forth office trips, while others can transition smoothly from work to weekend — or even a short holiday.
Ready to upgrade your accessory arsenal? We found five shoulder bags that don't force you to sacrifice fashion for function. Read on to check our picks.
1. Daki Chain Handle Furry Hobo Bag - Multi
$73 AT CHARLES & KEITH
Let's kick off this roundup with an elegant chain shoulder bag. It features a sculptural silhouette and a luxe cream finish that will delight those with a penchant for tactile designs. Unzip the bag, and you will find, despite looking so compact from the outside, it is surprisingly spacious. The storage is big enough to store your daily essentials. Plus, its striking chain handle exudes a polished and glamorous vibe; or you can carry it via the longer, detachable shoulder strap.
2. Bagatelle
$2,500 AT LOUIS VUITTON
With enough space and accents like supple leather trims with sleek gold hardware detailing, this shoulder black bag is casual enough for day outings but dressy enough for a night out, and professional enough for workdays without feeling too dull. It also comes with a removable, adjustable black-hued strap that gives a classy finish to your formal outfit for a more dressed-down look.
3. Urban Expressions Leora Shoulder Bag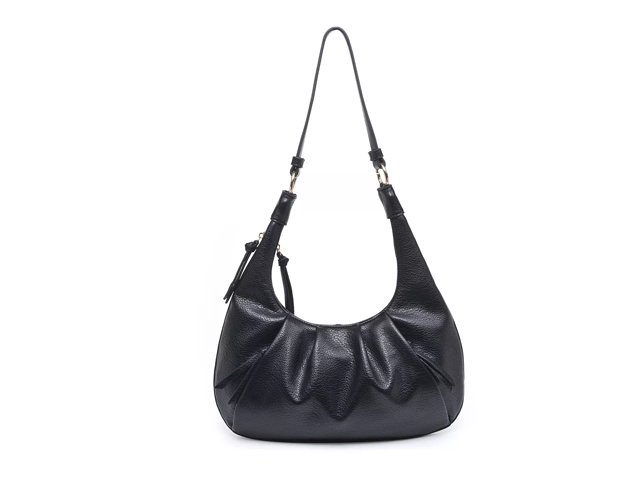 $54.99 AT DSW
Practical doesn't have to be boring. This personalized shoulder bag features a sleek crescent design with subtle pleated ruching that adds an interesting visual element. It is shaped to hold all your essentials and is ready to be taken out and about — perfect for those who find themselves needing more space in their bags without feeling too cumbersome to lug around.
4. Crossbody Bag for Women Tote Bag Purse Nylon Bag Casual Shoulder Bag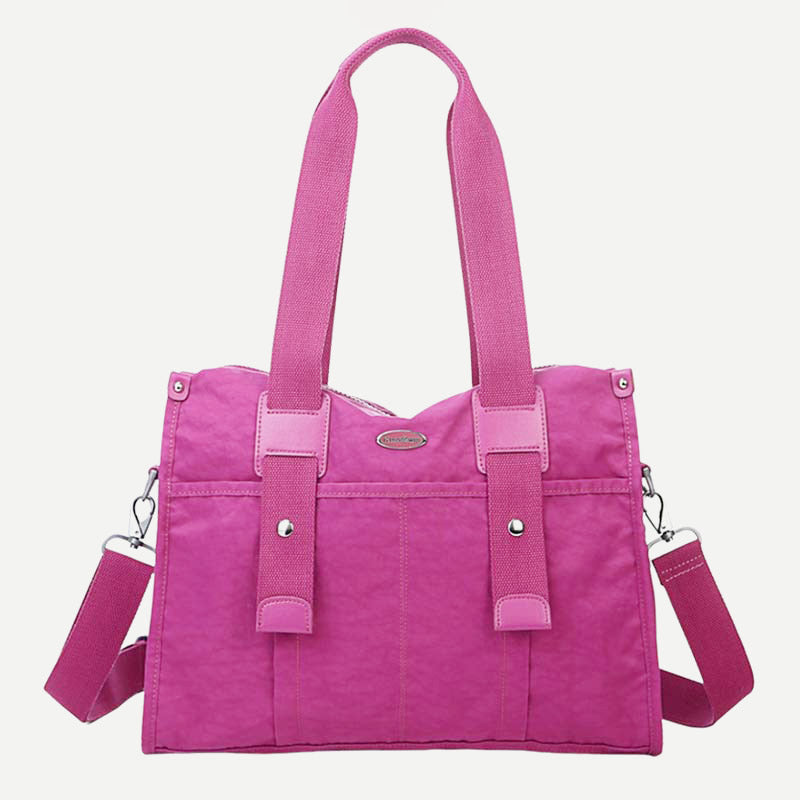 If you are dashing from the office to the workout class, try this lightweight nylon shoulder bag that is durable, functional, and can be wiped clean as your gym bag. It comes complete with an incredibly spacious interior compartment that is big enough to fit your work essentials, sneakers, and gym attire (with room to spare!), and a handy front pocket to save you time from digging through all your stuff to find your cell phone or car keys.
5. Purple Faux Borg Quilted Shoulder Bag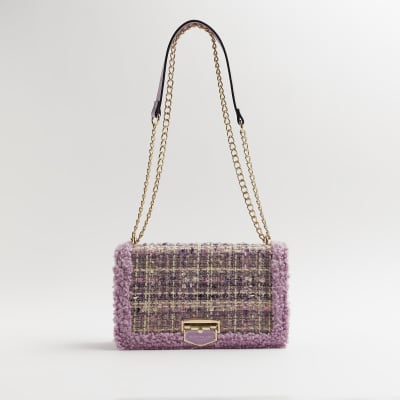 $47 AT RIVER ISLAND
For less than $50, this work shoulder bag just looks much more expensive. It is crafted from faux suede and features cool accents like faux borg trim, sleek gold chain, and gold-toned branded hardware. The flap closure is secure yet easy to open so that you can access your things a little haphazardly. The bag comes in four stunning colors, and we are sure it will add an edge to any of your outfits.