If you are on the hunt for a less formal option to replace your beloved briefcase while leaving your hands free to bike to work, carry an Espresso, or swipe a subway ticket, you will undoubtedly find yourself in a situation where a crossbody messenger bag is the better choice. It offers you enough room to pack essentials for back-and-forth office trips, while some even have extra space to keep your clothes for an overnight trip.
If you want a functional messenger bag that fits your aesthetic, from utilitarian to urban, our five favorite picks will check all boxes no matter what your cargo needs.
1. Tech Gibson Messenger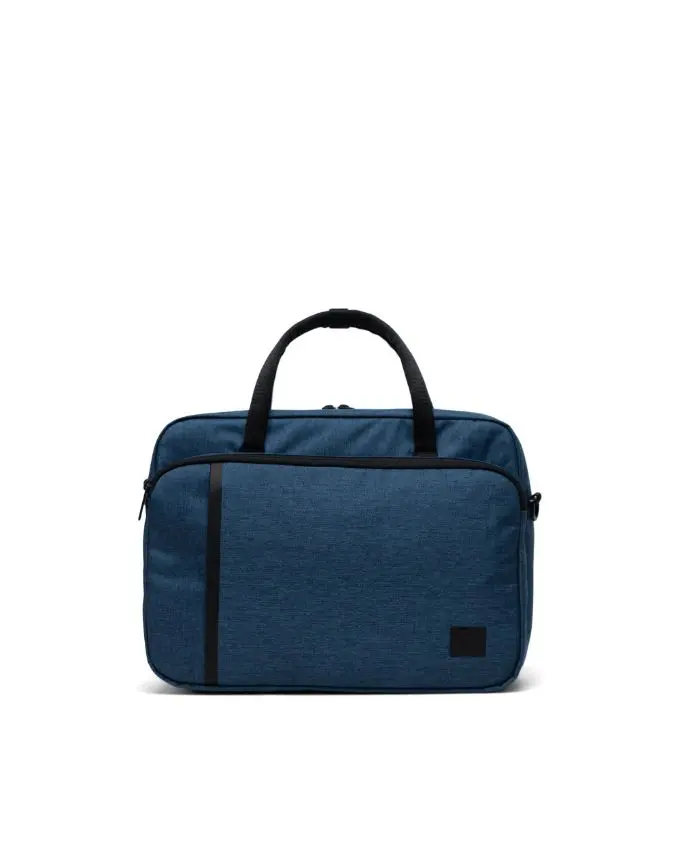 $62.99 AT HERSCHEL
This messenger computer bag is perfect for digital nomads or corporate employees who find themselves commuting to the office with nothing but their laptops and other accessories. It has two main compartments with a padded sleeve that fits a laptop up to 16 inches. The comfortable carrying handles, a zippered trolley sleeve, and a removable shoulder strap are all designed to help you travel further.
2. Belgrave City Messenger Bag
$1,150 AT DUNHILL
Balancing functionality with style, this minimalist messenger bag brings you loads of space within heavy-duty handsome leather. We are impressed by this polished, well-made leather in ink blue color that gives an elegant, less stuffy appearance than traditional black and brown briefcases for men. If you are looking for a more stylish alternative to boxy briefcases or dull messenger bags, it is worth splurging on this leather messenger bag.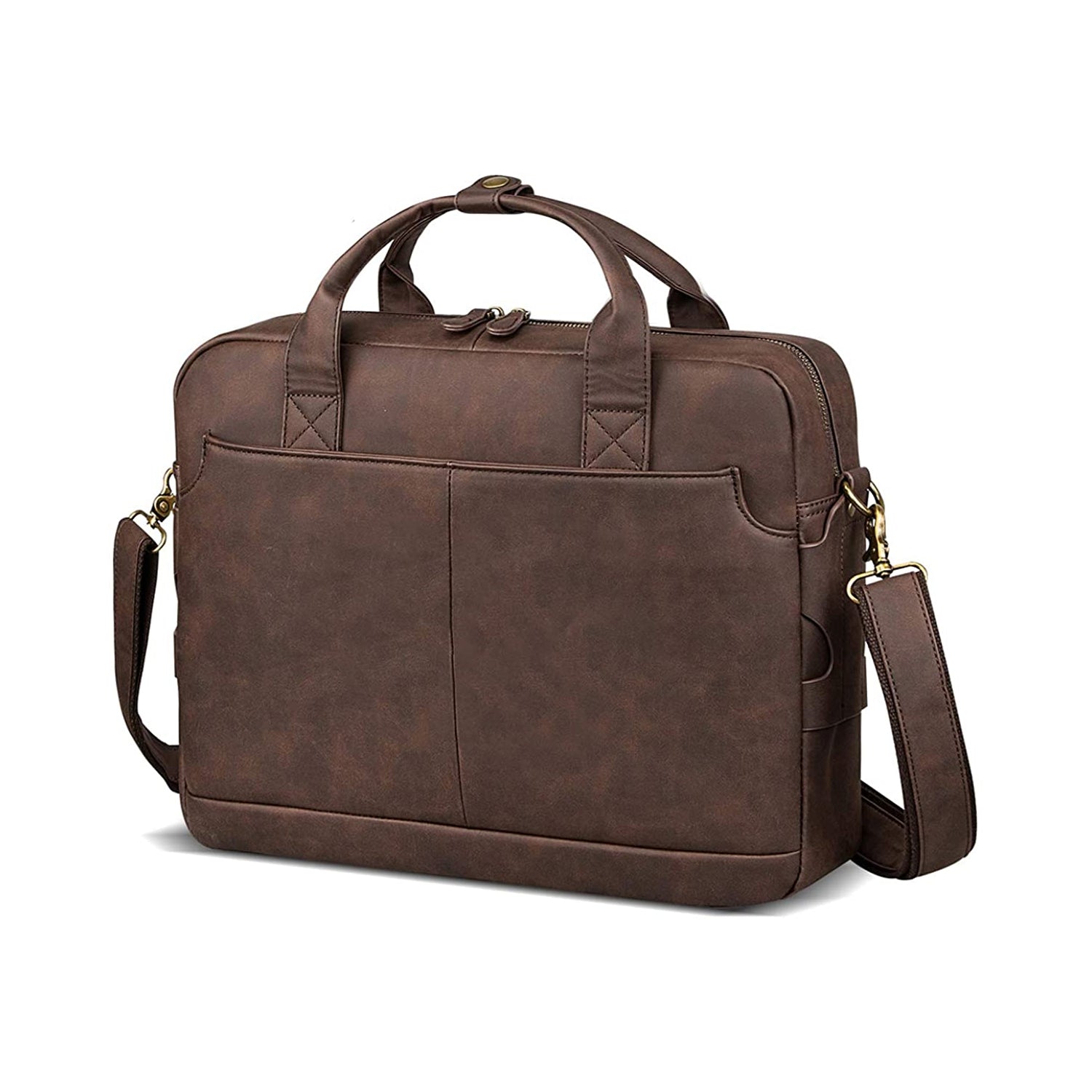 Simple but utility, this classic messenger bag is geared toward businessmen who prefer a vintage style and traditional briefcase out-looking. It has a structured pocket for storing 14-15.6 inches laptops and two exterior pockets so you can grab stuff without disrupting the rest. The high-quality leather is waterproof, so there is no worry about getting equipment and files inside wet or ruined when encountering bad weather.
4. Anti-Theft Classic Messenger
$80 AT TRAVELON
If you need to pack some valuables (like credit cards, wallet, or passport) in your go-to bag but are worried about others getting into it, consider investing in a bag with anti-theft designs. This vintage messenger bag offers a slash-resistant mesh inner lining, and locking compartments. And an RFID-blocking organizer to keep all your belongings (including any sensitive information) safe from pickpockets or thieves. Moreover, it is durable, water-resistant, and dirt-resistant, and we are sure it will stay with you for years.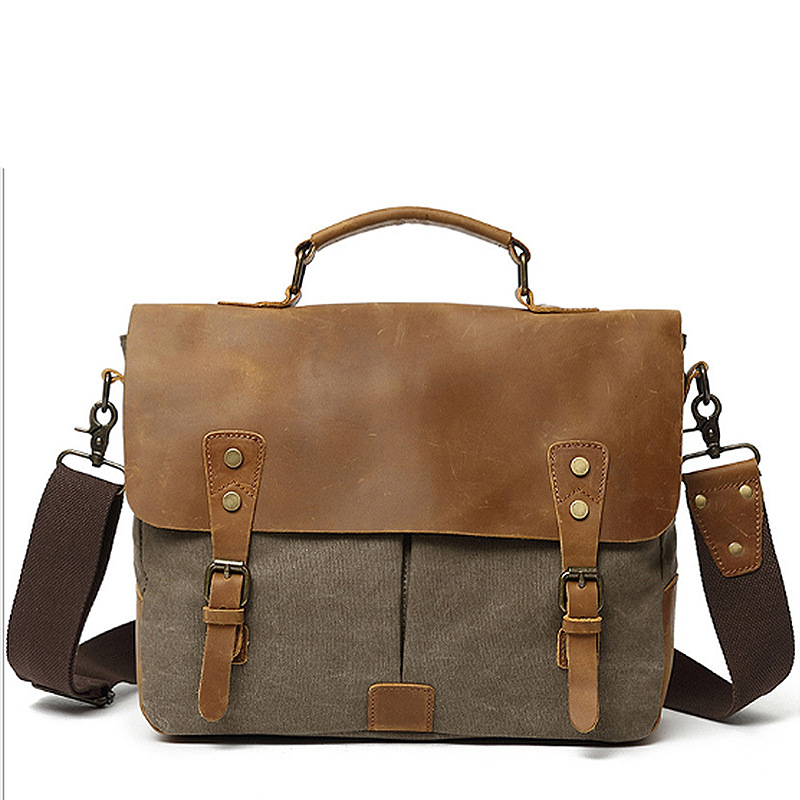 Whether you are in the field or on a subway, this old-school messenger bag from Bosidu will hold up in both rugged and urban environments. Made of durable, top-quality canvas, this messenger bag comes in five colors that are easy to pair with just about any look. You can detach the shoulder strap when it is out of use and carry it via its shorter handle.