Who knows how much a compact bag holds with zips on the exterior. Isn't it similar to the human heart? Everything is compact, yet there is a lot inside. Yup! So, whether you're going on a trip or just staying at a friend's house for the weekend, all you need is a designer toiletry bag with all your stuff to accompany you. Isn't it like a best friend?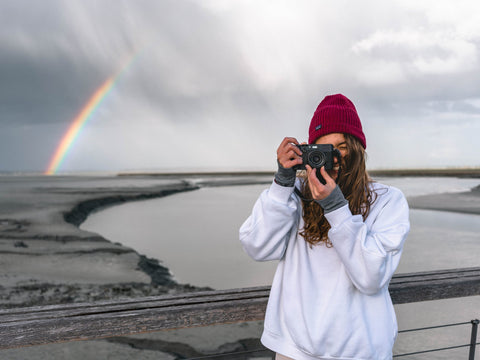 What should a women's toiletry bag contain? 
Unlike men's toiletry bags, the following traits are must-haves for women's toiletry bags:
* Numerous compartments of various sizes 
* Compact appearance 
* Stylish and attractive outlook
* Most importantly, it must be capacious! After all, there's a lot to fit in, right? 
Which toiletry bags are the best?
Here's an insight into some of the top designer toiletry bags available. Remember that the greatest ones are those possessed with the trio of durability, style, and space.
Yup, the one with these traits can outrun the competition. Who can resist the choice of having so many pockets and hanging choices? Above all, a reasonable price tag is something that everyone desires. Wait a minute, something spectacular is about to happen!
Our Recommendations On Toiletry Bags
Based on the professional analysis, here is a list of the top toiletry bags for travel or even for everyday usage! Continue reading; It's going to prove beneficial for you, for sure! 
This bag is made of high-quality canvas material and has an all-rounder waterproof characteristic. With so many compartments, this bag is ideal for storing all of your travel essentials. In addition, the handle on the top allows it to be attractively hung on the wall. Hey, All of your belongings are just a pull away with this designer-hanging toiletry bag. What's more, guess what? Because of these characteristics, it is indeed the greatest designer toiletry bag on sale. Please hurry up and buy it now! 
This soft bag is made of the best quality canvas. Above that, it's all stylishly striped and is included in our selection of the best travel toiletry bags. It has side compartments to keep all of your makeup brushes organized while still saving room on the inside. The back holding strap makes it all unique in terms of fitting on the handle of your luggage. Isn't it the best?
This toiletry bag is not only lightweight but is also exceptionally spacious. What's more, guess what? There are separate pockets for dry and damp items. So go on that enthralling, stress-free adventure with this wonderful companion of yours. The PU leather handle adds to the elegance and grace of the piece. Purchase it right now! We don't want you to regret it later.
Hey, what exactly are you waiting for? Now that you've learned about the wonders of the toiletry bag, it's time to act. Hurry up and make a good choice by purchasing the greatest designer toiletry bag.