A laptop is a fragile and valuable piece of gear. When preparing for your next trip, packing it or not is a hard decision to make. We will never want our laptop to get damaged or stolen since it records our data and private information. Still, for some travelers who need it to run an online business, create content, or work, traveling with this valuable equipment is inevitable. Therefore, how to protect it during the trip is particularly vital.
Simply popping your machine into a bag and taking it with you for the trip is never an informed choice. Even though you hide it well in the bag to ensure it won't fall into the wrong hands, you can't eliminate the risk of breaking, splashing, or other unexpected situations that make your laptop fail to work.
Below, from stylish laptop tote bags that might brighten your day to functional laptop backpacks with ample space and an optimal amount of padding, we have rounded up a list of laptop bags to have you covered!
Computer Travel Bags and Backpacks to Shop in 2022:
1. Water Resistant Canvas Women Briefcase for Work, Business, Travel (Pink)
Laptop Sleeve: 15.6 inches
Thanks to this laptop briefcase bag for travel, you will have a place for everything! It has multiple compartments and pockets so you can organize the accessories orderly. The foam pad is extra protection, so all your devices will be intact on the go.
2. Kanken 15in Laptop Backpack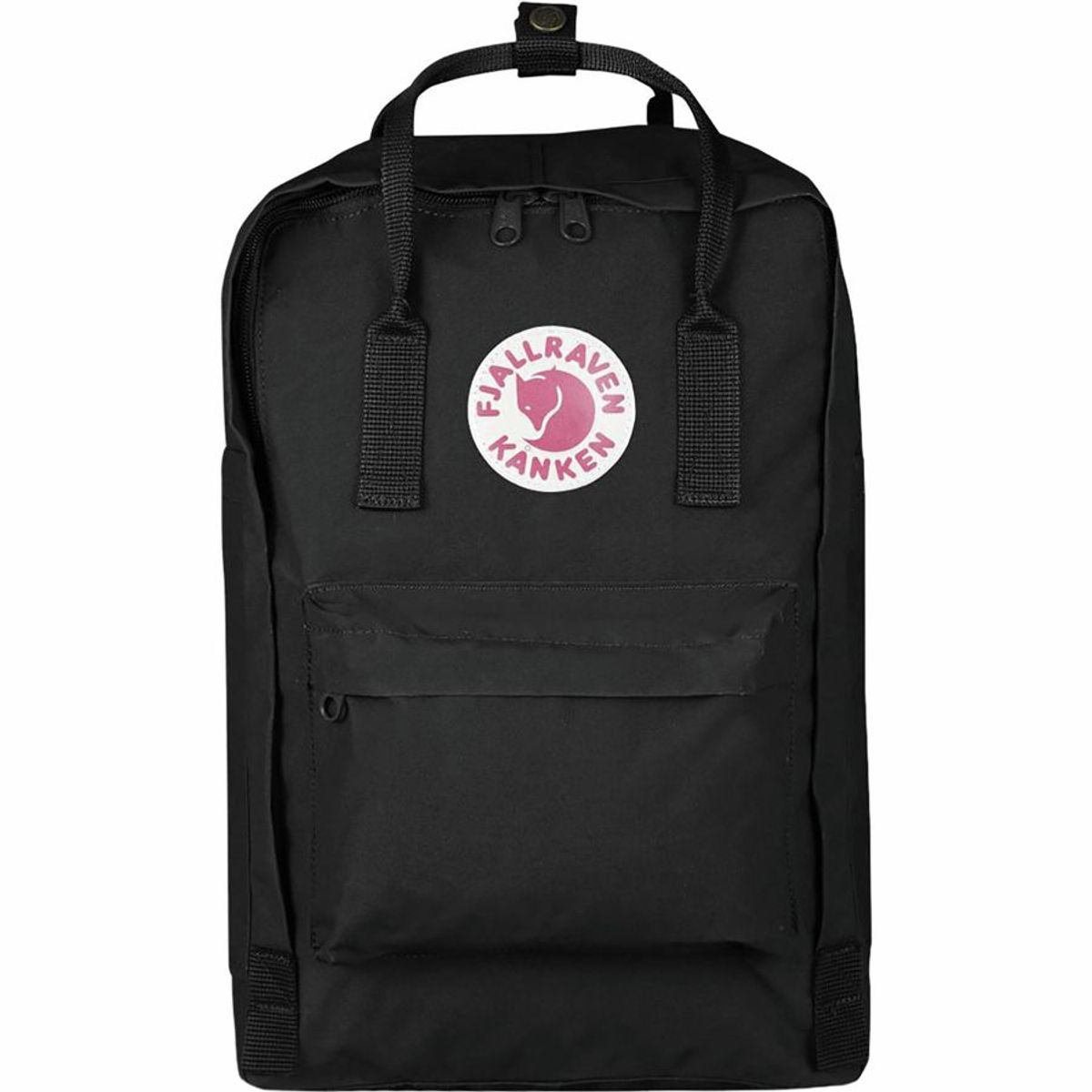 $119.95 AT BACKCOUNTRY
Laptop Sleeve: 15 inches
The padded laptop sleeve, comfy shoulder straps, and tough fabric of this women's backpack laptop bag are built to handle everything from morning commutes to light hikes. The laptop compartment also provides light protection to avoid damage to the computer caused by direct sunlight.
3. CityLink Laptop Backpack Slim
$79.99 AT EBAGS
Laptop Sleeve: 15.6 inches
This laptop backpack is ideal for your going-everywhere lifestyle and features a front organization panel, accessory storage, and plenty of zip pockets. The easy-access compartment allows you to grab small accessories without digging through your bag.
4. Large Capacity Canvas Waterproof Laptop Tote Bag for Women
Laptop Sleeve: 15.6 inches
Are you on the hunt for a stylish tote that can transport your devices without sacrificing your fashion style? This laptop tote bag for women is it! The premium waterproof material ensures all your contents stay dry if caught in sudden rain. Bonus! A small purse is included.
5. PILOT
$175 AT TOM BIHN
Laptop Sleeve: 13 inches
If you love the look of a briefcase, this laptop briefcase bag is perfect. It is an airline-friendly bag, which means you can carry it on board as your personal item. Multiple compartments and interior organizational pockets can fit the stuff you want close at hand and be easily accessible during your flight.
6. Waterproof Large Capacity Classy Business Tote Bags for Women
Laptop Sleeve: 15.6 inches
This women's black leather computer bag is a master key to match your every outfit for work and travel. It has an adjustable shoulder strap so you can wear this bag as a cross-body bag, tote, and shoulder bag. The high-quality material is water-repellent and scratch-resistant.