Whether you love or hate packing, we can not deny that having the right makeup bag makes it easier to stay organized, find things (especially when you are working), and set up the day. But the best makeup bag will vary from person to person. Some women prefer a purse-size cosmetic bag that is only enough for their favorite foundation, eyeliner, and concealer, while others who like to have options at all times want a large cosmetic bag with sections to help keep tons of staple beauty products separate.
Luck for you, we have rounded up the best five cosmetic bags for traveling for storing all your beauty essentials on the go. Whatever you are looking for, there is something for you. Read on to see our picks.
 Women's Casual Waterproof Toiletry Bag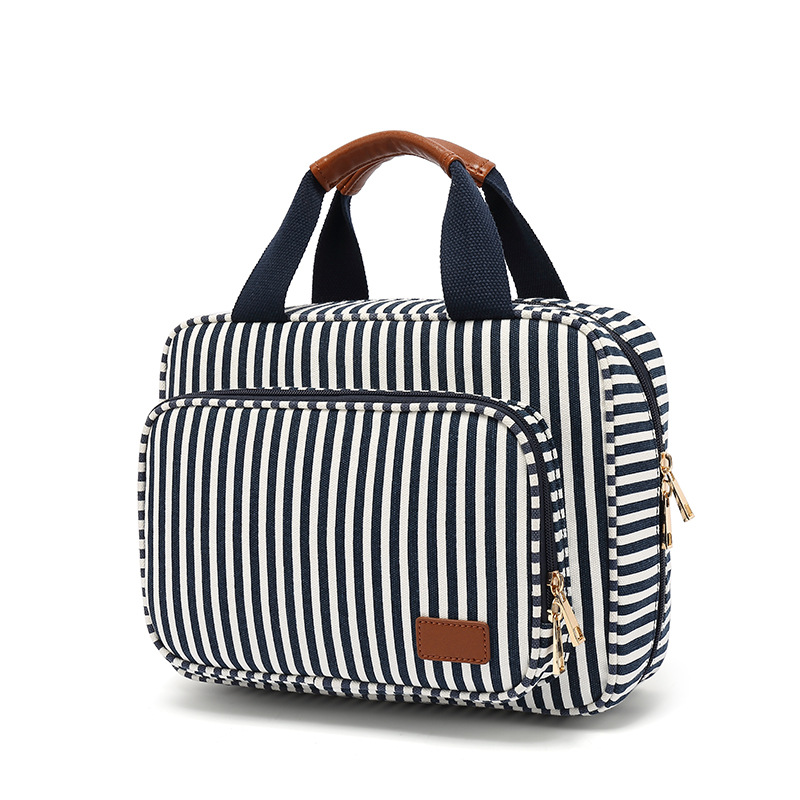 If you are the type who knows what you like and want to have options on your person at all times, this weekend makeup bag is for you. It features two different-sized zipper compartments, two padded handles, and a back trolley sleeve for sliding it onto the handle of your suitcase. This women's travel makeup bag is designed to house all your essentials and keep everything organized and accessible.
Everyday Cosmetic Bag
$25 AT SEPHORA
Tiny and compact is the best way to describe this small makeup bag for women. Made of vegan leather with a pebbled design at a super affordable price, Sephora can always be trusted. The clamshell opening displays items perfectly, which makes it simple to view through and grab the contents in the cosmetic bag. And its handy size allows you to stuff it in your everyday tote bag to prepare for a midday touch-up.
The Train Case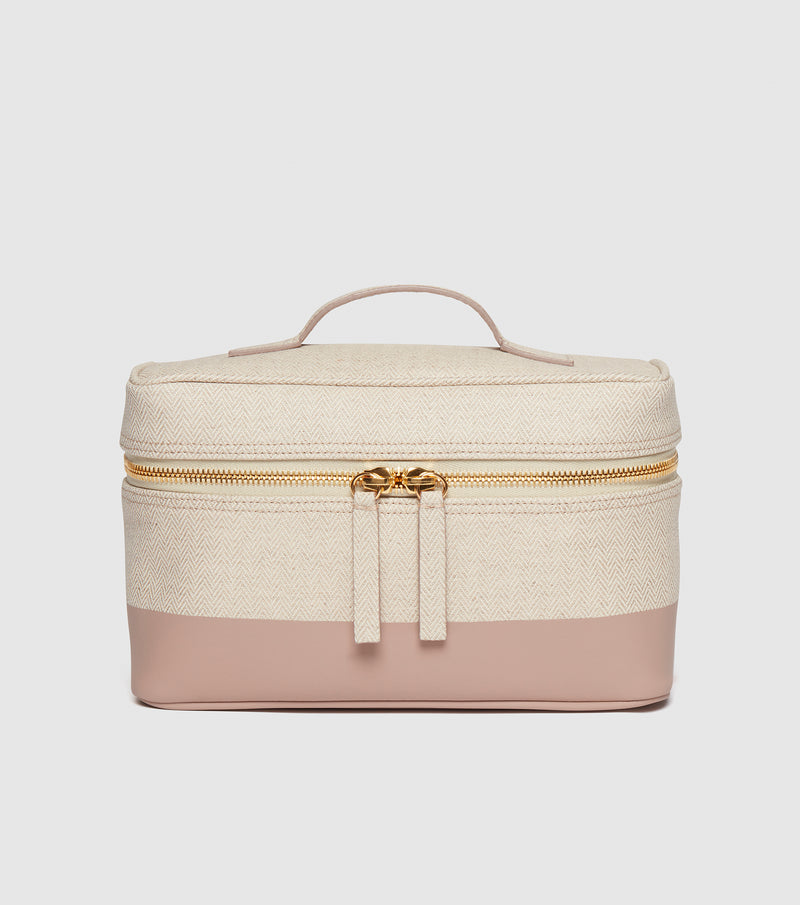 $590 AT WESTMAN ATELIER
Balancing timeless elegance with thoughtful designs, this designer cosmetics bag brings you loads of space with water-resistant fabric and stain-resistant lining. It has six compartments, two zipper pockets, and a sturdy handle for convenience. It fits easily in any suitcase to keep your products organized for your next weekend getaway.
Women's Multi-functional Waterproof Canvas Toiletry Bag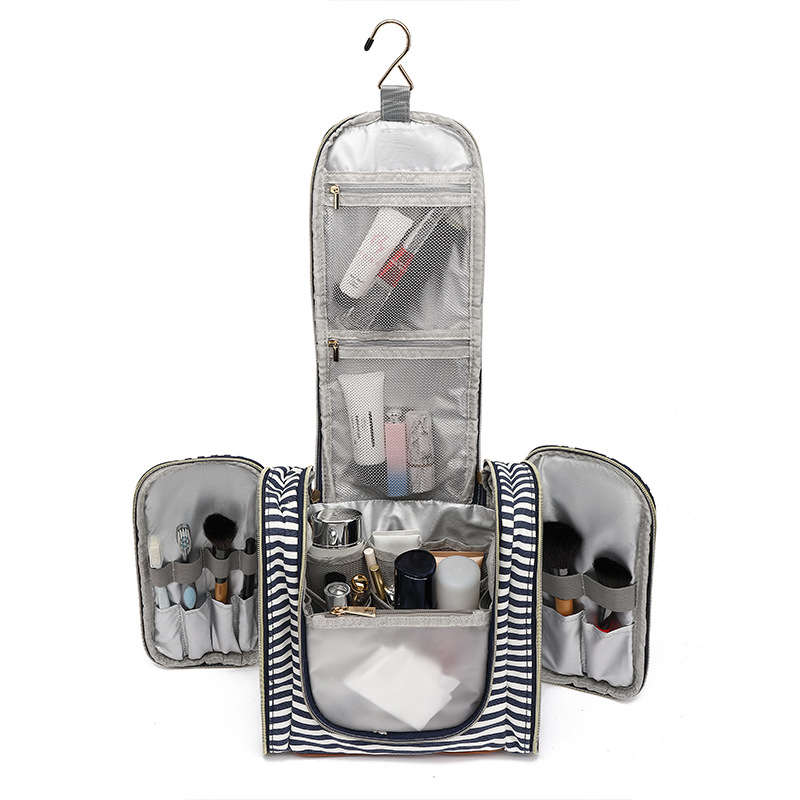 If you have invested in great makeup brushes, you will never want to squash them at the bottom of your makeup bag. Consider opting for this expandable cosmetic bag then. It features multiple zipper compartments and two-sided brush holders to hold every one of your essentials and tools and keep them in good shape. It has a sturdy built-in hook so you can hang it from a shower rod or the back of the door, so you don't have to dump out all of your products on the countertop.
Vegan Leather 2-in -1 Cosmetic Case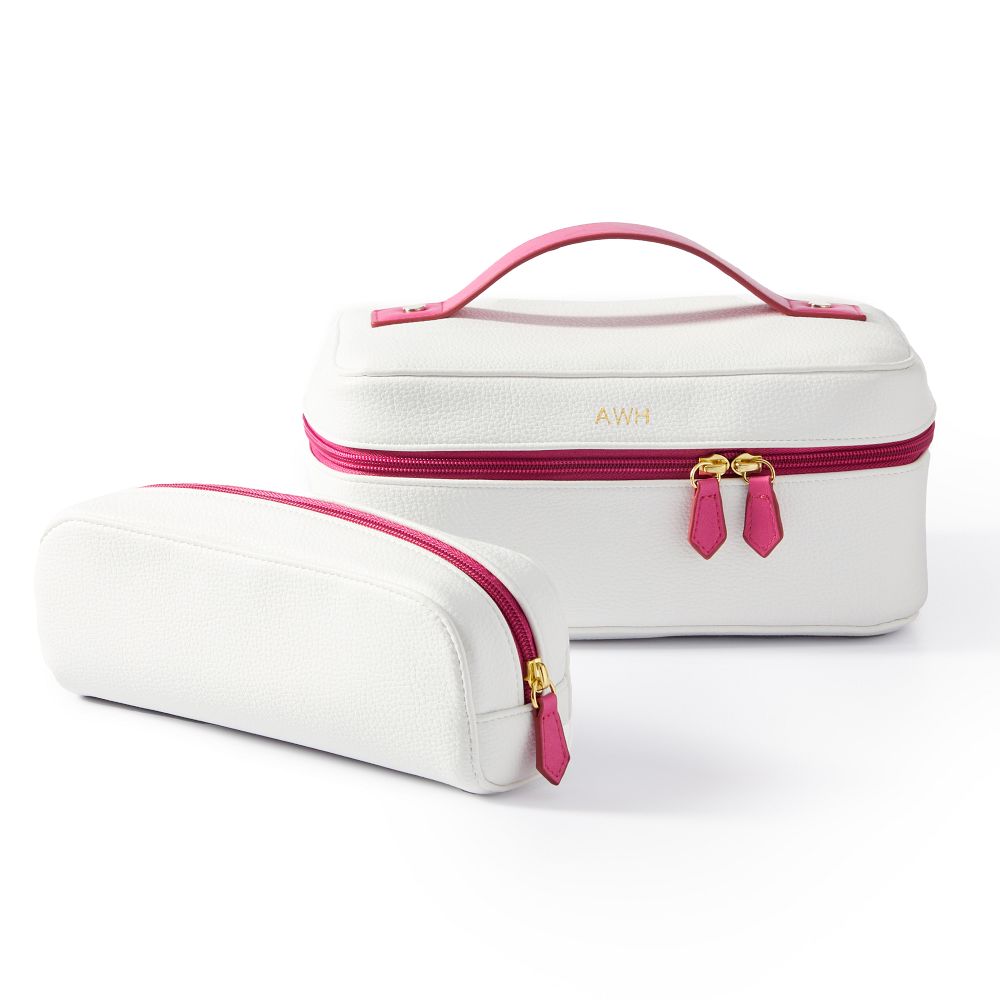 $89.99 AT MARK & GRAHAM
For those in search of an elegant, high-quality, and lightweight cosmetic bag for travel, consider this travel cosmetic bag organizer set. You can get two bags for the price of one with this 2-in-1 cosmetic case, so we recommend using the makeup case for your bulky items like foundation bottles, lotions, and hair care products, and the smaller pouch for your makeup tools to protect them free from bacteria.