You will find that no matter which trends arrive on the runway, a cute tote bag is a practical piece that always comes in handy for back-and-forth office trips for women. And who's to blame? Tote bags truly is the perfect combination of fashion and function. We are carrying so many essentials around these days—on-the-go lunch, gym clothes, hand sanitizer, a tampon, and more, and tote bags offer more than enough space to carry all our things and give our outfits a nice finishing touch at the same time.
If you are on the hunt for cute women's tote bags that will easily hold everything you need during the workday and fit whatever look you are styling, we have cherry-picked some functional, super-cute-looking tote bags.
Keep scrolling for 5 work tote bags that will get you through the workdays.
1. Loop Nylon Stencil Cloudy Pink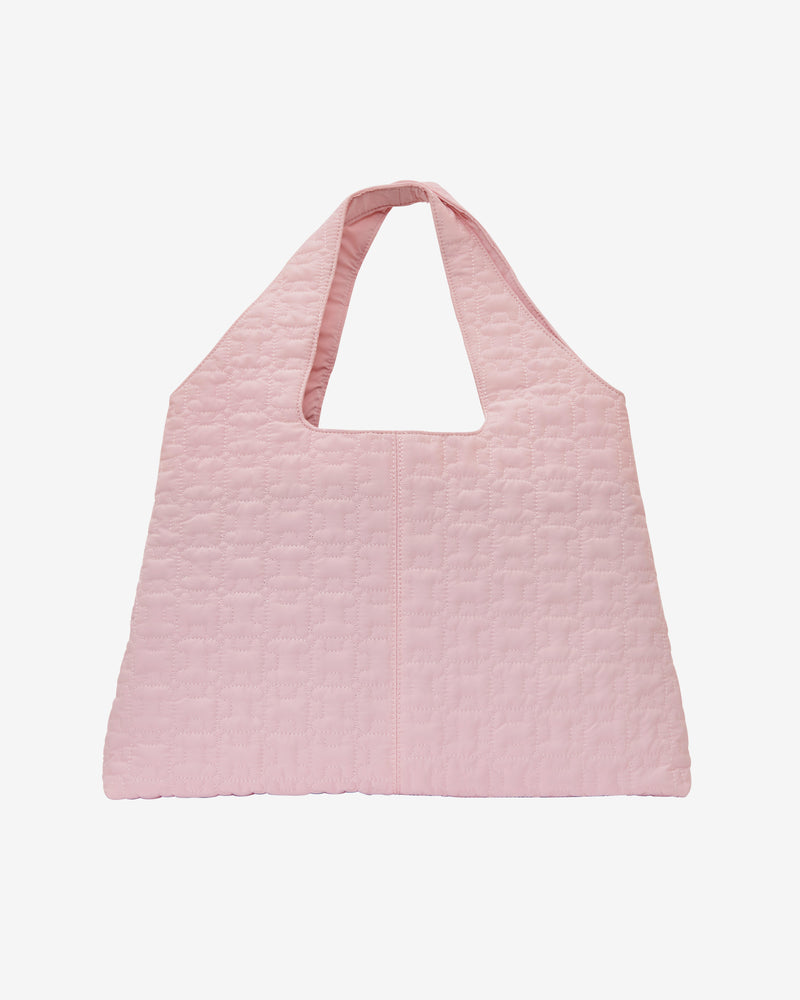 $69 AT HVISK
The understated design and pretty cloudy pink give this everyday tote bag extra oomph. It has one large compartment containing an internal zip pocket that is perfect for packing up essentials on the go. The easy-to-open magnetic closure ensures your belongings are safe in the bag.
If you are the type of person to toss your stuff into your work bag haphazardly without any kind of organization, try this large women's tote bag. In addition to the cute floral print, the tote bag features a main compartment and non-adjustable shoulder straps. It is lightweight and folds up incredibly small, so it can rise to every possible occasion and is ideal for just about any errand. Plus, the price is hard to beat.
3. MG X  Marimekko Large Tote
$200 AT MANSUR GAVRIEL
Marimekko is a Finnish design brand known for its bold prints and colors. Jointly designed by Mansur Gavriel and Marimekko, this large tote shoulder bag features cheerful strawberry mountains prints that exude a dream-like vibe, bringing you an interesting visual experience. The water-resistant exterior keeps everything inside dry on even the crummiest days, while the spacious open compartment holds all your daily essentials without looking loaded down.
4. Errand Tote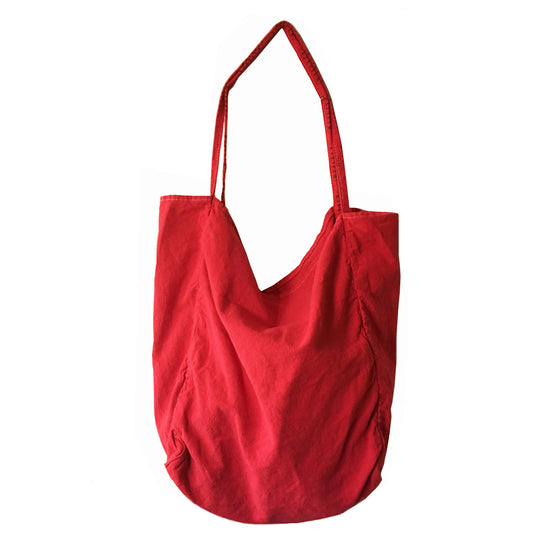 $69 AT UTILITY CANVAS
When it comes to the best canvas tote bag for women, the Errand Tote from Utility Canvas is a must-have. Unlike other bags that prioritize style over practicality, this red canvas tote bag has enough space for toting your essentials without sacrificing style—whether you are packing for the office or travel, and it is simple enough to wear anywhere with anything. What's more, it comes in 9 different shades, what's not to love?
5. Midi Pyramid - Terracotta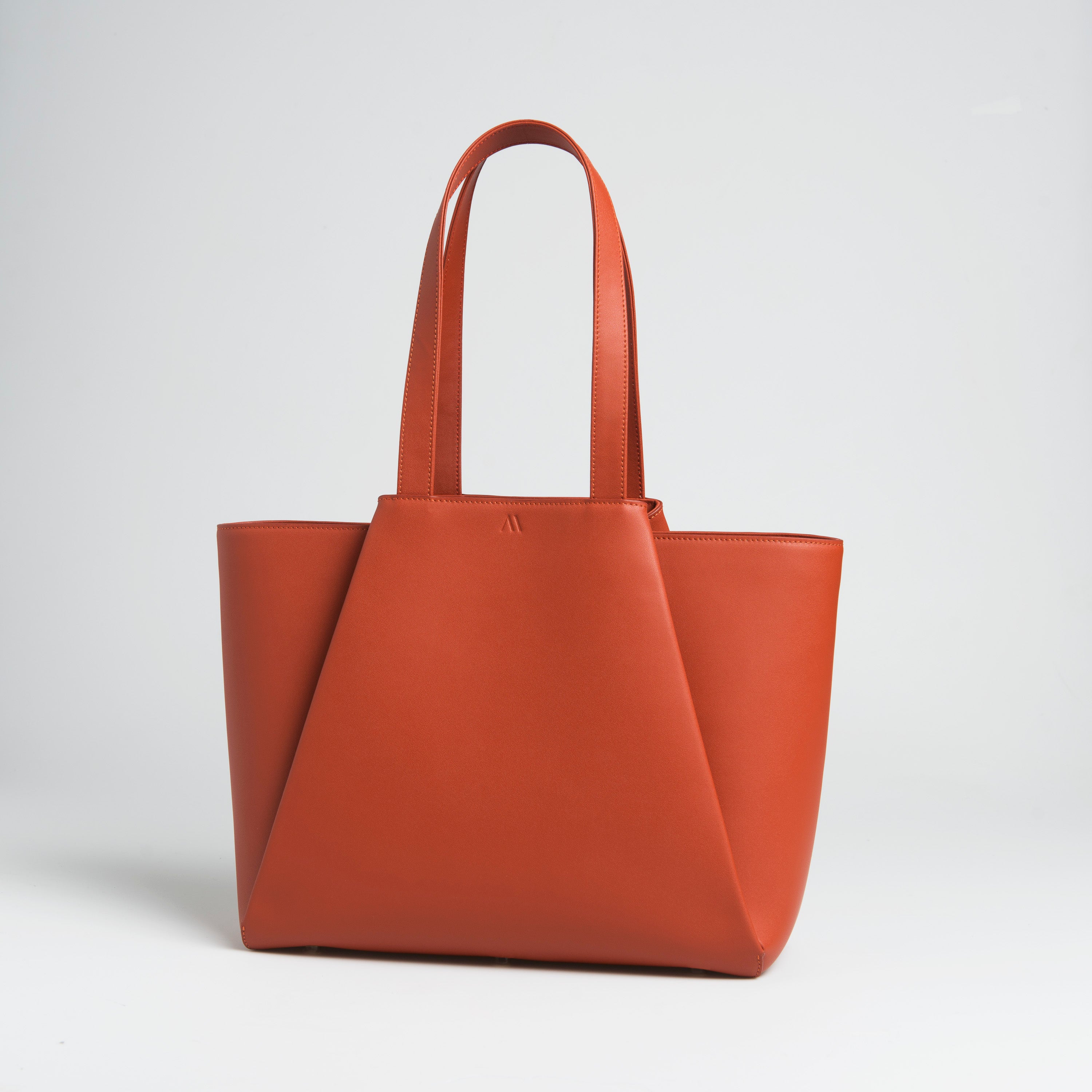 $725 AT KAAI
This shoulder tote bag with zipper is more than a bag. It's an investment. Made from 100% Italian leather in Italy, this tote comes with a roomy compartment, multiple internal organizational pockets, and two handy external pockets to fit all your work necessities. Highly scratch-proof, waterproof, and UV-resistant, it is not easy to be out of shape and fade. Professional enough for work, appropriate to bring to date, and dressy enough for off-duty night outs, this leather tote bag is a sleek option that your significant other will want to borrow for work.