As life has grown busier and people are more frequently on the go, a stylish, versatile everyday crossbody bag has become a staple for many. Crossbody bags have remained a popular style for good reasons. Not only do these bags offer capacious storage to carry all the essentials you need without feeling clunky, but they also free up your hands, so you can send a message, take calls, and carry an umbrella. Plus, they are low-profile, convenient to carry, and don't have to be taken off the body, making it easy to grab things even if you are on the move. Last but not least, most crossbody bags come with a top handle and an adjustable shoulder strap, so you have more options to wear. It is kind of like buying multiple bags with one. What's not to love about that?
Ahead, shop our picks of the best crossbody bags for summer in 2022 for casual wear, travel, work, and beyond. Keep reading to see what belongs in your everyday bag collection.
Harper Small Flap Crossbody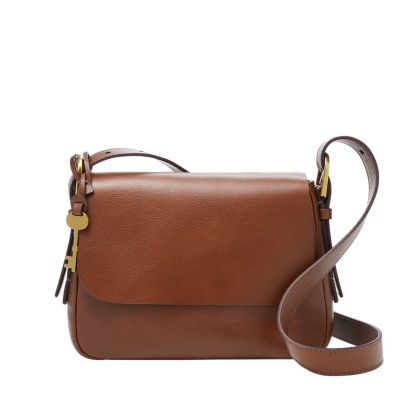 $180 AT FOSSIL
Ladies love carrying this compact crossbody bag because of its elegant and functional aesthetics. A review says, " If you are looking for something smaller with a little bit of more character, this crossbody will go with almost everything." It has a flap that covers the zipper, which provides double protection for your belongings.
Crossbody Bag for Women Tote Bag Purse Nylon Bag Casual Shoulder Bag
Sometimes you need a little more space. In those cases, you should consider this travel crossbody bag from Bosidu. It is traditionally worn as a shoulder bag but comes with adjustable shoulder straps for even more functionality. It has two pockets — one main pocket and one front pocket — for storage. The capacious main pocket can hold tons of stuff you need. It is a great choice for running errands, traveling, and impromptu shopping.
Kitt Messenger Crossbody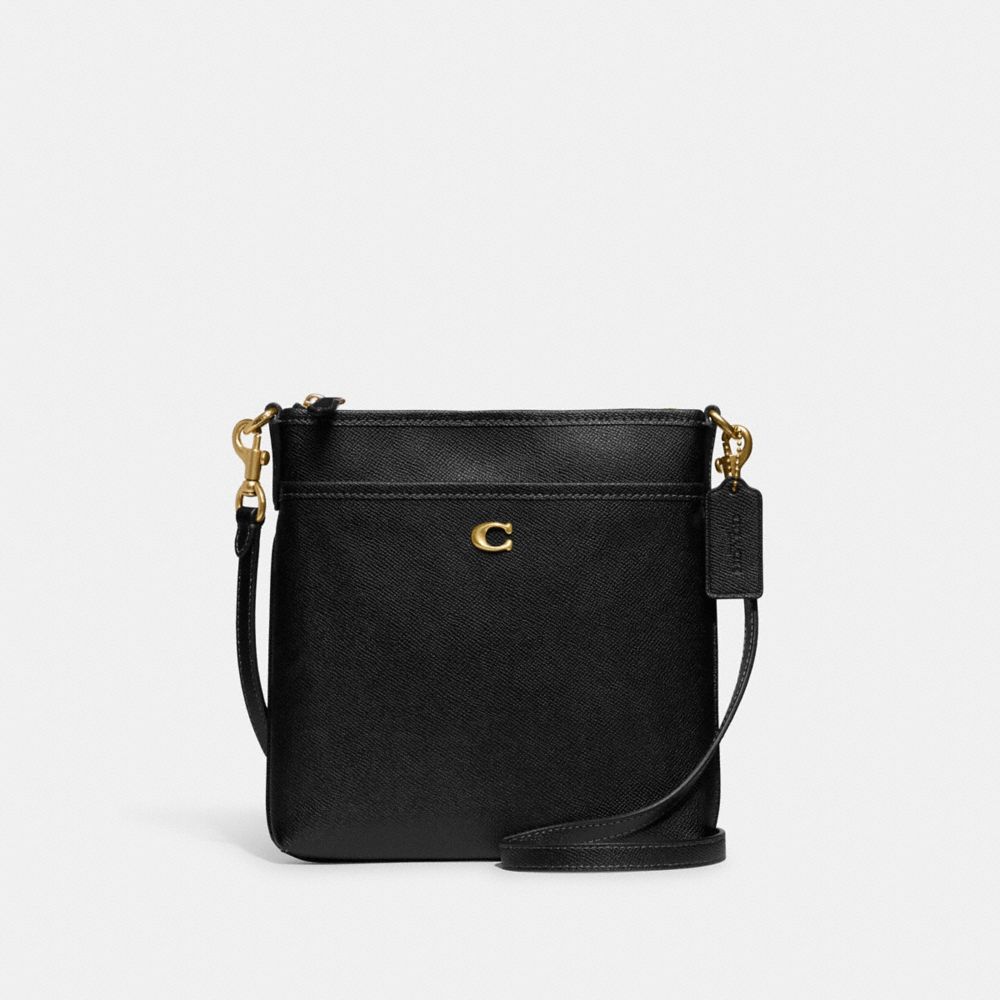 $175 AT COACH
Coach's small crossbody messenger bag can be styled with various ensembles and gives a classy finish to any formal outfit. It has one interior open pocket and one exterior, so you don't have to fish around your favorite lip gloss through too many nooks and crannies. Crafted of scratch-resistant cross-grain leather featuring Coach's Signature hardware, this bag is a worthy investment for daily wear.
Kurt Geiger LondonLeather Kensington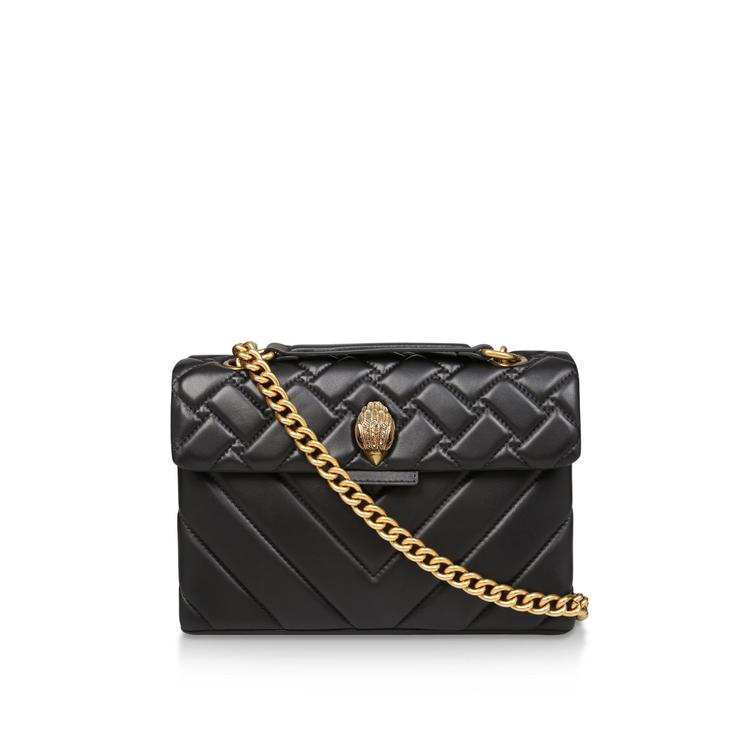 $285 AT KURT GEIGER
We can never say no to a chain crossbody bag, and this black leather crossbody bag is an ideal fashion accessory for date nights and dinners. We adore the unique antiqued brass Eagle head featuring opaque brass crystals and black crystal eyes. The two-way brass chain with two padded leather inserts allows you to wear it in two different ways. Inside has two compartments with a small lining pocket to store your daily essentials.
Spade Flower Coated Canvas Infinite Medium Crossbody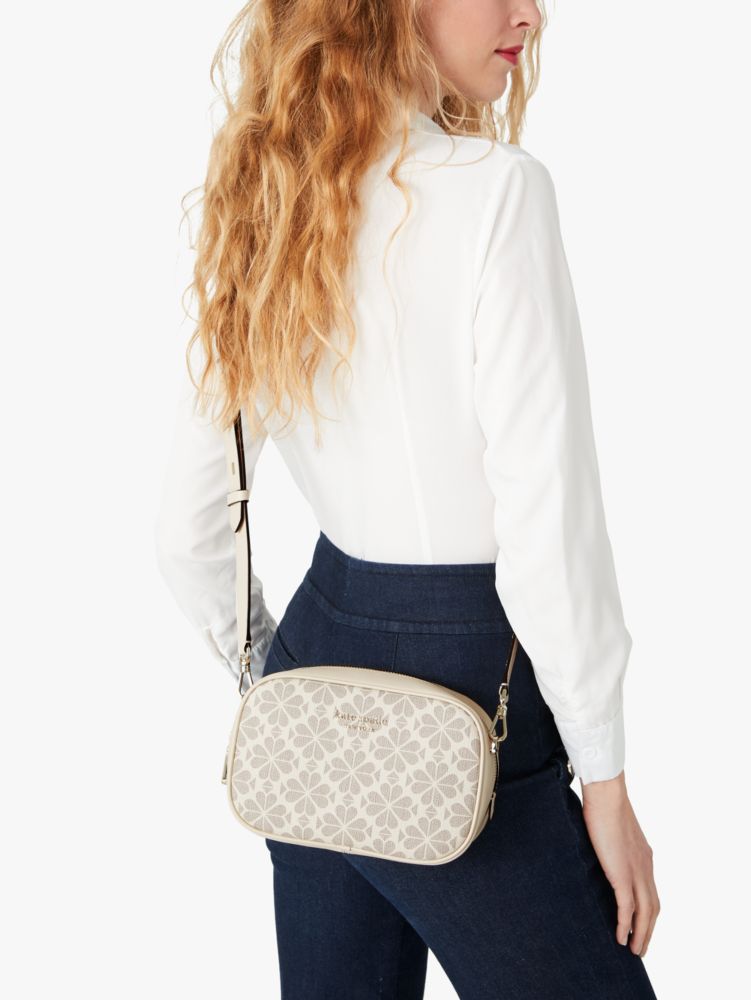 $158 AT KATE SPADE
If you want a stylish flower crossbody bag that looks young and adorable, go for Kate Spade's canvas crossbody bag! It has an interior zipper pocket and an exterior slip pocket so you can grab your items quickly. The shoulder strap is detachable and adjustable.