Although an everyday tote bag is a practical piece that comes in handy whether you're going on a grocery run or need a little extra room for a laptop, there is something good about a smaller bag that holds exactly what you need and nothing more. Shoulder bags offer a variety of styles and features to fit your needs. From a smaller bag that forces us to pack light and live with the consequences to a little more spacious one that could be a work bag, we have brought together six shoulder bags that are perfect for all occasions—work, travel, play, and beyond.
1. Large Capacity Tote Handbag for Women Multi-Pocket Casual Sport Shoulder Bag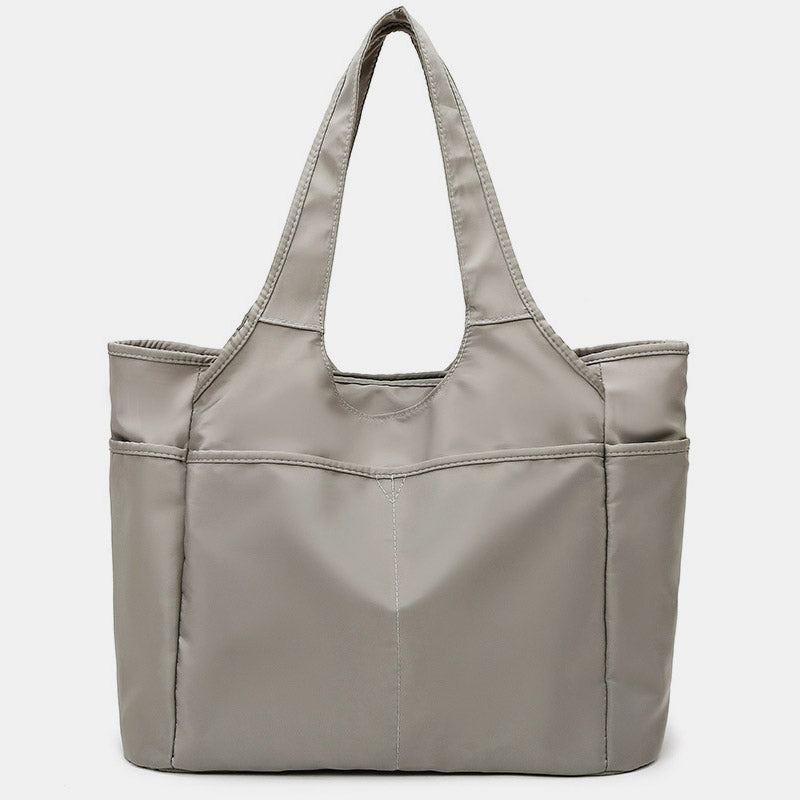 Whether traveling to the office or on a casual trip, this over-shoulder travel bag offers built-in organization to store everything you need whatever the day throws your way. The bag is made from oxford, which is waterproof, scratch-resistant, and easy to clean. It is available in six colors. Snag the one you can't wait to fill up now!
2. Sherpa Fleece Slouchy Tote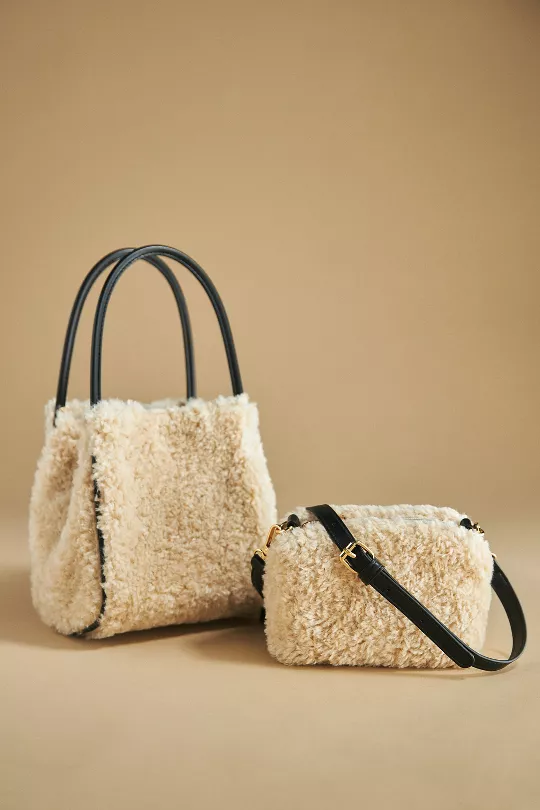 $78 AT ANTHROPOLOGIE
A fluffy bag is perfect for winter! And the best part? You can get two bags for only $78! We recommend using the medium shoulder bag for work, which is functional enough to store your daily essentials, and the smaller one with a shoulder strap for after-work drinks, night outs, and leisurely travel activities.
3. Danni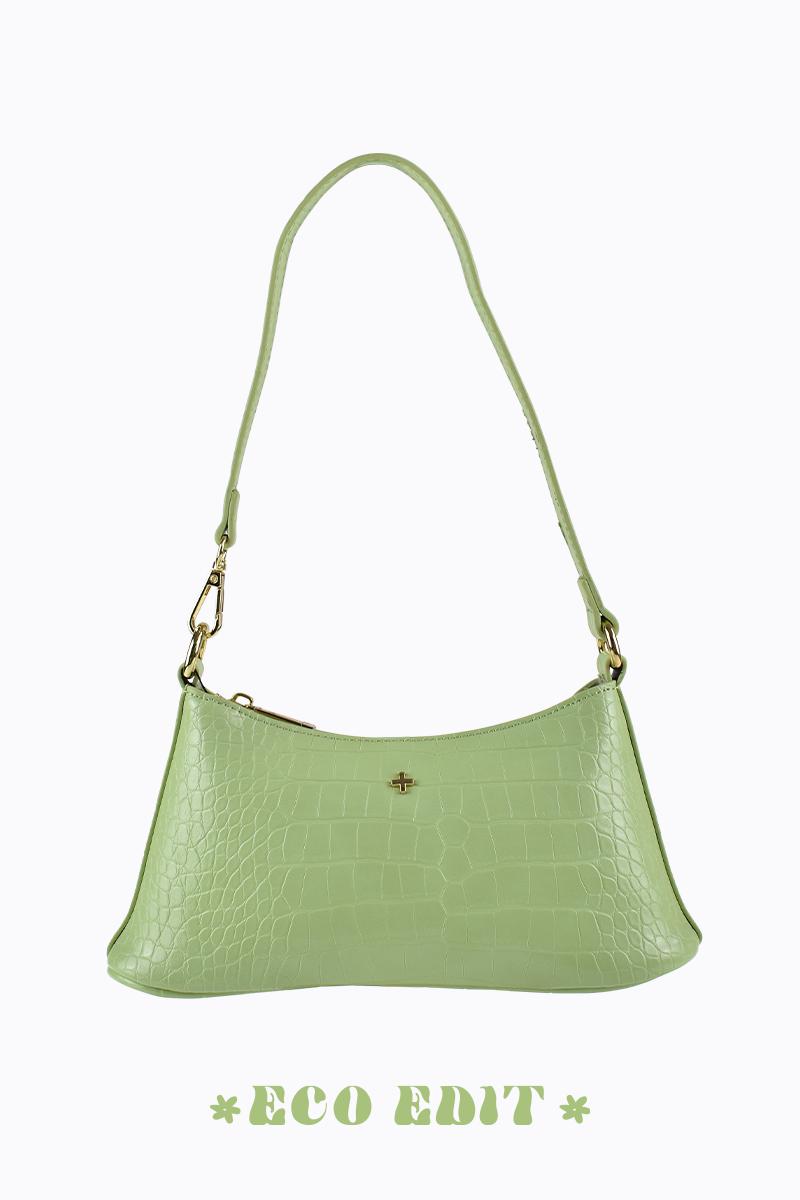 $24 AT PETA AND JAIN
This croc shoulder bag is made with recycled vegan leather, giving a smooth, luxe finish that comes in a variety of chic solid hues. It costs only $24, but it looks much more expensive because of the elegant silhouette and understated design. Its gorgeous color palettes and sleek gold hardware make this shoulder bag a perfect option for every stylish woman.
4. Goji Shoulder Small
$2,580 AT JIL SANDER
It is an investment bag that you will get compliments on for years. It features a rectangular shape, a detachable top handle, an adjustable shoulder strap, a clutch closure, and compact interior storage for your smartphone, wallet, makeup, and more. If you have a lot of big coats in the winter, we recommend using the long strap to throw it over your shoulder for comfortable carrying, so this personalized shoulder bag doesn't constantly slip off of your shoulder.
5. Women's Large Capacity Shoulder Bag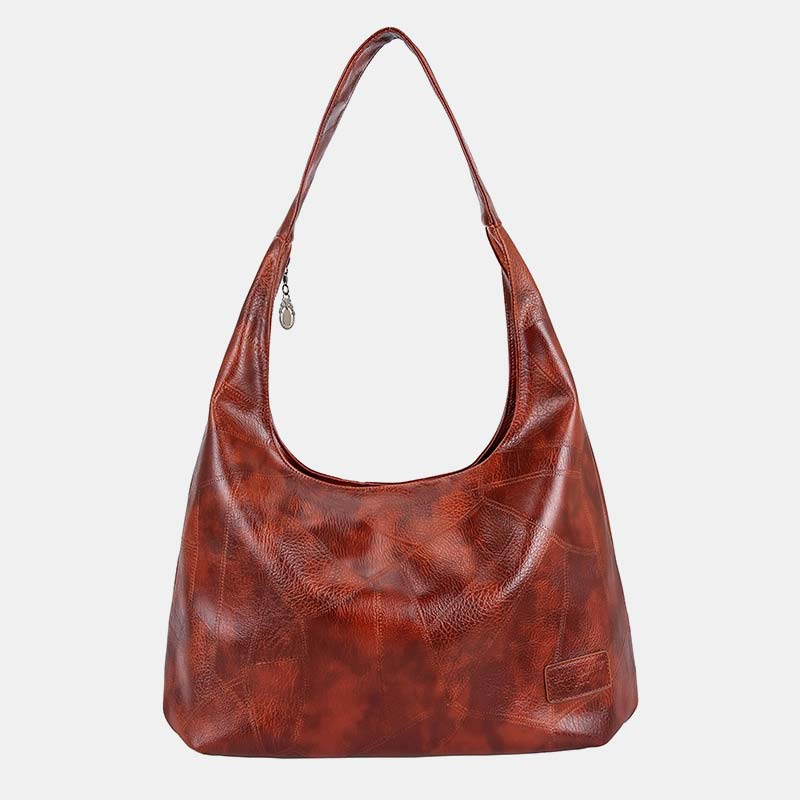 Whether you need to hold a lot or a little, this light shoulder bag has you covered. Made from high-quality PU leather and polyester, the bag is bound to withstand everyday use and commutes. With its slouchy silhouette and sleek design, this bag is easy to pair with just about any look. Plus, the open compartment is just the right size to carry everyday essentials without steering too bulky.
6. Mini Leather Shoulder Bag
$150 AT COS
Can a bag in a solid black hue still somehow manage to be elegant? The answer, for those still wondering, is yes! The shoulder tote bag with zipper from Cos is thoughtfully designed to fit neatly under the armhole of your coat—thanks to the adjustable strap. It comes in a roomy interior with a slip pocket, so you can use it any time you need to carry more than usual, and it will add an edge to your outfit immediately.