Choosing a gift that is treasured, romantic, and most importantly, he/she likes can be very tough. I usually start shopping as early as possible when I need to pick a precious present for my lover. And if you are going to buy him/her a gift for an anniversary, birthday, Valentine's day, or date that is special for both of you, we gather a list of unique and meaningful gifts that will brighten his/her day.
FOR HER:
1. Makeup Bag or Pencil Case with Abstract Art in Aqua and White
I know that men always have difficulty choosing the right cosmetic product for their girlfriends. There are so many brands, varieties, and colors available on the market! So don't bother with this problem anymore, this lovely bag is your best solution. It is sewn using durable, yet lightweight, polyester poplin fabric with nonwoven lining fused to the inside to add strength and shape. The color of its printed artistic appearance is quite special and fabulous. It's a very cute gift for her!
2. Fashion Large Travel Duffel Bag with Shoe Compartment for Women
This weekend bag with shoe compartment is perfect for travel. If your girlfriend loves to travel or you plan to travel with her to make romantic memories for both of you, this duffel bag would help a lot. It is stylish and practical, and quite popular among women. The large capacity is spacious enough for a short-term journey with room for souvenirs on the turn. And the color is so gorgeous! Trust me, she's gonna LOVE this canvas luggage bag!
3. Birth Month Flower Charm Necklace
The delicately engraved blooms on these charm necklaces mark the different months and flowers. Different flowrs have different meanings, and it is sweet to give her the best wishes on her birthday with this necklace. Also, you can personalize with any birth month flower and name up to 10 characters. Adding an important word on the necklace, like her name, the date of her birthday, or her initial, will make this gift even more extraordinary.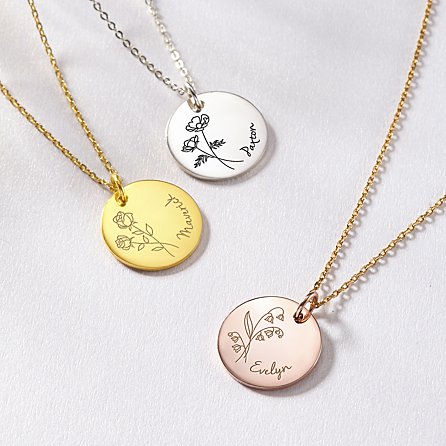 FOR HIM:
1. Leather Garment Travel Duffle Bag for Men
If your man needs to travel for work frequently, this awesome garment duffel bag is his ideal organizer! It has special storage for his business suit and tie, making his clothing stay neat and well-ironed. No need to squeeze toiletries and clothing into a small bag and end up with the suits becoming crumpled, which will leave a bad impression on his business partner.
2. Monogram Wireless Charger
Made of plastic, this wireless charger has a classically cool look. It adds the right touch of professionalism to any office-at home or otherwise. You can personalize the initial/name design with any single initial and name up to 10 characters.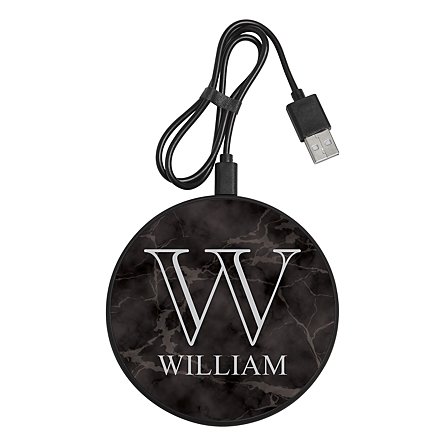 3. Large Capacity Waterproof Travel Toiletry Bag
This mens' hanging travel toiletry bag is helpful to organize all your man's toiletries and skincare products. It has great capacity, water-proof material, and sturdy construction. At the same time, it is so small that you can toss it into your luggage bag easily, and is convenient to carry with its durable leather handle.
No matter what present you are going to give your lover, the price doesn't matter. The point is to tell him/she how much you care about your relationship, and what he/she means to you with this gift. Hope this post will give you some help.