Whether you are going for an adventurous trip, visiting a gym, traveling on a plane, or hitting the road, selecting the right bag may be challenging for you, depending on the length of the trip. With so many styles and designs of travel bags for men on the market, it is difficult to choose the right one. You must keep a few points in mind before buying travel bags, such as material quality, compactness, style, uniqueness, durability, stitching, specification, etc.
Why Do You Need Travel Bags?
You need travel bags for carrying your luggage and other belongings. Depending on your trip, you prefer different bags according to requirements and where you are going. Your right choice would make it easy for you to pack your things accordingly.
For short trips, men's small duffel bags or small travel bags will be sufficient, while for heavy luggage, trolley bags are more suitable. 
These men's travel bags accommodate clothes and other materials easily. You will be stress-free that all the commodities are in the same place as you and are more secure and easy to carry. These travel bags are used for trips and other daily visits, such as sports, gym, etc.
Trendy Styles Of Travel Bags
Travel bags for men are found in different styles, sizes, and shapes on the market. But duffel bags and backpack bags are more popular.
Travel duffle bags are designed for comfort purposes in various styles. They are easy to carry due to handles and can be easily stored, taking less space. Duffle bags may be cylindrical or tubular, small or large. Men's small travel bags are suitable for short weekend trips. Duffel bags can carry a lot of luggage when you go on a trip or vacation, especially with odd things. Due to a more rugged look and extra consistency, duffle bags for men are commonly used for camping and adventurous purposes. Duffle bags are made from a very strong ballistic nylon.
Travel backpack bags are used for road and adventurous trips. You can carry it on your shoulders, and it is very easy to carry because it has padded shoulder straps, wide on the top and narrower under the arms. It has several pockets and compartments to distribute the weight of the stocks. The shoulders have an even weight distribution, and the straps can be easily adjusted. There is a lot of variety for men and friendly patterns with pockets. They are aesthetically appealing regardless of age.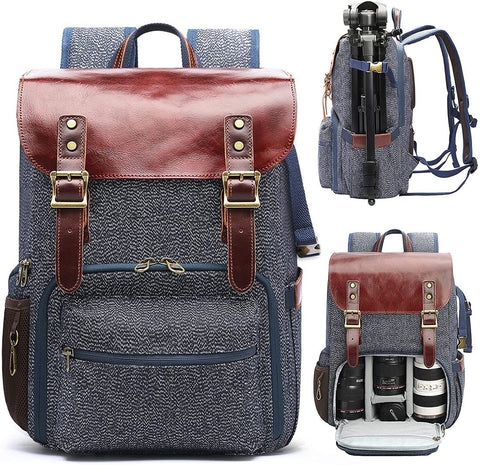 Best Selling List Of Men's Travel Bags For Men From Bosidu 
Bosidu backpacks are the best selling bags due to having the following unique qualities:
A large capacity
Camera and laptop compartments
Padded shoulder straps
Padded backpack 
Water proof pockets 
Double stitching
Magnetic buckle
Metal zipper
Tripod holding pocket
Bosidu Weekender Duffle Bag can be used as a handbag and shoulder bag for travel and short trips and is one of the best in quality with the following detailed features:
Side handle strap.
Ultra-large capacity
Separate shoe compartments
2 inner storage pockets
Convenient front pocket
Inner zipped pocket
Copper zipper
Water-resistant and durable canvas
Adjustable and detachable shoulder strap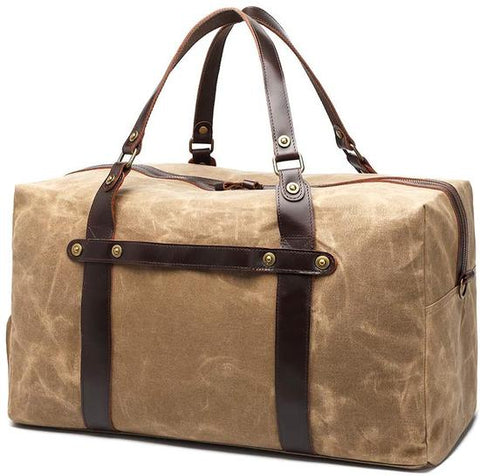 Bosidu travel duffel bags and travel backpack bags for men's construction and materials are fantastic. Once you have spent valuable money on our brand, you will enjoy your purchased item for decades due to its durability and stability.