If you are the type of traveler to just toss your belongings into a large open travel bag without any organization, then a travel duffel bag or a weekender bag is for you. A practical duffle weekender bag offers spacious rooms to fit a few days' worth of clothing yet is compact enough to stow in the overhead bin. It deserves a special place in any traveler's arsenal.
For those who really want to upgrade their travel aesthetic, we don't have to decide between function and style. Since weekender bags come in all styles, colors, and materials to satisfy everyone's stylish desires. It would bring elegance back to modern travel and leave you looking chic and polished even after a long day trip if you pick the right one.
There are many options available out there. But don't get overwhelmed, because we've cherry-picked six travel bags to find your perfect weekend companion.
1. Weekend Bag
$95 AT RAINS
With a simple, elegant look in waterproof PU-coated fabric, Rains is always trusty for keeping your stuff dry and secure. This weatherproof weekend bag with ample space can house all your travel supplies without fear that something will be ruined when getting to your destination.
2. Cavalier II No. 97 | Khaki Twill - Vintage Chestnut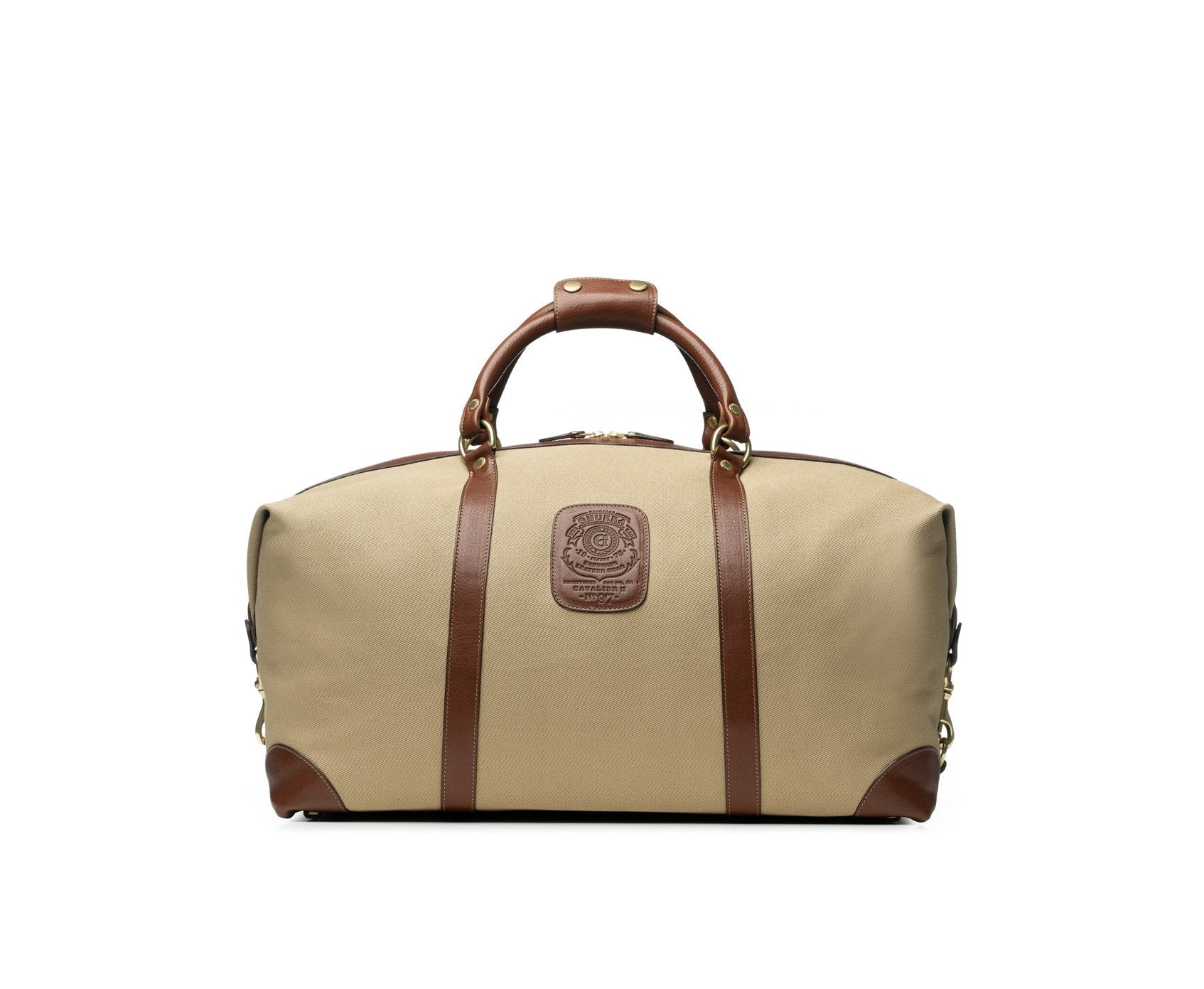 $1,595 AT GHURKA
This carry-on duffel bag is a worthy splurge for those who want the luxe vibe. This sleek investment bag features dual top handles and a removable, adjustable shoulder strap, so you can carry it either way. Its handsome look and functional designs make this high-end men's travel bag a perfect weekend mate.
3. Metro Duffel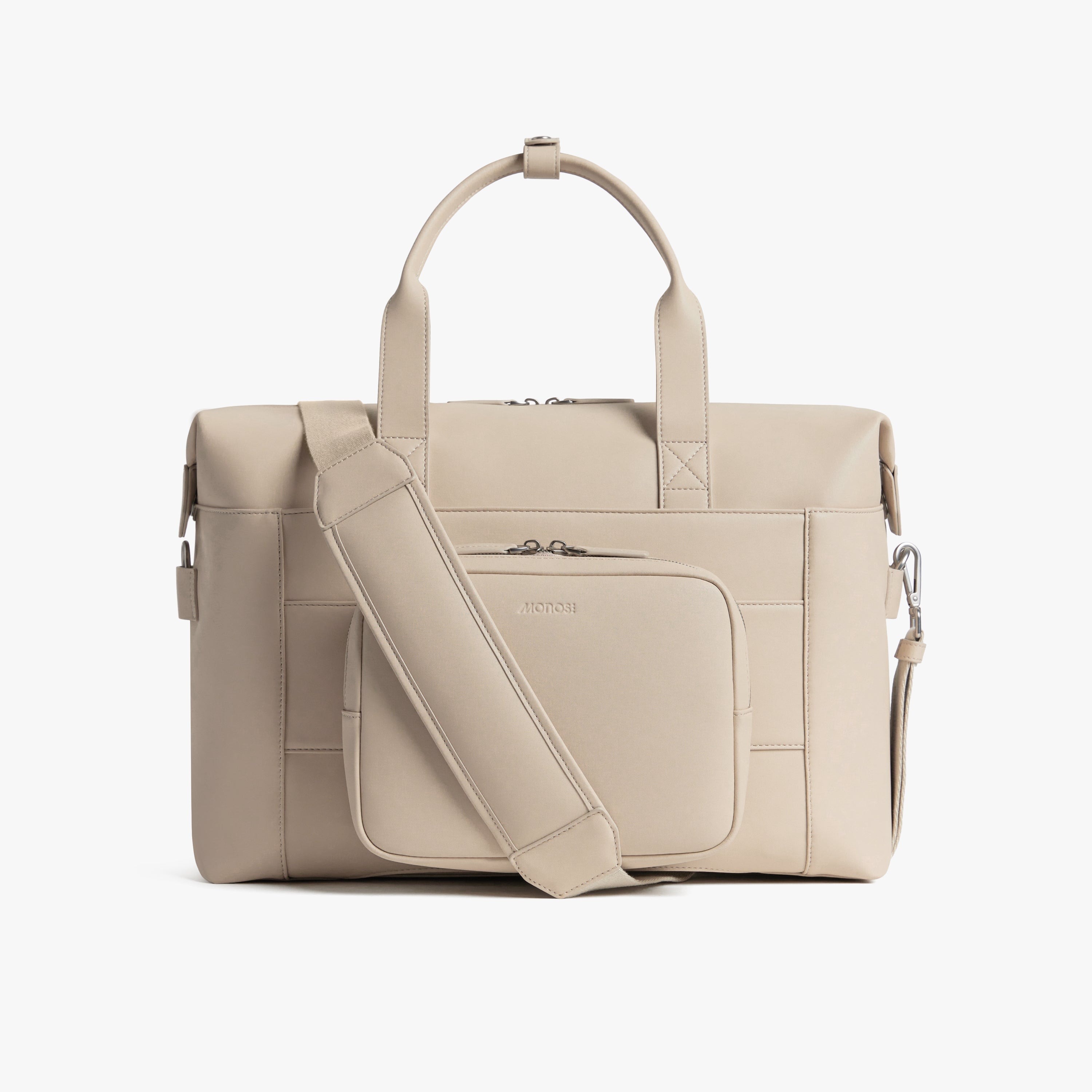 $230 AT MONOS
With a sleek profile and water & scratch-resistant buttery vegan leather, this cross-duffle bag is the perfect combination of style and function. The ample storage space is designed to keep all your essentials organized, including an internal side pocket for water bottles or umbrellas and a sleeve that fits up to a 15-inch laptop. A trolley sleeve that slides over your luggage handle for convenient carrying makes lugging heavy loads a breeze for a lengthier trip.
4. Fashion Large Travel Duffel Bag with Shoe Compartment for Women (Grey)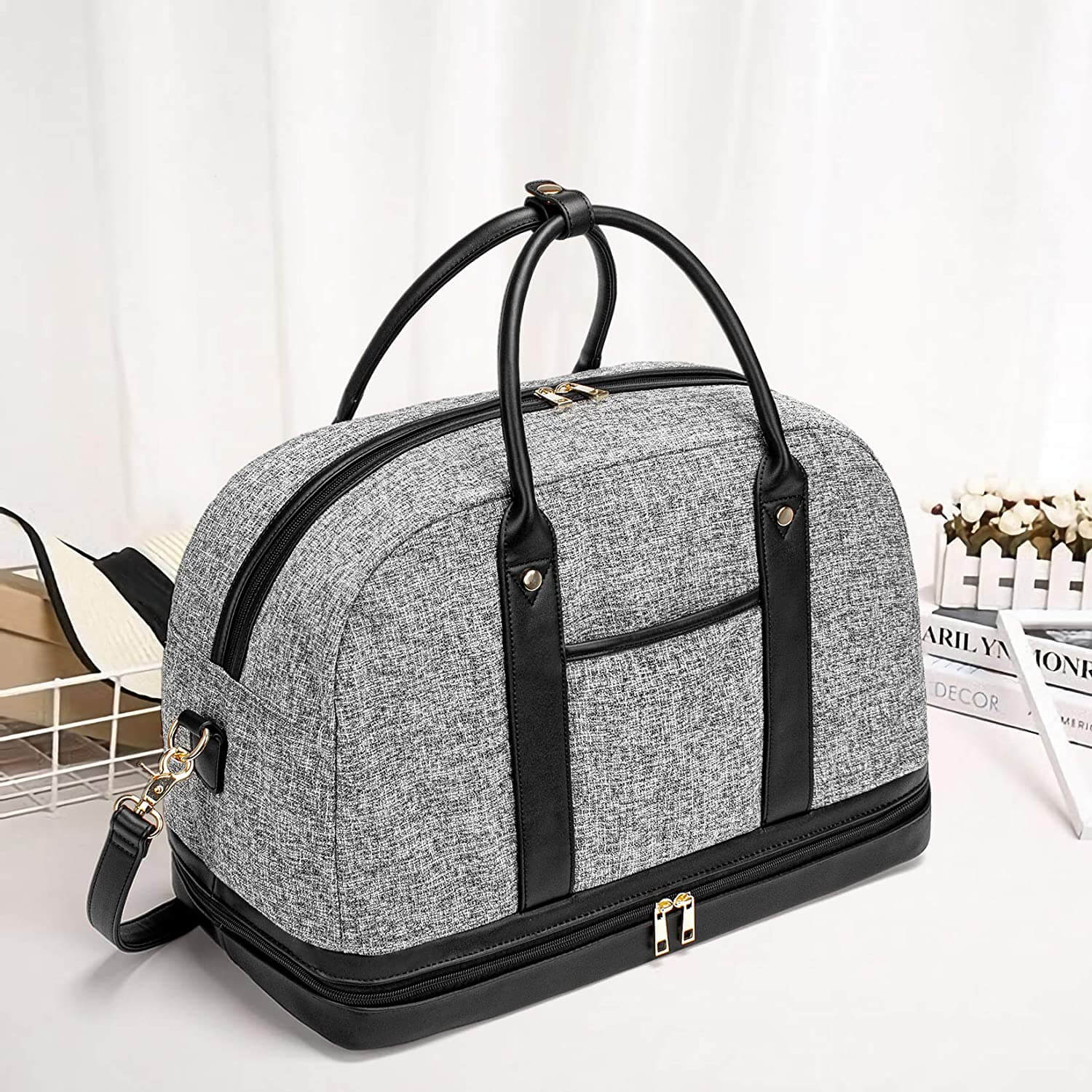 This women's carry-on duffel bag will get the job done if you rather spend your money on the travel itself. This gorgeous, under $60 duffel bag includes a spacious compartment, an adjustable shoulder strap, and a back trolley sleeve for attaching to your luggage. Plus, the zipper compartment at the bottom of the bag is built to store your dirty clothes or stinky shoes.
5. Mobile Solution Classic Duffel
$83.99 AT SAMSONITE
This lightweight, durable, spacious travel duffel bag with trolley sleeve will take you everywhere from workout classes to business travel. Its multiple pockets and nylon fabric with a water-resistant coating will keep you organized on the road, save you from time and messes, and help you stay clean and spiffy. We also love the removable, adjustable shoulder strap for comfort on this travel bag.
6. Large Leather Carry on Shoulder Duffle Bag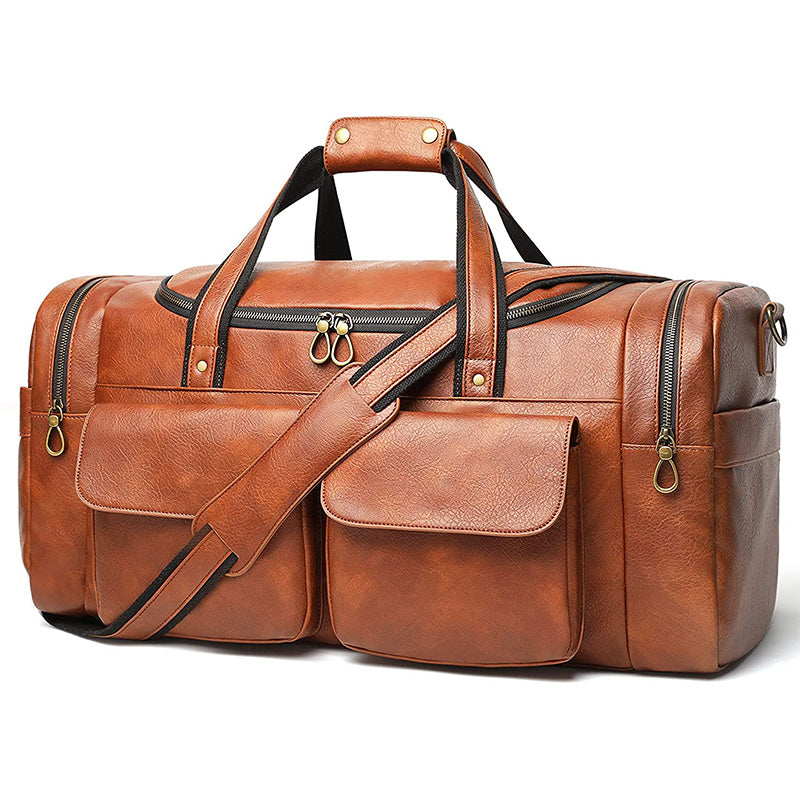 Balancing functionality with style, this men's carry-on duffel bag brings you loads of storage space in ruggedly handsome leather. Able to be worn three ways, it will stand out amid a sea of all-black luggage.