Laptop bags are essential for anyone with their laptop for work, travel, or school. A structured laptop bag will keep all your belongings organized with room to spare and, most importantly, protect your laptop from damage. But if you are anything like me browsing around for a functional women's laptop bag that doesn't look like a laptop bag, you will know it is not as easy as it sounds.
For modern powerhouse working women, a laptop bag is more than a transit station for storing your laptop. It should also look professional for work, roomy enough to stuff your gym attire and lunch box, and versatile and stylish enough so that you will not feel embarrassed carrying it from your office to a dinner reservation.
With that in mind, we have rounded up the best laptop handbags for women that never feel like a regretful purchase.
1. Le Pliage Green Shoulder Bag
$155 AT LONGCHAMP
The Pliage Green line is socially-responsible for an everyday look that respects natural resources. Made from recycled polyamide canvas with coating inside, this laptop tote bag is environmentally-friendly while easy to hold everything from documents to a laptop.
2. Water Resistant Canvas Women's Work Tote Bag
Thoughtful interior pockets are crucial. The leather laptop shoulder bag from Bosidu will surprise you. It has four inner compartments that fit bulkier items and four small pockets to keep small things handy. Two long handles allow you to wear it comfortably on your shoulder.
3. Bayswater Tote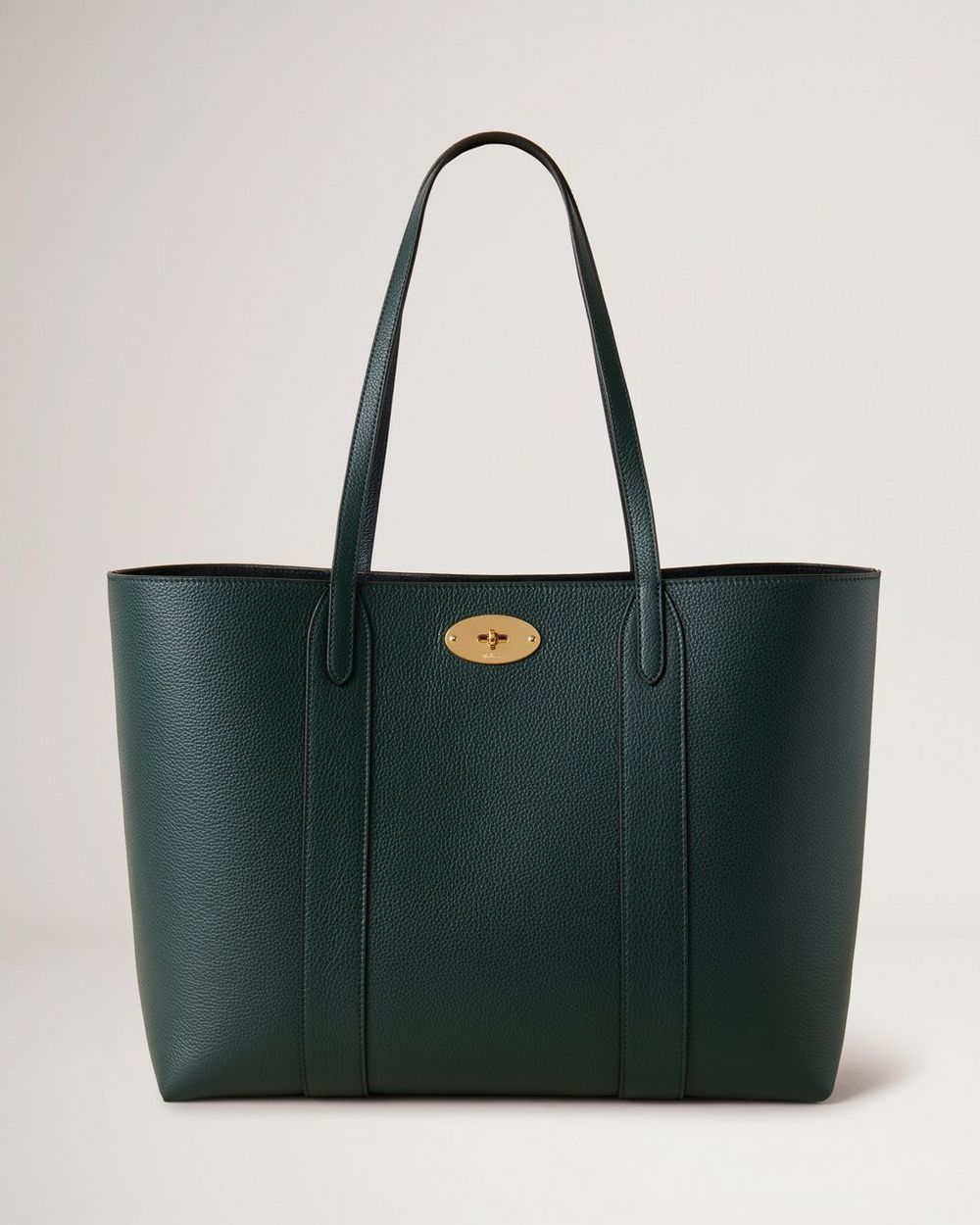 $900 AT MULBERRY
If you need your work bag to be fashionable for a date night, go for this personalized work bag from Mulberry. It features a capacious single compartment closed with an iconic Postman's Lock hardware to keep everything safe while easy to find things on the go.
4. Upcycled Woven Tote
$595 AT MANSUR GAVRIEL
This carryall tote bag has the perfect amount of functionality. We adore the gorgeous color combinations and archived leather trimmings that are delicately hand-woven. It can fit up to a 14-inch laptop. Its elegant design and eye-catching color combos ensure it will never go out of style.
5. Multi-pocket Waterproof USB Charging Port School Travel Backpack
If you'd rather carry everything on your back, this women's backpack laptop bag from Bosidu is always a comfortable option. It has plenty of zipped compartments and pockets including a laptop compartment inside to keep you organized. If you have tons of stuff to haul on every day, you should never miss this backpack. Bonus! It has a USB charging port, so you don't have to worry about your phone dying at any time.
6. Personalized Leather Messenger for Women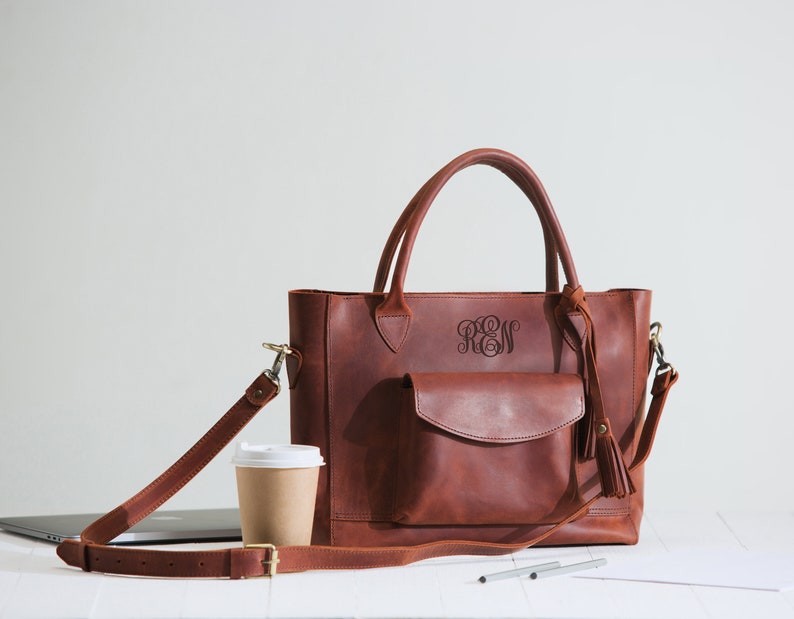 $85.50 AT ETSY
We appreciate the exquisite craftsmanship, decent size, and thoughtful designs of this women's leather computer messenger bag. It comes with two sturdy handles and an adjustable shoulder strap, making this bag commute-friendly and easy to use. The genuine, authentic leather is high-quality. We are sure it is a worthwhile investment that will stay with you for years to come.