Although backpacks still remind some of us of middle school or campus life, we found they are one of the best ways to transport many essential elements like a laptop, lunch box, book for the commute, water bottles, and any other items you would need at the office, school, or travel. And the best part? Not only do backpacks help us load all the stuff we need to get through the day, but they balance the weight on two shoulders instead of one, making us feel comfortable to wear it all day and don't hurt our bodies at all.
A good backpack should offer built-in organization, fit what you need, and not strain your back and shoulders. With that in mind, we have rounded up some great options for you. Wherever you are headed, these modern-style bag backpacks have you covered!
1. Multi-Pocket Backpack Casual Daypack Laptop Backpack Bookbag for Women Student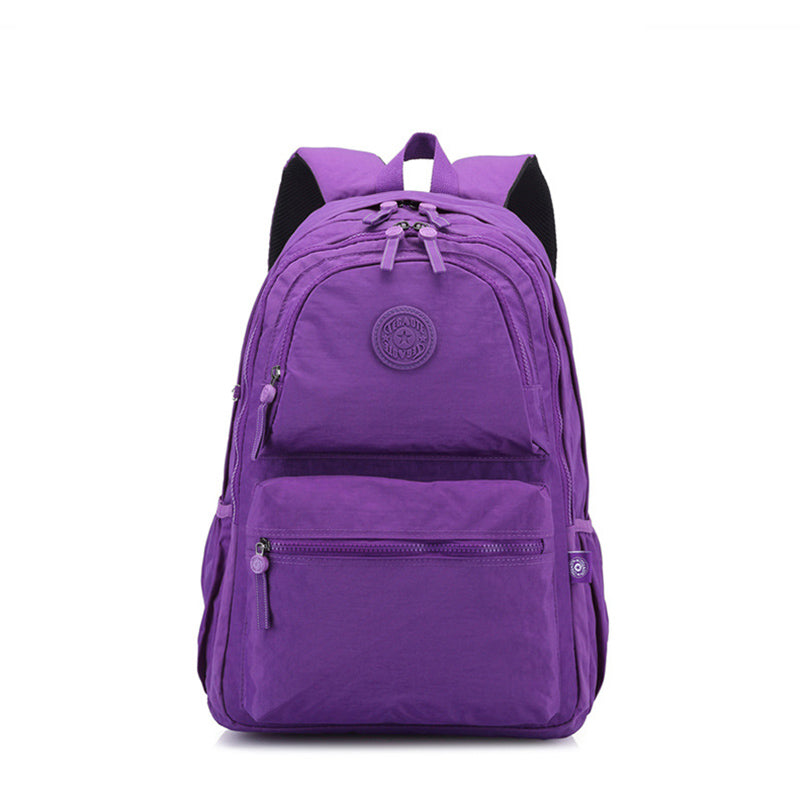 Laptops and tablets are getting slimmer and lighter, so they become our go-everywhere item for daily routine or business travel. If you can't part from your laptop, you should consider a backpack that is specifically designed to carry valuable techs, just like this backpack laptop bag from Bosidu. It provides two different-sized main compartments to hold your daily essentials, including a padded sleeve for your laptop. And two smaller zip pockets to accommodate accessories like chargers, batteries, and fidget spinners. Also, two side pockets for water bottles or umbrellas are super handy.
2. The Campaign Briefpack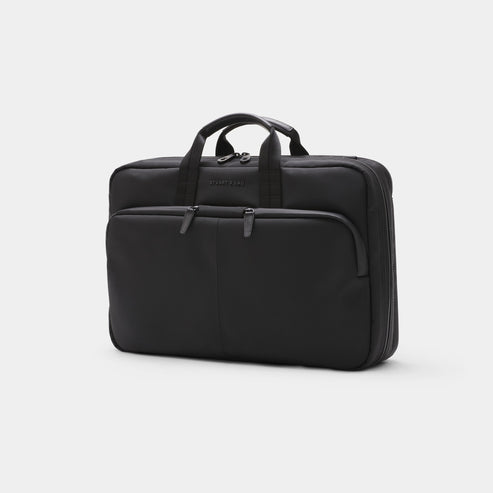 $295 AT STUART AND LAU
This tote backpack bag combines the best of briefcases and backpacks all in one. It has two shorter handles, hidden backpack straps, and a long removable strap, making this 3-way backpack handbag convert seamlessly from a briefcase to a backpack to a crossbody messenger bag. It features a clever clamshell design that makes packing and organizing a breeze, a dual impact-resistance foam padding section for a laptop up to 16 inches, and weatherproof front pockets to keep items dry. In addition, its thoughtful designs (like a luggage sleeve and magnetic key ring) make this bag a versatile solution for almost every occasion.
3. The Roll Top
$123.25 AT STUBBLE AND CO
Designed with travelers who love adventure activities like trekking, hiking, and cycling in mind, this men's backpack travel bag from Stubble & Co has an outdoorsy look with practical benefits: sealed seams, water-resistant zips, and considered compartments for all your daily essentials. Made from robust materials, this backpack is lightweight, comfortable to carry, and can last for a very long time. So why choose between function and style when you can have both? This travel backpack is your ultimate option in any travel or outdoor scenario.
4. Outbreaker Backpack 35L
$299 AT TORTUGA
Perfect size to fit in the overhead bin for international air travel, it is an ideal one-bag travel backpack that offers superior quality and comes with plenty of spacious compartments and pockets. Despite the pockets galore, everything is well divided. Its lockable zippers, thick foam-padded shoulder straps, and wide hip belt give you comfort and security when you are on the go.