Tote bags are one of the fashion pieces that every woman can not live without. Generally featuring sturdy top handles to fit over the shoulder and roomy storage to store your on-the-go beauty products, lunch box, and maybe a change of clothes for the daily workout. Whether you are on a mission to the local farmers market to get three bunches of celery or heading to a day at the office or a coffee shop, a tote bag is an ideal choice that won't let you down.
Whatever your style, a tote bag can always make you look good, but the right one can be hard to find. From exquisite leather, and light nylon, to sturdy canvas, fabric choices are limitless. So when making your pick, consider its function and on what occasion you might be using it. Soft handles and light materials go easy on the arms. Organizational pockets help you sort your things in order. Also, look for versatility. Some features like adjustable straps and hidden pockets for little extras are the bonus that can make the bag do double duties.
Now, if you want a comprehensive list, keep scrolling for the best tote bag organizers for women.
Mini Maestra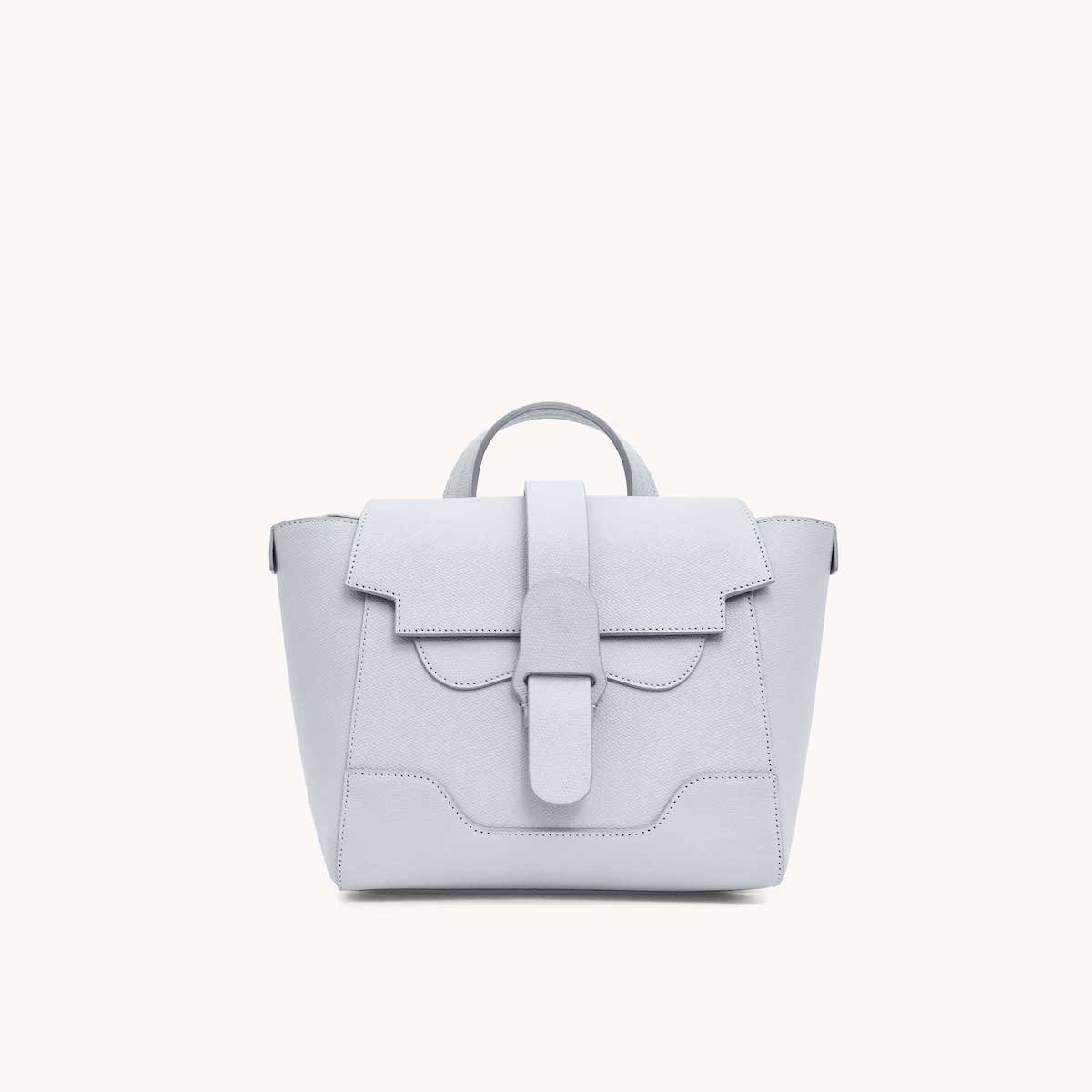 $695 AT SENREVE
Want to buy multiple bags with one? Senreve's personalized organizer tote bag with pockets is what you think. Made in Italy, the bag features a drop handle and adjustable, convertible straps, which allow the bag to be worn as a backpack, crossbody, satchel, or tote. Who can say no to such a gorgeous, practical bag?
Large Capacity Tote Handbag for Women Multi-Pocket Casual Sport Shoulder Bag

Bosidu's large tote shoulder bag is a never-fail option that you will keep in your wardrobe for years to come. With eleven pockets to help you organize, this tote bag is a storage machine for all your daily necessities and more. Its materials are waterproof and scratch-resistant and can withstand abuse and everyday use. You'll thank it for its good quality.
Belmont Structured Tote
$250 AT LEATHEROLOGY
The minimalist silhouette of this leather tote bag oozes time-honored confidence, while the Italian leather makes it look elegant. The open area is easy to throw things in and grab things out. And a removable leather wristlet helps you quickly access small items like keys, lipsticks, and pens. We love the red oxblood and natural combo and are sure it'll add some glamour to you.
Medium Dior Book Tote
$3,350 AT DIOR
The Dior Book Tote has become a staple of the Dior aesthetic. This leather laptop tote bag provides ample room for packing, which can fit a 16-inch laptop. The sophisticated black calfskin style exudes chic confidence and is made for powerhouse working women. Who doesn't want to walk into the office stylishly equipped for any scenario?
Never Still Tote Medium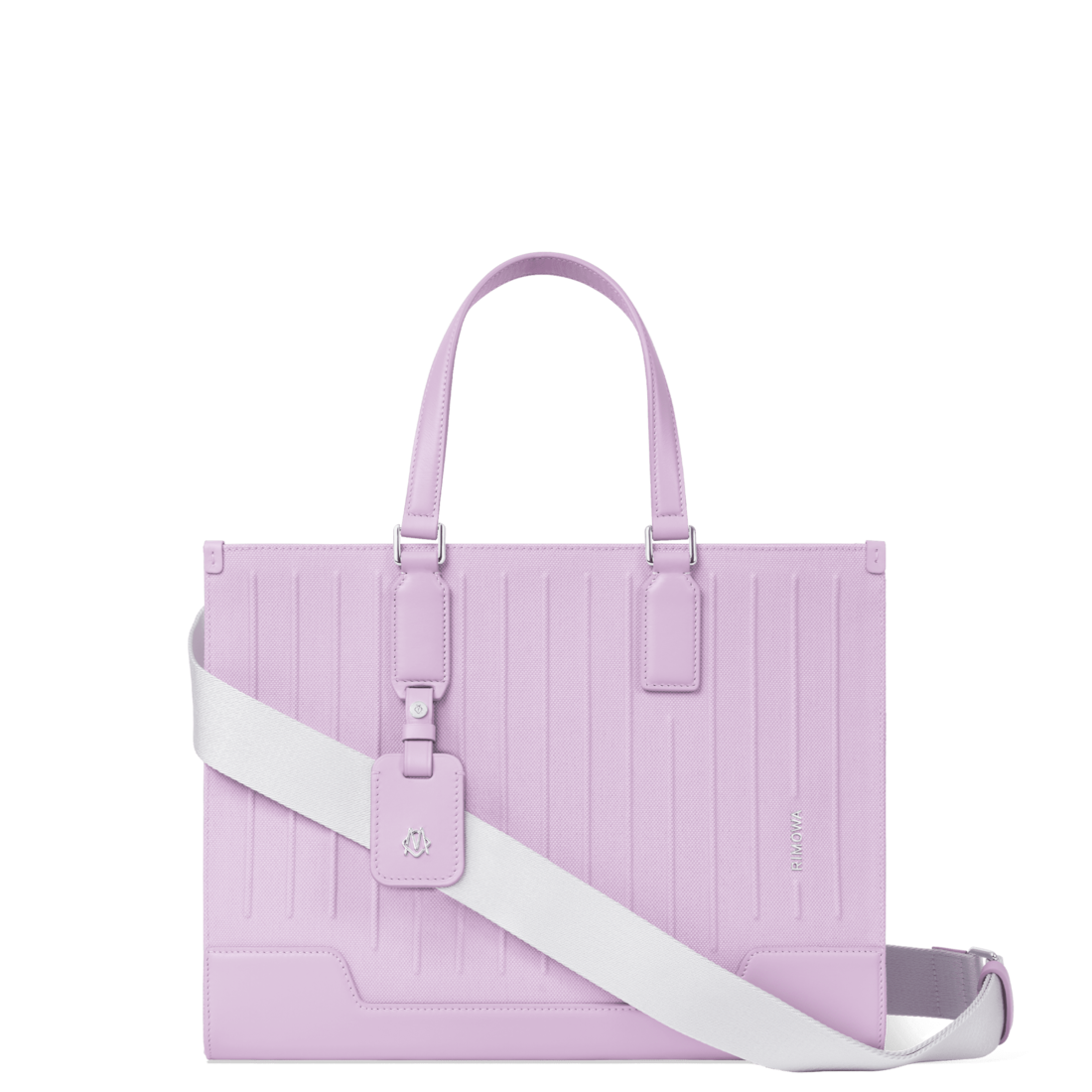 $1,275 AT RIMOWA
Are you sick of black and want something unique? Try this purple tote bag from Rimowa. The beautiful lavande purple will surely gain you lots of compliments from others. The leather handles and removable strap offer more carry options. It amps up its travel style cool factor with a back trolley sleeve and a removable address tag.