As the protection of the environment and dealing with urgent environmental issues are increasingly vocal, we should be more aware of climate change, sustainability, and our consumption levels. One's power is limited, but if everyone commits to making daily changes, things will be different. And that is why you need eco-friendly and reusable shopping bags that do not look ugly to help you run errands or get your food home in one piece.
Luckily, there are plenty of options available on the market. Below we have pulled together a list of the most stylish, durable, and versatile tote bags. Keep reading to check them all out and snag the one you can't wait to take everywhere.
1. Standard Baggu
$14 AT BAGGU
Made from recycled ripstop nylon, this shoulder shopping bag from Baggu is sturdy, machine-washable, and spacious. It can hold a worth of stuff up to 50lbs without the fear of the dreaded breakage. Its fun printing is super understated but still looks chic for not just grocery runs. With the price under $20, this is an unbeatable option.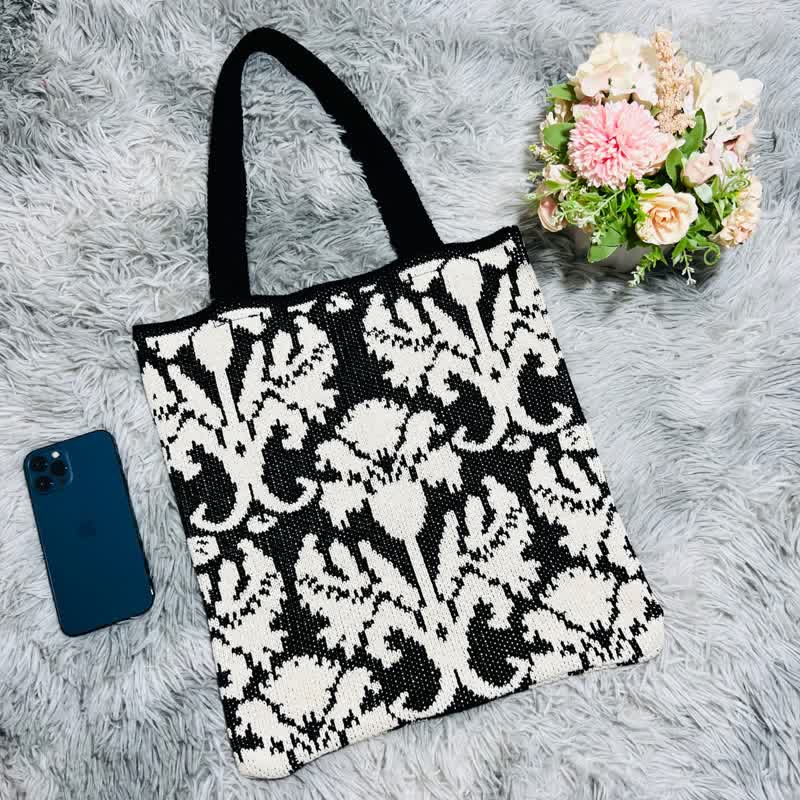 Available in four gorgeous colors, this medium tote handbag has a large compartment with a zip closure to ensure everything inside the bag is safe when you are out. It comes in handy when you have to grab and go and can pack down small as a backup bag for travel. We love its floral printing that isn't flashy.
3. Upload Your Own Design Reusable Shopping Bag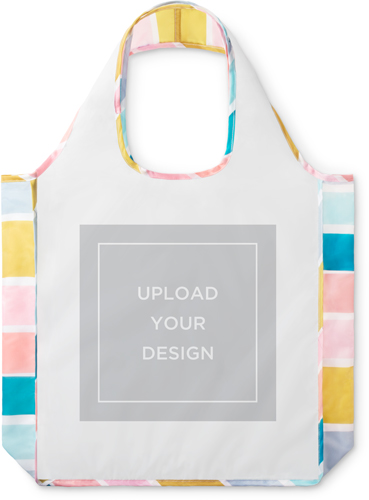 $11.99 AT SHUTTERFLY
What could be more pleasurable than carrying a bag that has your own favorite photo on it? This lightweight tote bag allows you to customize your bag by uploading a digital photo and having it printed directly on it. The water-resistant polyester will protect your items safe and dry and ensure the bag can last for a very long time.
4. Lotus Trolley Bag - Original Colors
$49.99 AT LOTUS SUSTAINABLES
Designed to make shopping faster and easier than ever, this set of four heavy-duty trolley bags for grocery shopping is a game changer. This set has four roomy totes with removable support rods for standard shopping cart use. An insulated cooler bag is made to keep your ice cream, cheese, and milk cold when shopping. The mold-resistant mesh bottoms keep your food from the growth of molds.
5. NZ Home Insulated Grocery Bag
$21.99 AT AMAZON
Available in seven different sizes and colors, this grocery shopping carryall tote bag is easy to stow in the trunk of your car and take into the market as needed. It comes in great handy if you are shopping for frozen foods, thanks to the soft coolers. It also has multiple twin handles that enable you to choose the easiest position for carrying.
6. 35 L Insulated Tote
$74.95 AT HYDRO FLASK
From impromptu market runs to joy rides and picnics, this large tote shoulder bag has got you covered! Its insulation can keep food chilled for more than 4 hours. We appreciate the waterproof coated fabric with a fully lined interior that can keep things clean by guarding against unforeseen spills and accidents. The perfect size, modern designs, and minimalist look make this bag an ideal option for weekend outings or grocery runs.