A great weekend bag is like a much smaller version of a carry-on suitcase. It is perfect for carrying your toiletries, clothes, and all essentials you need to be prepared for the trip in the most space-sufficient, easy-to-find way possible.
With quick trips becoming popular, it is time to replace your existing travel bag and upgrade your travel experience. Read on for five duffels and weekend bags for every budget and different carrying needs.
1. Caraa Nimbus Weekender Bag
$248 AT J.CREW
The J.Crew's large weekender bag has a minimalist-looking on the outside and a particularly waterproof interior that can keep your items safe and dry. It offers some great features that make this bag an ideal companion for any getaway — built-in phone and battery pockets to keep your smartphone in place and stay powered up on the go; mesh pockets help you find essentials with just a glance; a padded laptop sleeve accommodates devices up to 15 inches; let alone the spacious compartment for holding all your travel supplies.
2. Weekender Travel Bag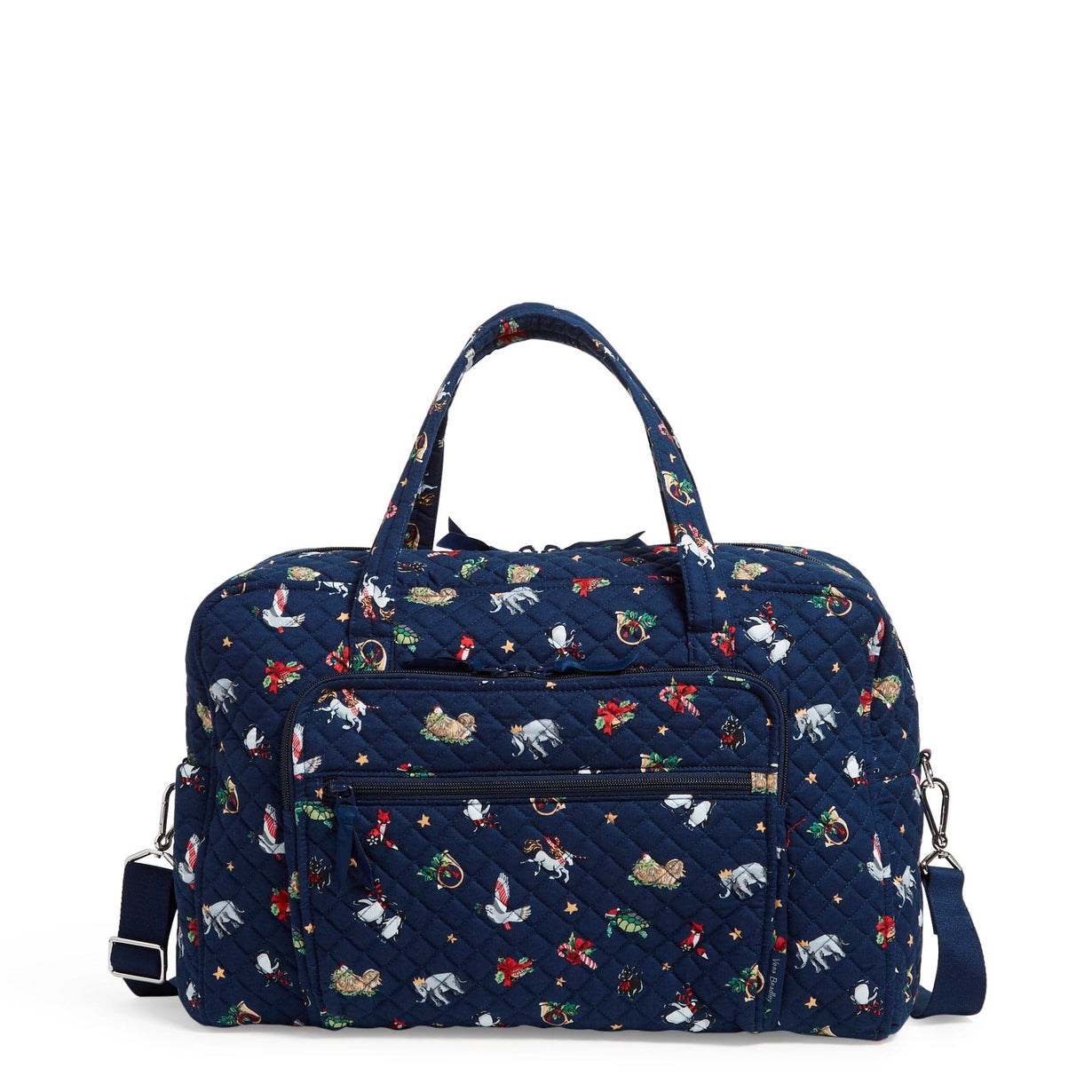 $94.50 AT VERA BRADLEY
If you are planning a vacation for Christmas, nothing spells festival like this packable weekender travel bag. There are a variety of patterns to choose from, but we think the Snow Globe Motifs give a little holiday vibe. It is made from 100% recycled cotton, the bag is soft, vibrant, and bound to last for years. Thoughtful elements like a removable strap, a trolley sleeve, and the perfect size that is carry-on compliant make this weekender bag a perfect option for savvy travelers. Plus, a nice mix of exterior and interior organizational pockets keep you from messes.
3. Waterproof New Large-Capacity Canvas Travel Duffel Bag for Women( Black Pot)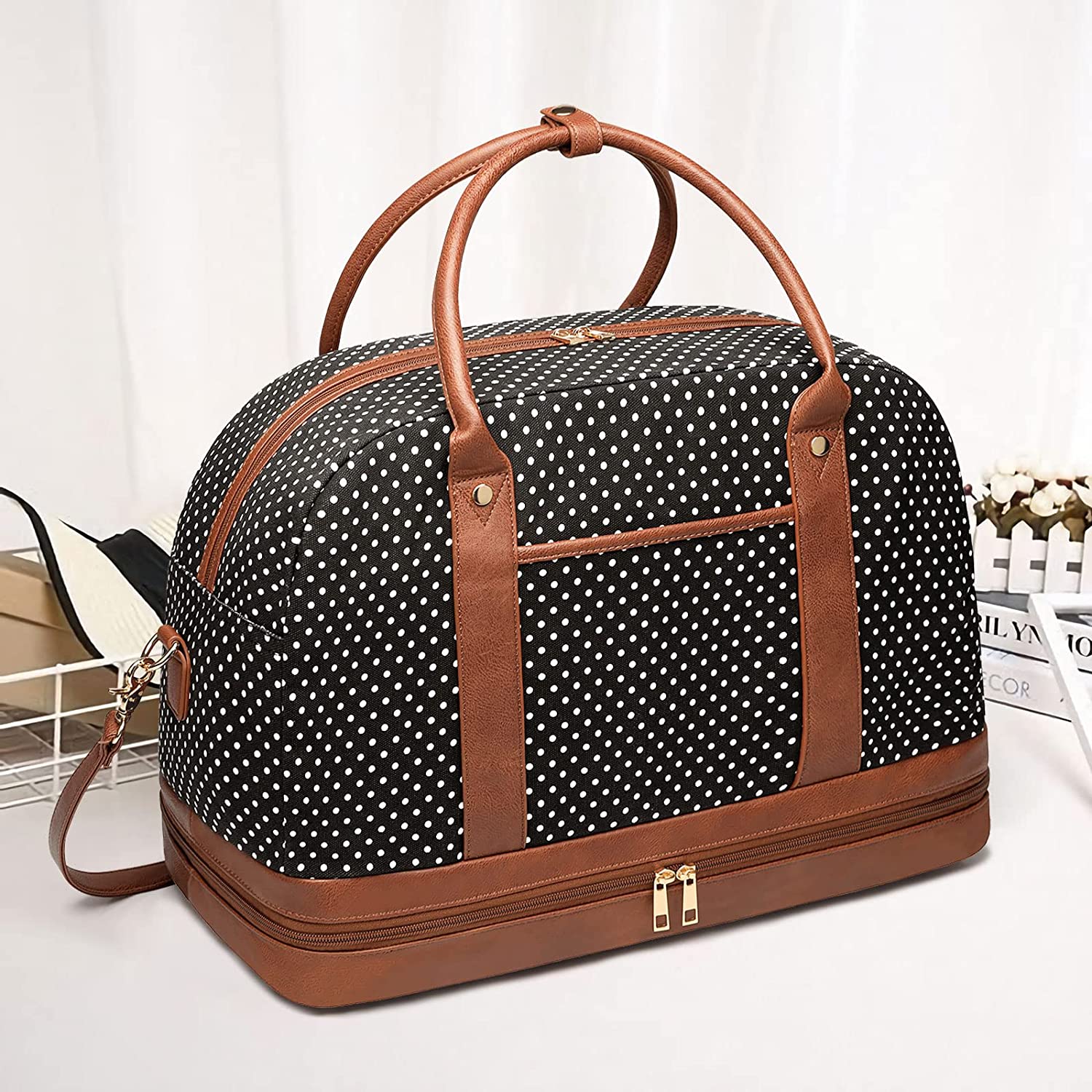 This carry-on duffel bag is a perfect choice if you want to bring more than two pairs of shoes to pair with different outfits when traveling. It is comfortable, sturdy, and durable, and comes with a special place at the bottom for your footwear. The main compartment is incredibly roomy enough to fit a change of clothes, your tablet, Bosidu's small travel cosmetic bag, and more without weighing you down. In addition, you have the option to carry it via the top handles or the removable, adjustable shoulder strap.
4. The Maritime Travel Duffel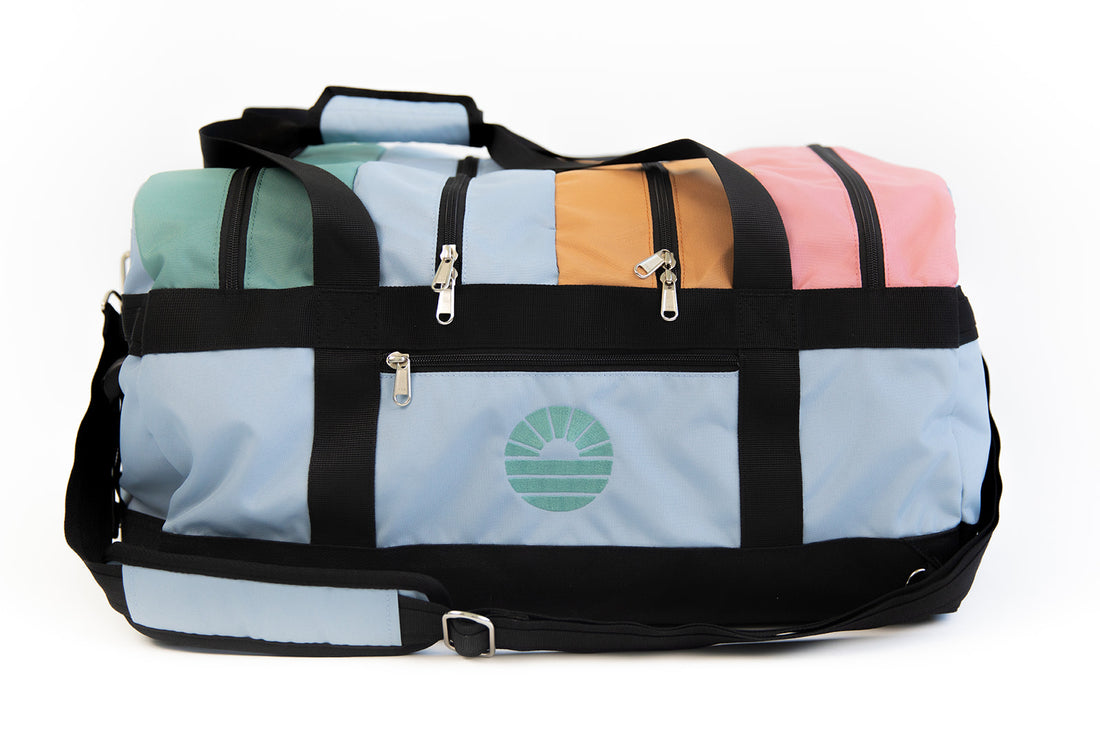 $229 AT TOBIQ
Tobiq's giant duffel bag is a storage machine! It holds a 60-liter storage capacity with tons of room for even the most serious of overpackers. It is divided into four separate compartments to keep your stuff organized and separated. And the best part? It has backpack straps hidden in a zipper pouch, so you can haul your gear hands-free when needed.
5. 40L Lightweight, Water Resistant Weekender Overnight Sport Duffel Bags(Black)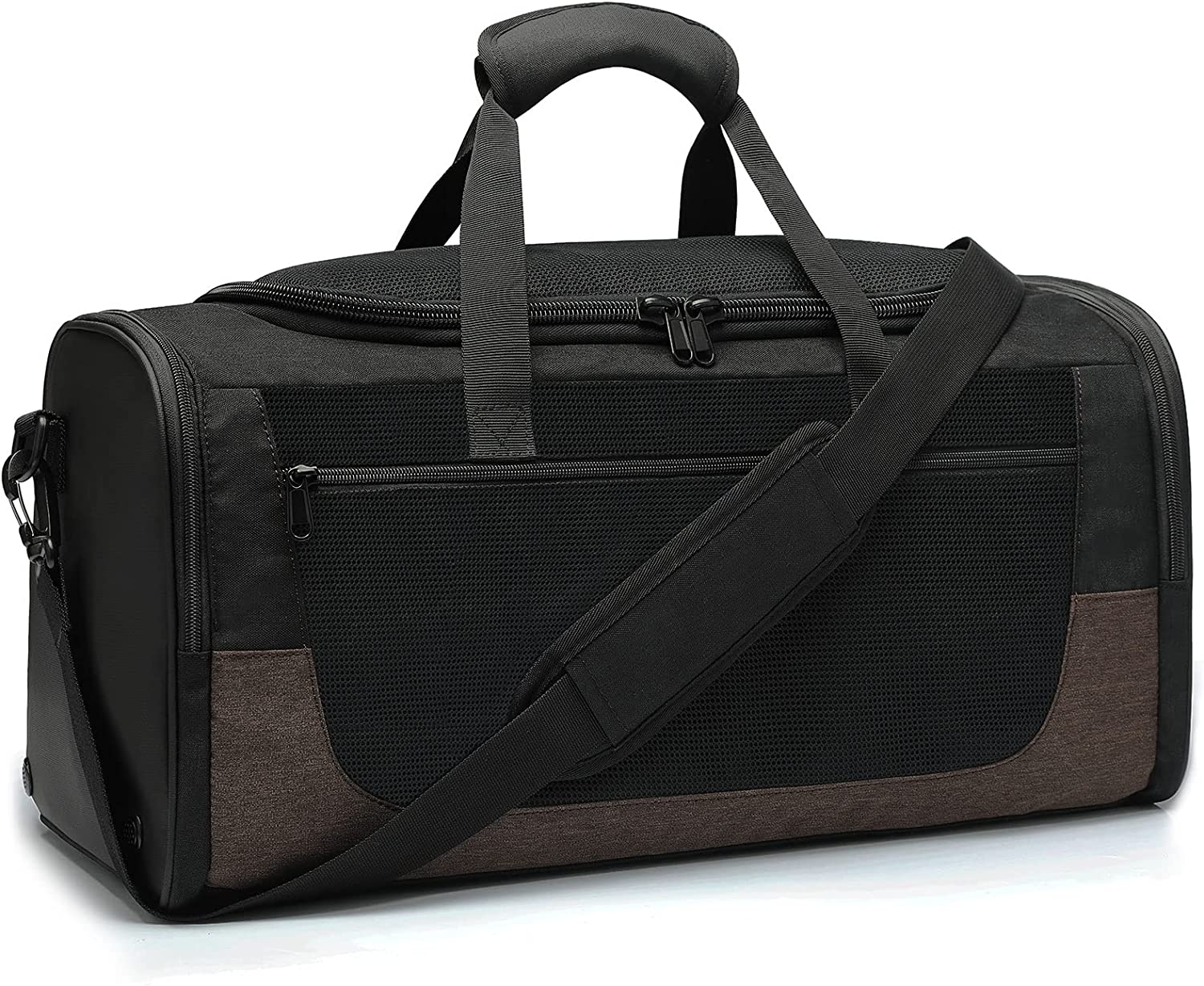 When your trip involves adventure activities like trekking and hiking, carrying a lightweight, large sports duffel bag makes complete sense. This lightweight, well-organized bag fits a week's worth of travel supplies into a compact package. But when you fill it up, it is not too cumbersome to lug around. Its high-quality polyester fabric not only makes the bag lightweight but also waterproof and tear-resistant.