The more we travel the easier it becomes to pack lightly. Even though selecting what you take with comes easily, some ladies still struggle with a amount of toiletries and beauty products that have to take with and the limited space of their wash bags. One way to deal with this is to always bring a folding wash bag, which can help you to organize all your travel stuffs very well. Another way is to save space, try and select multi-use products or items.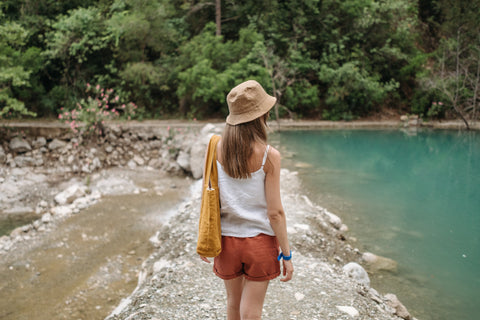 Then there is a question might cross your mind: 
What's the folding wash bag?
A toiletry bag (also called a toiletry kit, ditty bag, dopp kit, bathroom kit, sponge bag, toilet bag, toilet kit, toilet article kit, body hygiene kit, travel kit, wash bag, shaving kit, or wet pack) is a portable container—usually a pouch with a drawstring or zippered closure—that holds body hygiene and toiletry.
A wash bag is also a small waterproof bag used for carrying your toothbrush, facecloth, soap and other toiletries(as to girls, also for beauty products) when you are travelling. I travel a lot so I have a ready-packed washbag and just put it in the my suitcase.
Besides, the wash bag is not only an essential component of luggage, also the necessaries when you use the bathroom. When you are travelling you need to be able to access items that you use in the bathroom with ease. A wash bag enables you to store bathroom items separately and securely and to pack and unpack a small bag rather than your entire bag or suitcase.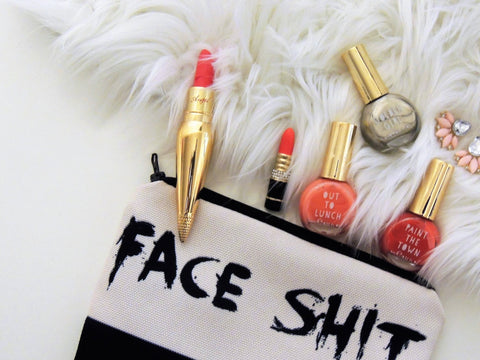 How big should a toiletry bag be?
There are all kinds of size and design of toiletry bag from different manufacturers in the market. So you can choose the size of your wash bag according to the toiletries and beauty products  that you have to take during your trip.
Travel tip: Current TSA regulations allow liquids, aerosols, gels, creams and pastes that are under 3.4 oz. And 100 ml to be carried through TSA security checkpoints. These items must be packed in 1 quart-sized, zip-top bag and each passenger is limited to 1 bag.
Keep reading and find out your favourite folding wash bags.
New Ladies Fashion Canvas Handbag
Women's Casual Waterproof Toiletry Bag
Large Capacity Cosmetic Travel Toiletry Organizer for Women
Women's Multi-functional Waterproof Canvas Toiletry Bag
Waterproof Fashionable Striped Travel Toiletry Bag for women