Nowadays, it goes without saying, putting on wonderful makeup is a necessary thing most women must do before going out. Since then, cosmetics are also a necessity for most women at home or on travel (business trips). And the biggest helper that can help them to organize cosmetics and toiletries well is undoubtedly the female toiletry bag.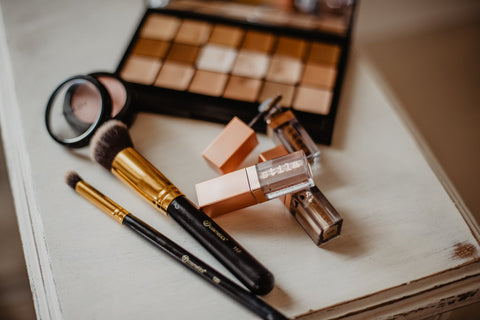 Why travel with a female toiletry bag so important?
The simple explanation can be summed up in one word: convenience.
Toiletry bags are oddly personal: Some of you need loads of outside pockets and inside different sizes, while others prefer to throw all your stuff in a simple pouch and call it a day. But as the ladies of The Home Edit would say, keeping your products organized is a system, no matter how you choose to do so.
Of course, the value of having a functional (and aesthetically pleasing) female toiletry bag is immeasurable—and yet, it's not always an easy feat to find the right one. Maybe you think that a good wash bag should have room for everything, including minis of your favorite hair and makeup products and potentially larger items like your makeup tools and brushes. It needs an abundance of pouches (if they're removable, even better), different sections to help you categorize your goods, and enough room to fit a 7-step skin routine while still being slim enough to fit in your "one personal item." Yes, it's a big ask, but they exist and once you find the right bag, it'll be one less thing to worry about on your vacation.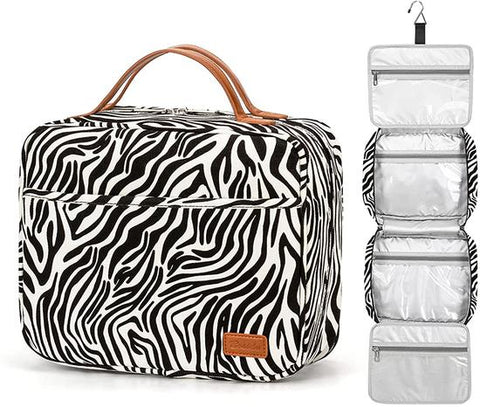 Where can you buy the best quality female toiletry bags?
1. Amazon offers a comprehensive range of products (including all kinds of wash bags) for its customers.  As well as in Europe and Asia, you can also use it.  The company offers transportation services up to the customer's location and has flexible payment options.
2. BOSIDU is one of most popular online stores which has a wide selection of fashion bags, especially for female toiletry bags. Its bag is not only aesthetically pleasing but also functional which is inspired by both travel and modern design. Its female toiletry bags are made to fit your lifestyle and to keep your essential beauty products organized and in place, so that can save you the chore of uprooting everything just to find your toothbrush or your lipsticks.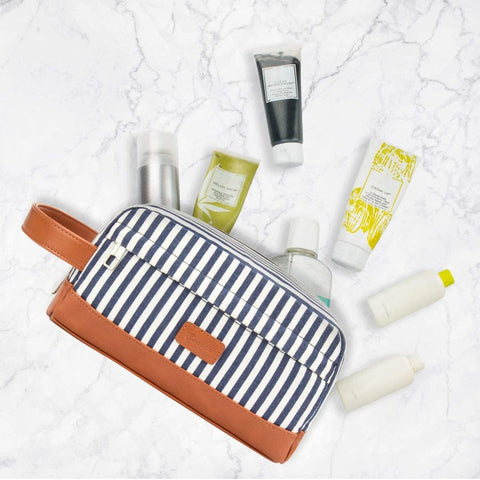 3. Oasis is another brand worth considering as its hand-printed toiletry bags are large enough to hold all your beauty essentials and make wonderful gifts too.Crafted from natural Egyptian cotton canvas, the Oasis bag features a silkscreen print inspired by Islamic tile art and is finished with a colourful pompom. Fully lined with waterproof material.