Nowadays, almost everyone possesses a computer laptop. But finding a bag that is both chic and laptop friendly requires much thought and research. It should offer optimum protection for your devices, and be fashionable enough to show your statement while walking into the office. Out of all the silhouettes on the market, we seem to always gravitate toward an efficient tote. Whether you are into a reliable computer travel bag for business trips, want a casual everyday tote bag for morning commutes, or require a versatile tote that transitions to a convenient backpack, we have narrowed down five great and trusty options.
1. The Market Tote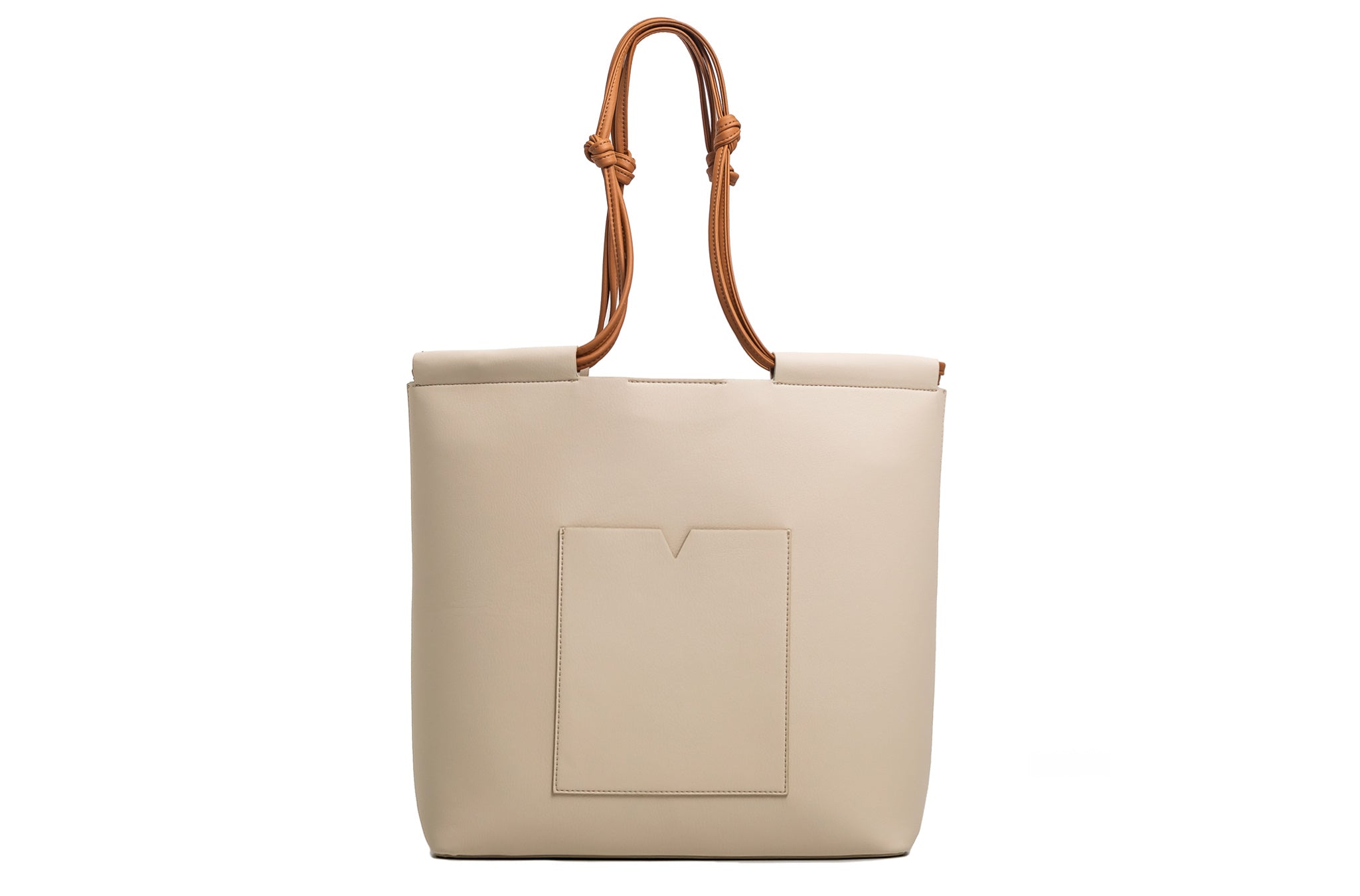 $295 AT VON HOLZHAUSEN
Crafted from plant materials and recycled plastic water bottles, this vegan leather computer bag has a minimalist, clean shape. It comes with an ample compartment with invisible magnetic closure, which can fit laptops up to 15 inches. A handy outside pocket for your oft-used items to keep your cell phone, keys, and pens within arm's reach. If you are an animal lover but want your bag to have a luxe calfskin feel, you should never miss this laptop tote bag from Von Holzhausen.
2. Large Capacity Water Resistant Canvas Work Laptop Tote Bags for Women
Designed with career women in mind, this functional women's laptop bag is a casual-chic signature piece that is perfect for daily wear. You can throw the bag over your shoulder for an easy, hands-free way to tote all your essentials. Unzip the bag, and you will find four roomy compartments, including two open compartments, one laptop compartment that holds laptops up to 15.6 inches, and one zipper compartment to keep your documents and files intact and safe.
3. Tote Large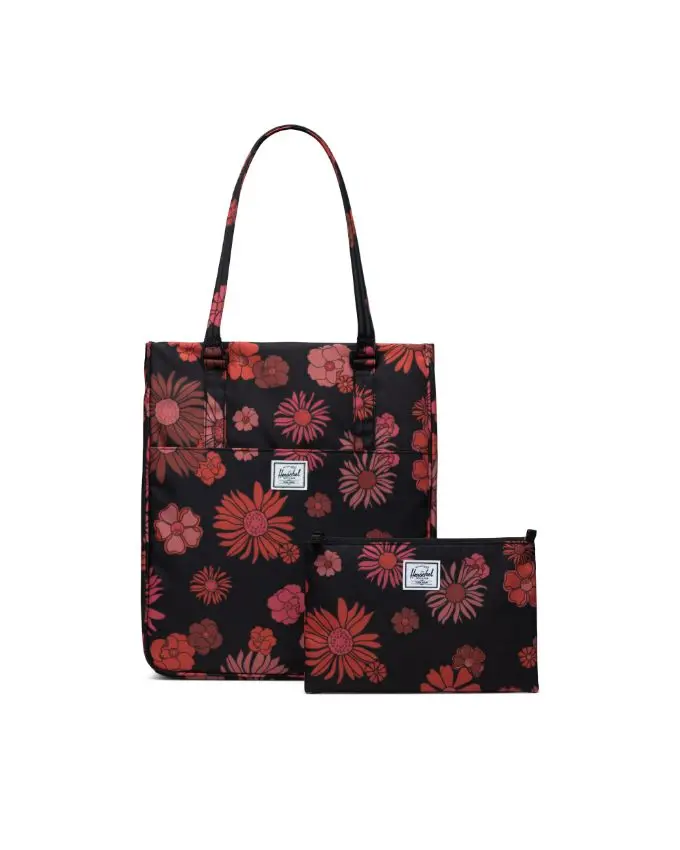 $125 AT HERSCHEL
This women's travel tote bag is great if your job requires you to go on frequent work trips. It has every function you would need for toting your work essentials, including a 13"/14" laptop sleeve, back trolley pass-through, key clip, and multiple interior pockets to keep accessories organized. It also has a detachable pouch with a stowaway crossbody strap, so you can use it to accommodate small items or wear it as a gorgeous compact crossbody bag for brunch.
4. Women Convertible Tote Daypack Laptop Backpack
$29.99 AT AMAZON
Say hello to this convertible tote bag for laptop that will take you everywhere. It has padded, adjustable shoulder straps that tuck away when being carried using the tote handles — just like buying two bags for the price of one. The water-resistant materials protect your belongings against weather and spills. And the rectangular opening provides easy access to whatever you want at the bottom. We also love the built-in USB charging port that allows you to charge your phone at any time when you are out.
5. Water-proof Large Canvas Work Tote Bags for Women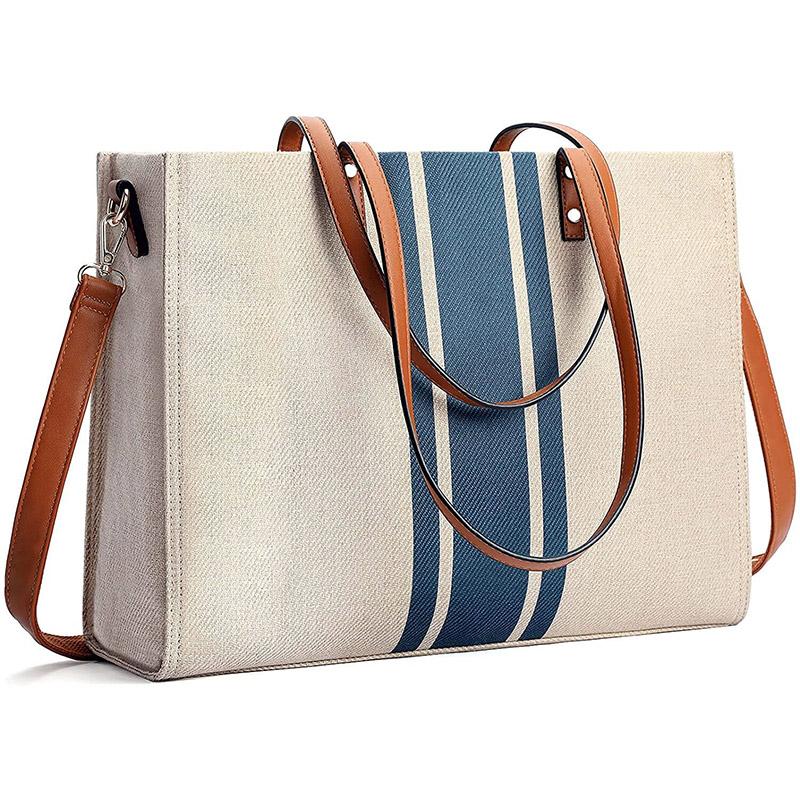 Bosidu Canvas Tote Bag for Women truly is the perfect combination of function and fashion. It is casual enough for daytime wear but professional for workdays without being the slightest bit boring, and just the right size for carrying a 15.6-inch laptop and other work necessities. The versatile everyday tote bag comes with comfortable handles and a detachable shoulder strap, so you can carry it either way.