A good messenger bag has compact storage to store all your working essentials, yet it is small enough that it won't hit your fellow commuters on a crowded train. And the best part? It is more casual than a briefcase tote bag and yet looks more professional than a backpack.
Features a rectangular shape with a long strap, a messenger bag allows you to wear it over the shoulder or across the body, which makes it commuter-friendly and convenient. And its perfect size is ideal for carrying your laptops and documents, making the messenger bag a good choice for students and corporate employees.
That is what makes a classic messenger bag one of the most popular unisex bag options for work.
The Pros and Cons of a Work Messenger Bag:
1. It ensures your stuff is organized and protected. Messenger bags usually come with a lot of compartments and pockets, which help you organize, save you from time and messes, and help you stay clean and spiffy.
2. It is easy to access your belongings. In some situations, like you want to write something down quickly, you will realize how convenient it is to keep your stuff within arm's reach. You don't have to take down your bag like a backpack every time to reach the pocket for anything, which is time-consuming.
3. It focuses on one shoulder. Unlike backpacks that sit comfortably on your shoulders and divide the weight evenly, messenger bags put all the weights on only one side, which sometimes can cause strain if you have heavy loads.
4. It is unstable. Since the shoulder strap is the key to keeping the bag in position, the bag will move around and slide off your shoulder if your bag doesn't have a good grip. That will be awkward and annoying when you are rushing to the office or class, catching a flight, or carrying gear out in the field.
The Best Stylish Messenger Bags for Everywhere You're Heading:
New Canvas Casual Vintage Messenger Bag
Size: 15 × 4.7 × 11.9 inches | Material: Canvas
Bosidu's old school messenger bag has a vintage out-looking, making it fit a wide range of occasions, whether you need it to be an essential tech carrier or a professional accessory for business meetings.
ChromeBuran III 24L Messenger Bag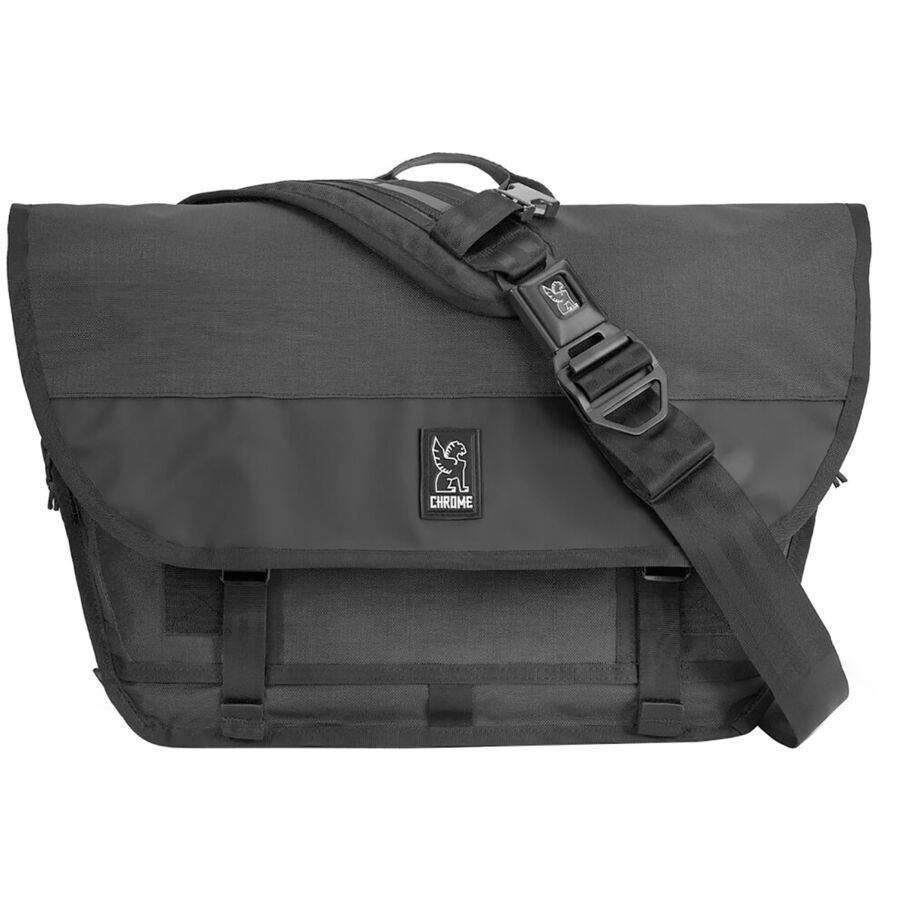 $160 AT BACKCOUNTRY
Size: 21.25 × 12.25 × 7 inches | Material: 1050D Nylon, 500D TPE Tarp
Want a professional messenger bag for transporting your tech? This black messenger bag with quick access to a laptop sleeve that fits a 17-inch MacBook Pro is your best option.
Men's Exclusive Full Grain Leather Messenger 17″ Laptop Briefcase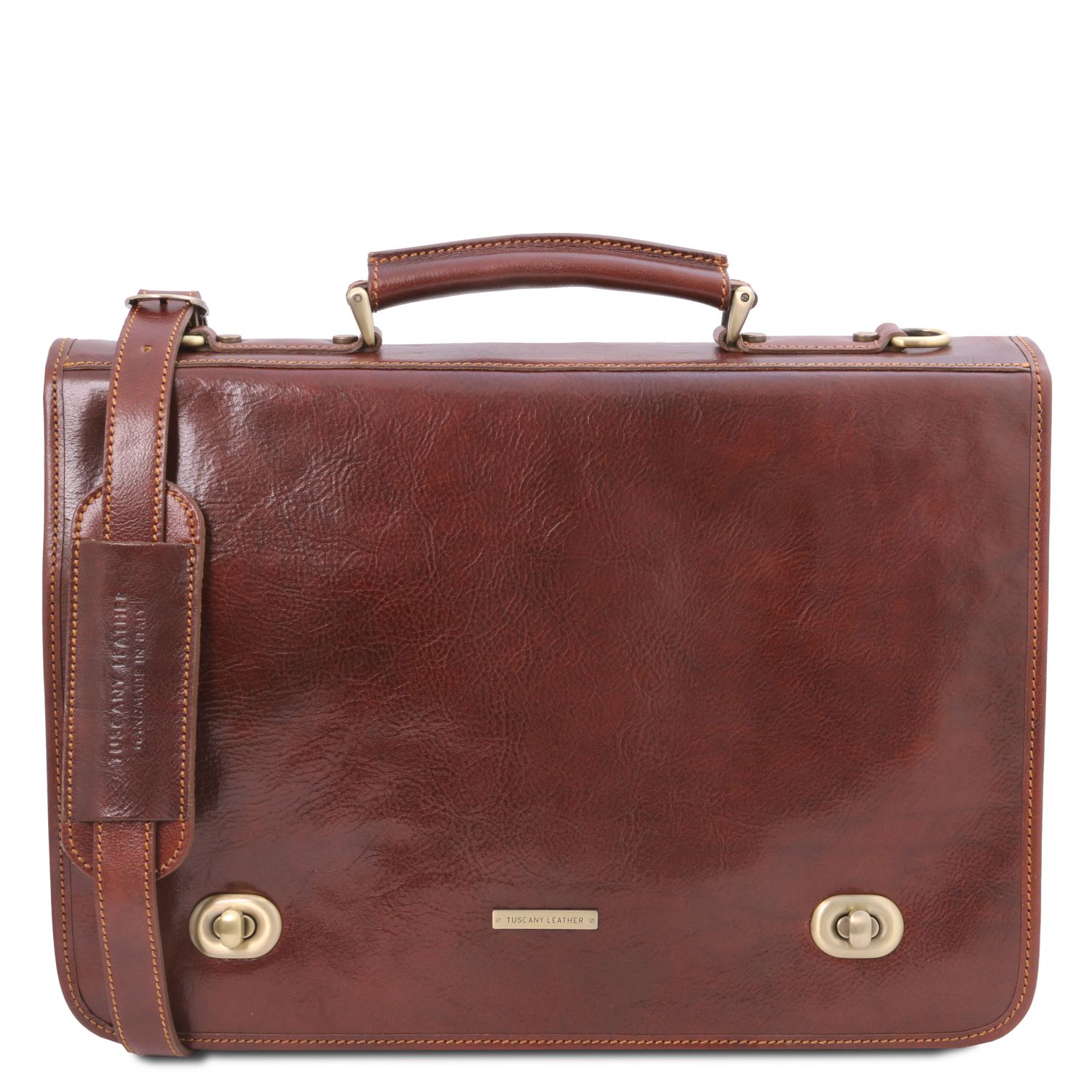 $416.9 AT DOMINI LEATHER
Size: 11.81 × 16.54 × 4.72 inches | Material: Full Grain Leather
A leather messenger bag will never go out of style. Choose a leather messenger bag instead of canvas and you'll get a perfect bag for urban settings, not too casual and not too formal.
MARTEL Vegan Messenger Bag - Canvas
$195 AT MATT & NAT
Size: 15 × 12 × 5.5 inches | Material: Canvas
It is an elegant messenger bag made from 100% recycled water bottles. The front flap with snap and velcro closure makes it easy to access items even on the move. The main compartment can fit a 13-inch laptop.