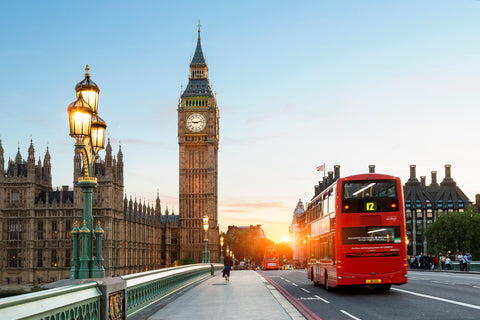 Some of you might don't like to take a big toiletry bag during traveling, because it is not that convenient to carry by hands.
I get it ! So today I will share with you 5 best small toiletry bags for purse.
1. The Faux Leather Cosmetics Case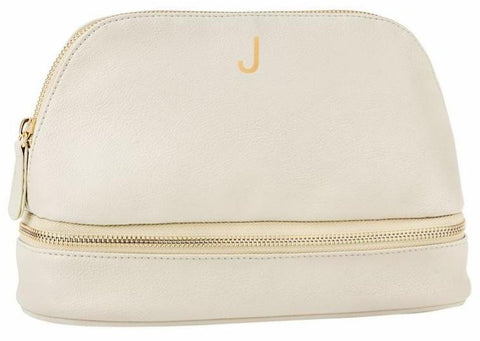 What makes the faux leather cosmetics case—with a separate zip compartment to keep everything organized—one of the best small toiletry bags for purse, is the option to monogram this cosmetic case with your initial for a simple personal touch. 
2. The Versatile Beauty Bag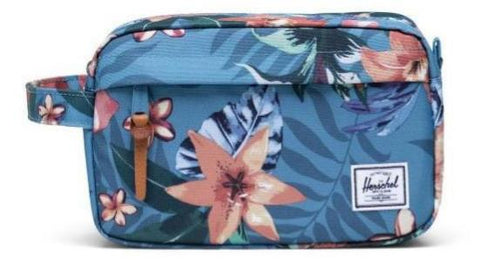 It's hard to know where to start with this versatile beauty bag. Should we effuse about its affordability? Its size is large enough to fit lipsticks, concealers, your brush collection, a palette or two. Or maybe the ultra-convenient handle? You can carry this bag with you all the time by the handle. Or its color? It's a good idea to store this functional kit at your work desk, because with a stunning, saturated floral print like this one, there's no need to hide it in the back of a drawer.
3. The Cosmetic Travel Toiletry Organizer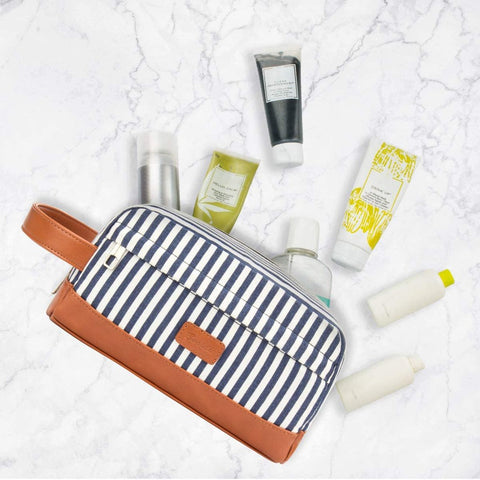 One pro of this cosmetic travel toiletry organizer is its premium zippers and waterproof materials: soft & padded stripe fabric, double zippers , every detail is delicately made, giving you a high-quality using experience. Apart from that, this bag also features waterproof design, you can also use this toiletry bag (small toiletry bags for purse) in the bathroom.
4. The Neoprene Toiletry Bag
This neoprene toiletry bag is another small toiletry bag for purse I am going to introduce to you. This trusted bag has a durable neoprene fabric, elastic loops to hold your products, a removable zip pouch, and more-than-enough room for makeup and toiletries.
5. The Multitasking Toiletry Bag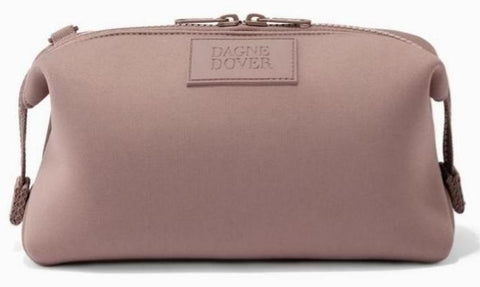 The last small toiletry bag for purse I would like to share with you is this multitasking toiletry bag which might just be the most durable of the bunch, with room for essentials like a razor, a full-sized fragrance bottle, or even your favorite hot tool. Plus, the high-tech, water-resistant fabric is both breathable and hand-washable, making it the perfect addition to your prone-to-clutter gym bag. In addition to an interior slip pocket with organization-friendly elastic loops, the self-cushioning kit also has has two fully removable mesh pouches with zip closures, so everything will be right where you need it post-workout.