Eco-friendly cotton toiletry bags are an eco essential when it comes to staying organised. Ideal for storing your favourite natural bathroom products and vegan makeup must haves they are easy to carry and can be stored within close reach when travelling.

What Are the Benefits of Cotton Toiletry Bags?
Cotton toiletry bags are much more sustainable, nice and practical. They are easy to wash and you can reuse them.

Why Are Cotton Toiletry Bags So Durable and Reusable?
The main advantage of cotton toiletry bags is the cotton fibers contained therein, which have relatively good moisture absorption. Under normal circumstances, cotton fibers can absorb moisture from the atmosphere around us, and the moisture content is 8% to 10%, which can ensure that our skin feels soft and comfortable when using cotton products, and there is no dry and stiff touch.

But there is also a disadvantage about cotton toiletry bag: It is easy to get wet.

Then is there any toiletry bag which is both waterproof and with the advantages of a cotton bag ? The answer is: yes !

Here is a list of toiletry bags which are both waterproof and with the advantages of cotton bags.
Waterproof Fashionable Striped Toiletry Bag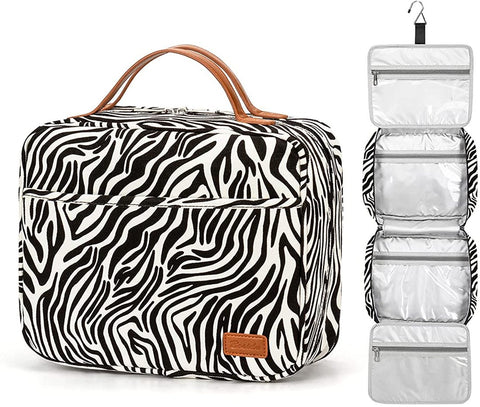 Small Casual Ladies Waterproof Canvas Toiletry Bag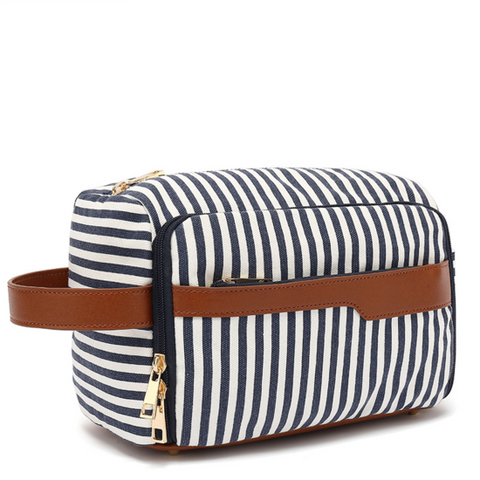 Women's Multi-Functional Waterproof Canvas Toiletry Bag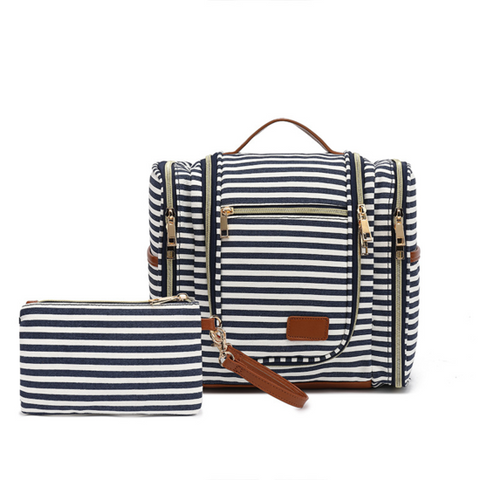 Women's Casual Waterproof Toiletry Bag