If you are a makeup or skincare lover, seeing all beauty essentials messed over a chaotic counter is probably the last thing you want to see. Whether you are short on bathroom storage space or going for a long holiday, your cosmetics deserve a place to rest, so you can keep all your precious beauty products handy whenever you need to apply makeup and help keep all essentials and brushes in place after use. But slimming down your cosmetic collection is not the best or the only option. Instead, consider investing in an efficient travel cosmetic bag organizer to keep all products organized and within reach. In this article, we have pulled together the five best makeup bags you can purchase online. Scroll down!
Fashion Women's Striped Toiletry Bag
For convenience, consider investing in a travel hanging makeup bag that allows you to hang it anywhere. This expandable cosmetic bag from Bosidu features multiple ample compartments and a tiny purse for extra storage. The two side pockets with elastic loop holders keep your makeup tools, toothbrushes, and hair care products separate from your precious palettes. The built-in hook and waterproof materials ensure everything is dry and handy when you use it in the bathroom.
Chatelet Air 2.0
$59.99 AT DELSEY
If you wear makeup daily, sometimes you need a midday touch-up after lunch. A purse size cosmetic bag that is small enough to stuff in your large tote shoulder bag is always convenient when you are out and about. It has four inner pockets and a back zipper pocket to store all your on-the-go beauty products and travel-size toiletries. We appreciate its thoughtful design that can provide effective odor control, making your product transportation free from smell and stinks.
Fillmore Vegan Diamond Travel Pouch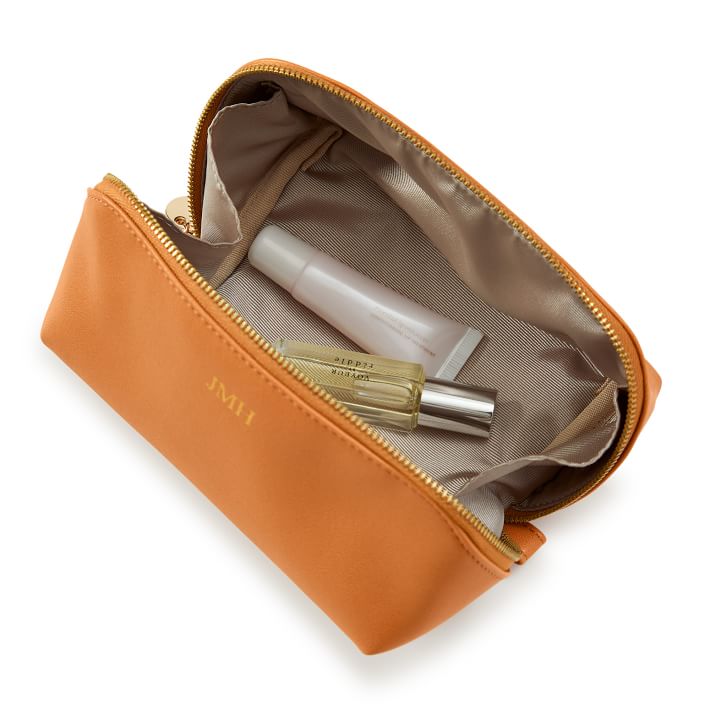 $49 AT MARK & GRAHAM
The Fillmore Collection is popular among users for its functional designs and stylish looks. This new addition is crafted from soft, water and sun-resistant, and durable vegan leather. The unique diamond-shaped design allows you to fully open the bag, which is easy for you to pack and unpack your toiletries and makeup. This small makeup bag works for anyone who only brings essentials.
Women's Casual Waterproof Toiletry Bag
This option is great for those travelers who are prone to overpack or use their full allowance. Two different-sized zipper compartments of this weekender makeup bag provide plenty of space for bulky toiletries and cosmetics. The padded handles make it comfortable to lug the bag around but do not hurt your hands. Or you can use the back trolley sleeve to slide it onto your suitcase to travel effortlessly.
Lands' End Travel Dopp Kit Toiletry Bag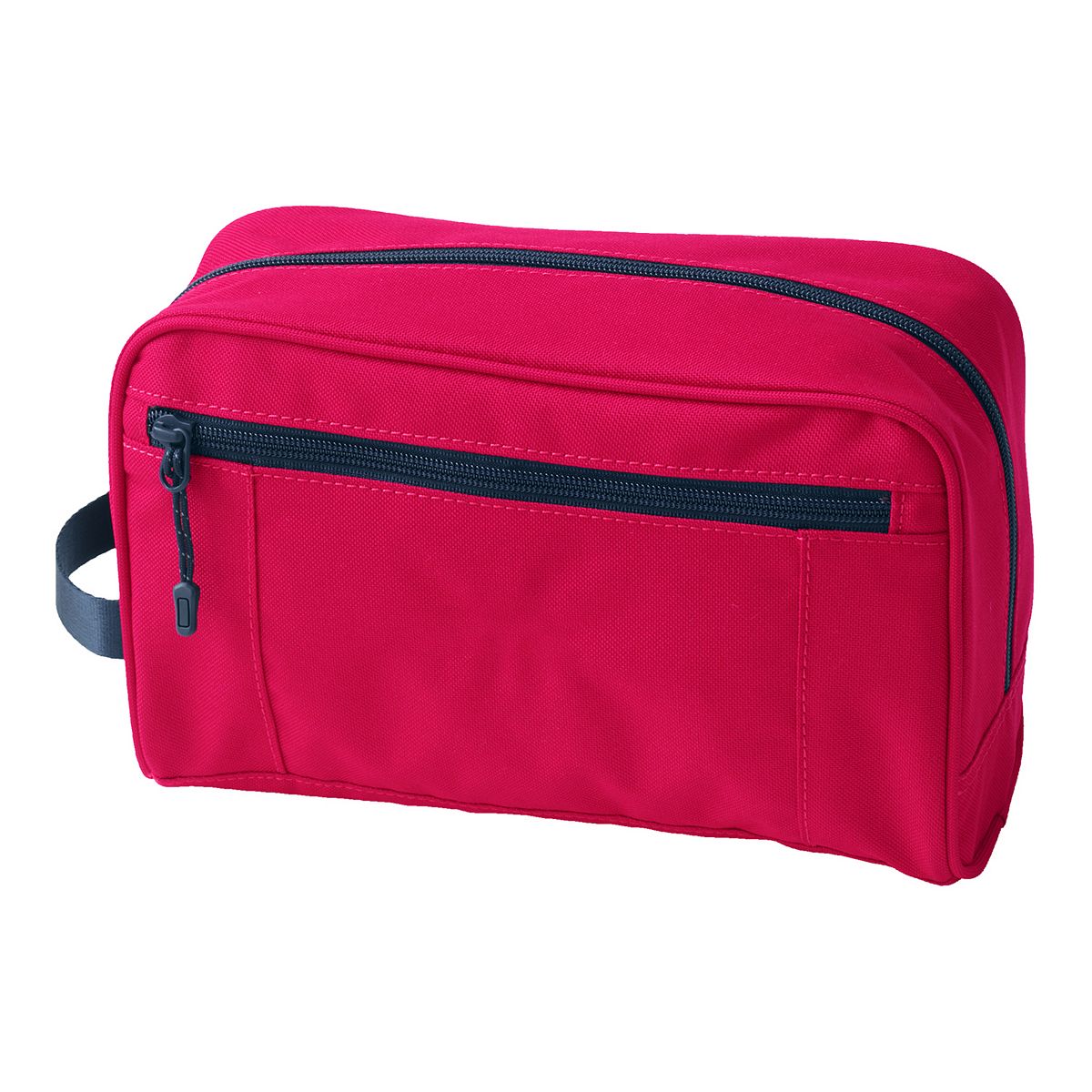 $29.95 AT KOHL'S
This portable cosmetic bag is deceptively roomy, with plenty of pockets for even the most serious of overpackers. It features a spacious main compartment with two interior pockets, an exterior zipper pocket, and a handle for easy carrying. Plus it is super lightweight, durable, and water-resistant thanks to the good-quality materials.