Whether you are in the market for a new bag that can go with every outfit or want something convenient to carry all your essentials and free up your hands, a crossbody bag is the perfect on-to-go accessory. Think about all the possibilities! You will have your hands available to check messages instead of one thumb, carrying another handbag, or sipping your lattes without fear of spilling. And the best part? There are so many crossbody bags that comes with top handles and shoulder straps, giving you more options to carry the bag according to your desired look.
Without further ado, keep scrolling to see what belongs in your handbag collection.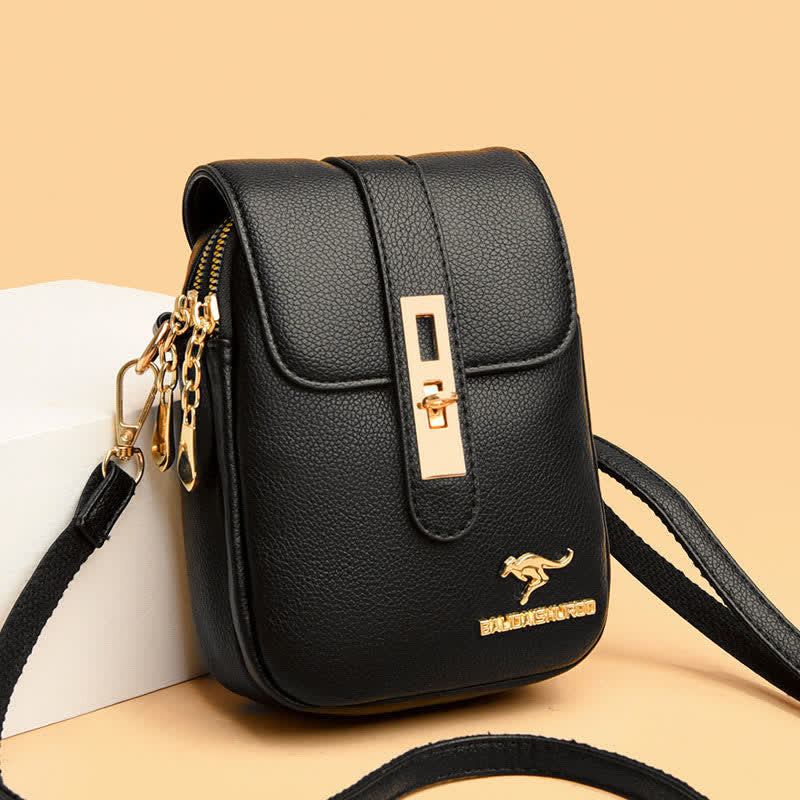 With two compact pockets, including a patch pocket inside, this small leather phone bag is not too big or too small and offers the right amount of room to store your everyday essentials. Plus, its price point makes it hard to beat. There are five stunning colors available, you can choose one to elevate your style or outfit.
2. The Morgan Raffia Bag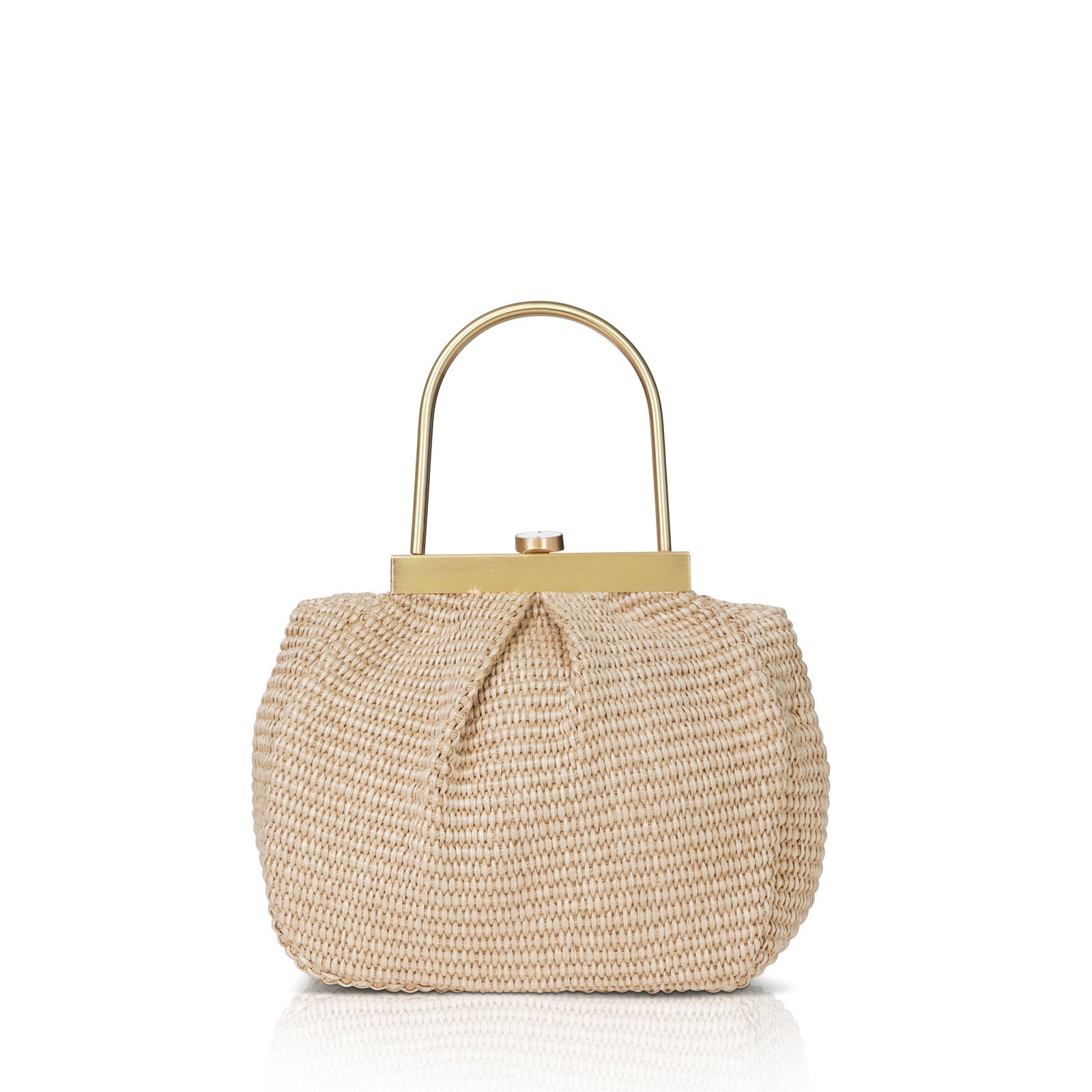 $295 AT MILANER
Handcrafted from natural raffia in Italy, the bag is given a single compartment with a rigid gold clasp closure to keep your belongings safe and sound while you are on the go. It is also equipped with a detachable chain strap, so you have the option to carry it via the gold handles or the shoulder strap.
3. Ina Mini Crossbody Nappa Ruched Azure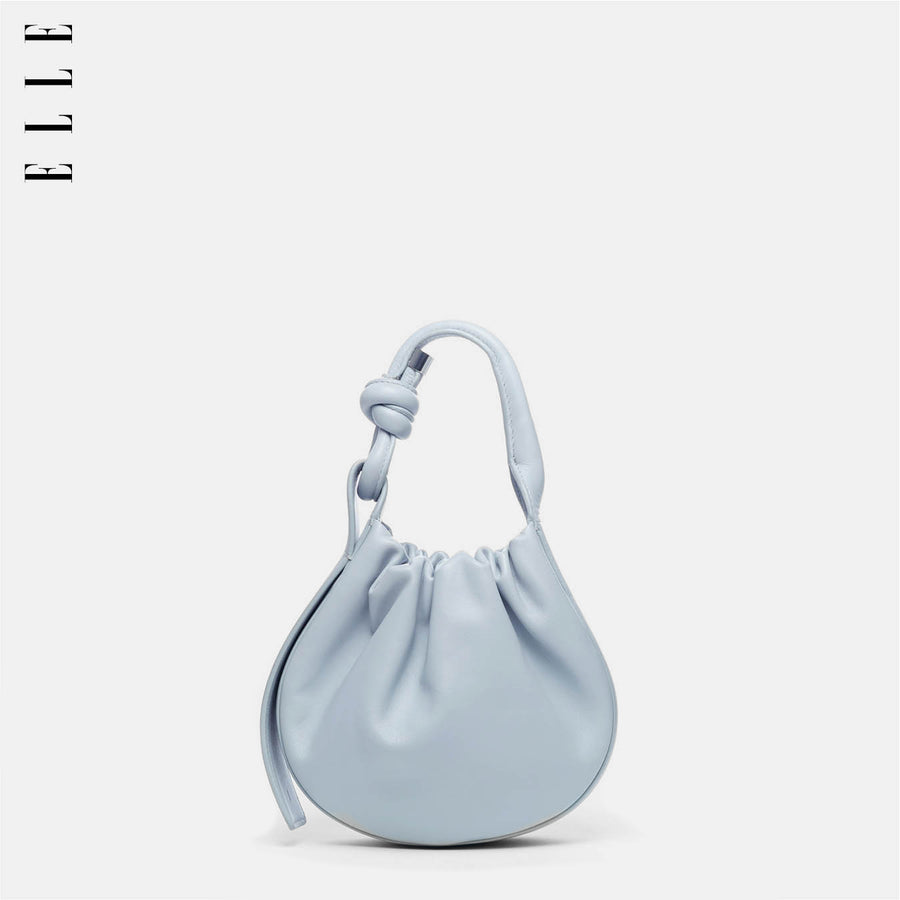 $445 AT BEHNO
Need a bag that can seamlessly transition from work to after-work drinks? This leather crossbody bag for women is a perfect choice. It brilliantly bridges the gap between trendy and functional. It features the main storage with an interior wall pocket to fit your oft-used items. The side drawstring and knot detail make the bag understatedly elegant.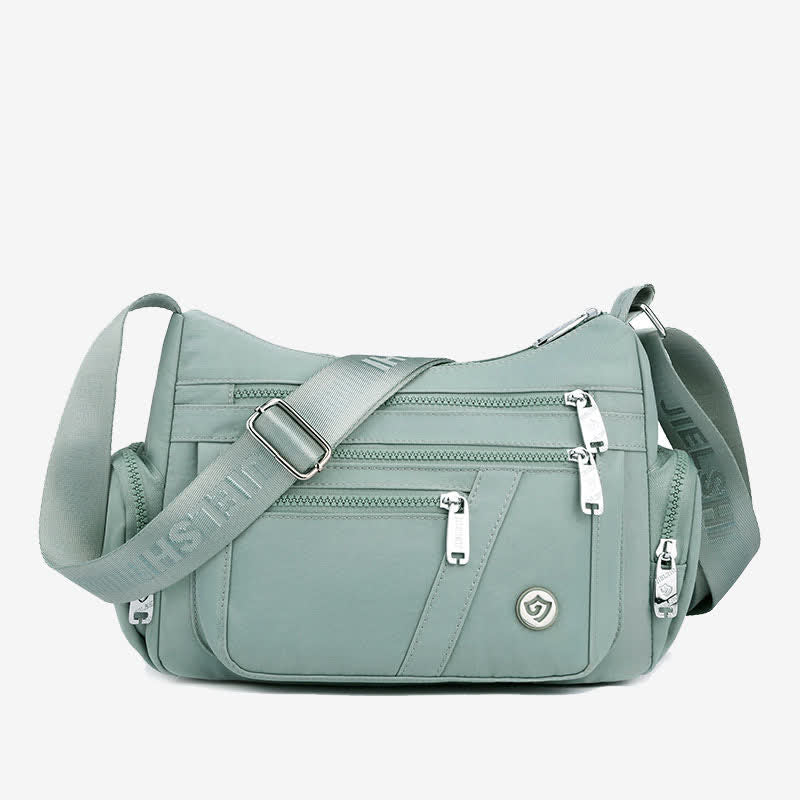 If you are planning a weekend escape, this crossbody work travel bag is a fantastic option with zippered enclosures and multiple pockets and compartments. You will never lack space to ensure your passport, flight tickets, and wallet are secure while traveling. Seen here in powder blue, it also comes in other bright colors. You can opt for black or dark gray if you want a neutral shade.
5. Vali Crossbody Handbag - Small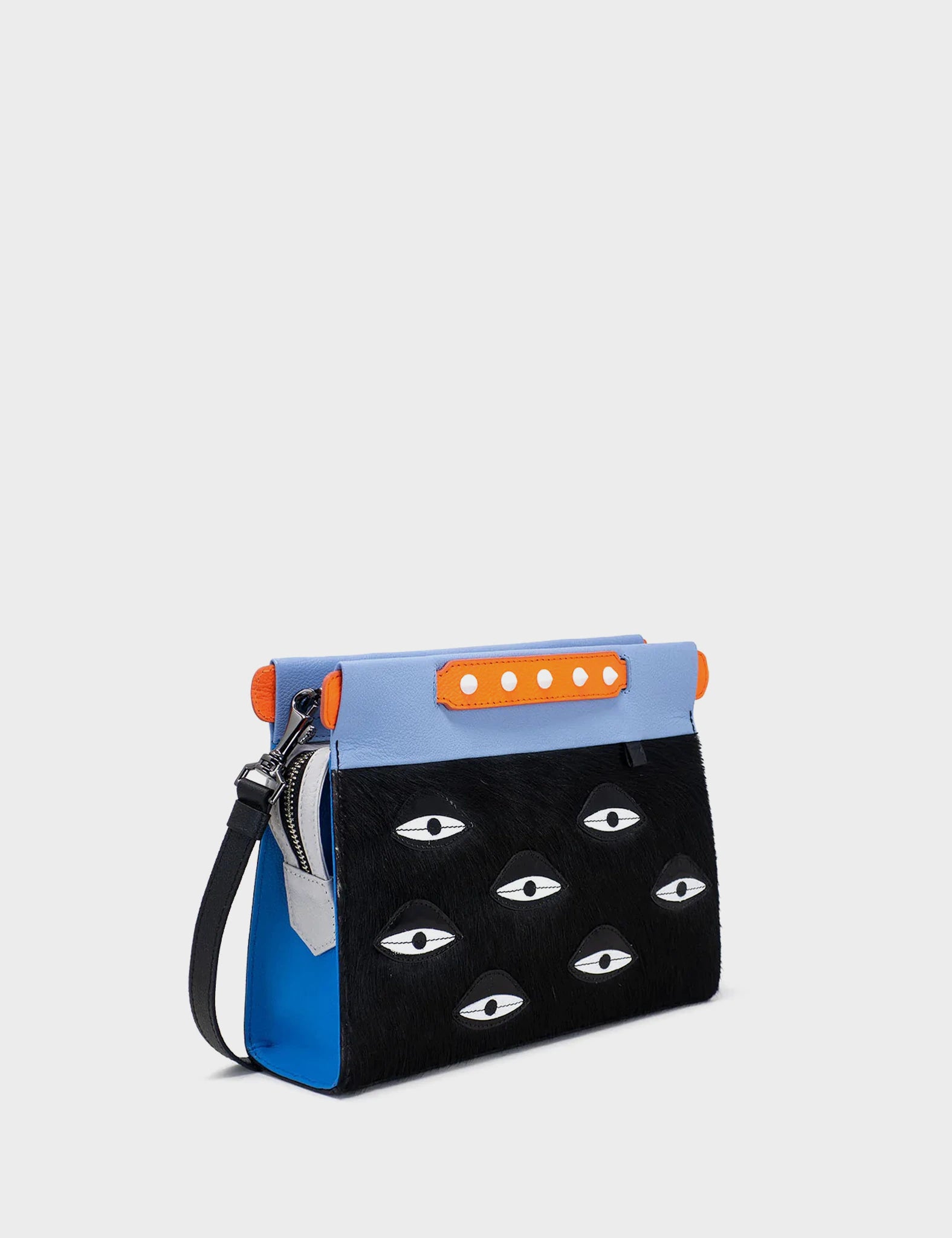 $228 AT MIN AND MON
If you want to incorporate a dose of playfulness into your look by topping off any outfit with a crossbody bag that is characterized by some fun prints, try this women's small crossbody bag from Min and Mon. Made of genuine leather and cowhide, this bag is bound to stand the test of time. It has a solid structure and can stand upright on its own.
6. Bamboo B Tote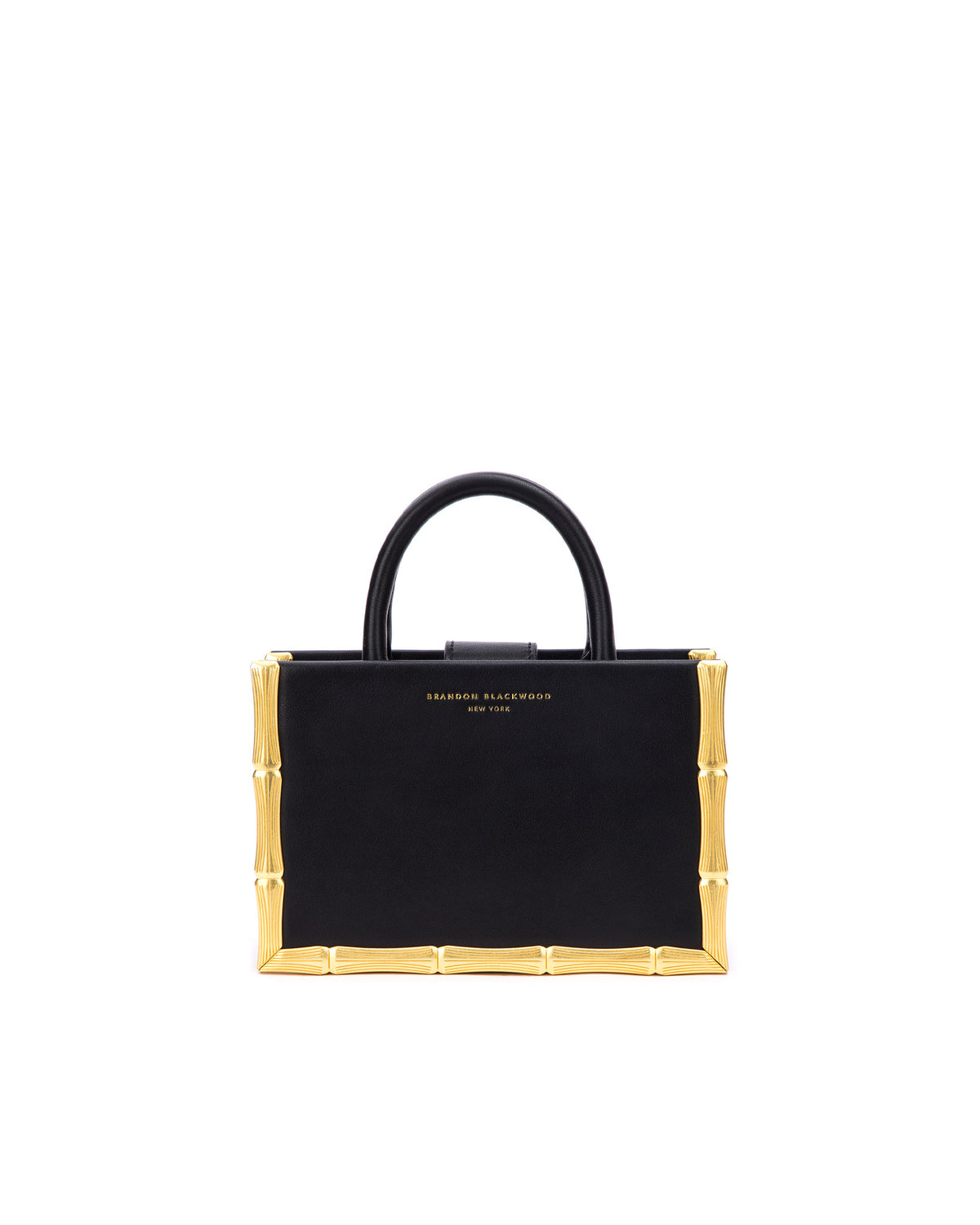 $400 AT BRANDON BLACKWOOD
The combo of black leather and gold hardware is always as classic as it gets. This mini tote handbag can double as a crossbody — thanks to the removable, adjustable shoulder strap, making it the ideal on-the-go bag. It is unlikely to date anytime soon, and will certainly never feel like a regretful purchase.