If you need a go-to bag to help you organize and have easy access to your belongings without the bulk of a carry-all tote bag while stylish enough to dress up for any occasion, a crossbody bag will do the trick. Crossbody bags are available in a myriad of silhouettes, shades, and styles, but they all serve one purpose: tote all your essentials while leaving your hands free.
Whether you are planning a weekend escape or want a fashion accessory to uplift your looks, we are here to help. Keep scrolling and snag the one you can not wait to fill up.
1. The Alexandria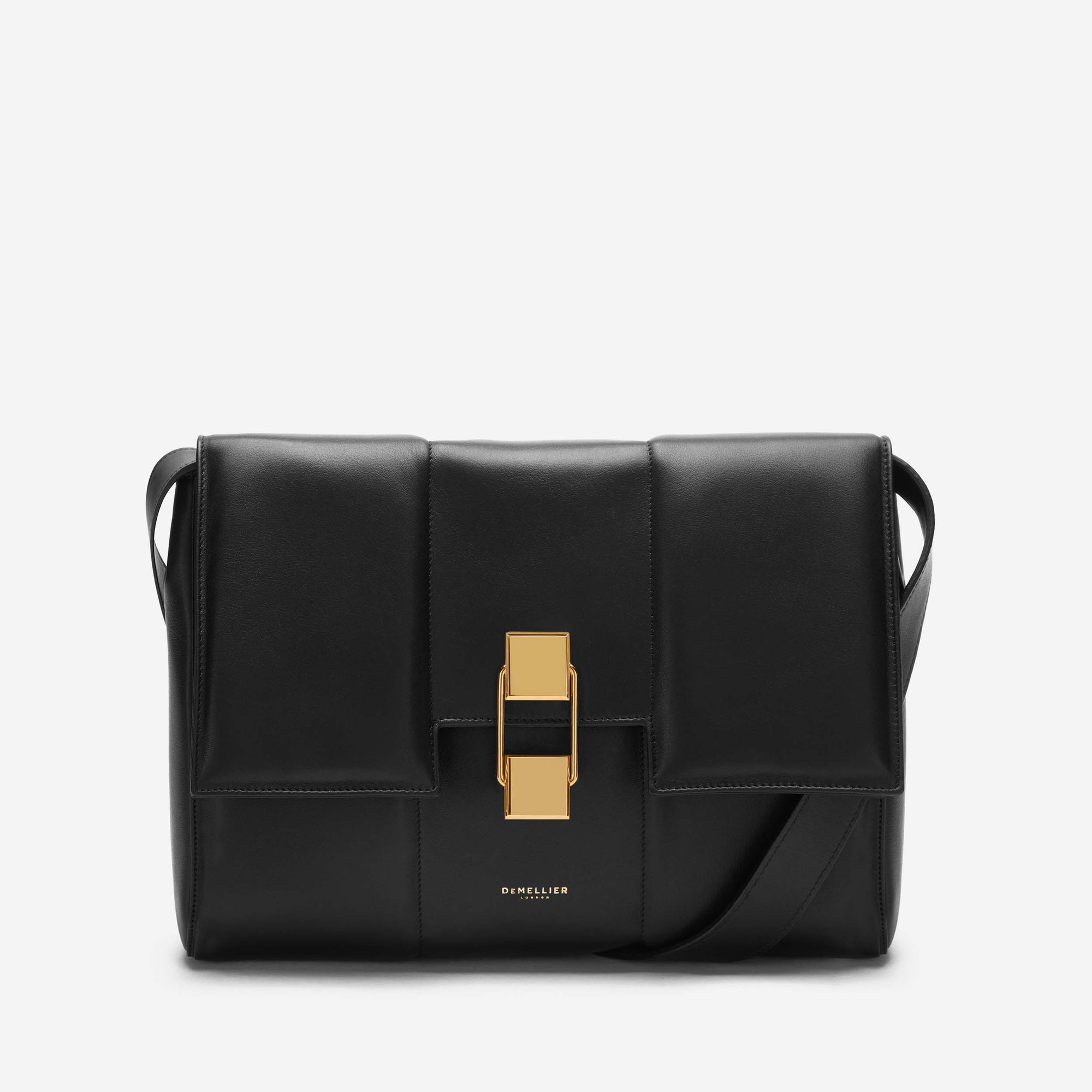 $465 AT DEMELLIER
No surprises here, but genuine leather has a unique look. You can't go wrong with this refined, polished, soft crossbody black bag from DeMellier. Its new metal lock not only adds to the design but also can keep your essentials safe and sound while you are on the go. It is appropriate to bring to the office and elegant enough for after-work drinks.
2. Black Carrie Crossbody Bag
$58 AT JOHNNY LOVES ROSIE
If you are on the hunt for a leather crossbody that doesn't cost a fortune, consider this popular pick from Johnny Loves Rosie. Made of fantastic quality vegan leather, this everyday crossbody bag is small yet still can fit a lot. No matter which trends arrive on the runways, this bag in a classic black shade will always come in handy when you have to grab and go.
3. Metrosafe LS100 Anti-Theft Crossbody Bag
$89.95 AT PACSAFE
Not only are crossbody bags add a chic addition to your wardrobe, but they are a safe option for travel. If you plan to carry a crossbody on your trip, try this weekend crossbody bag with anti-theft designs to protect your valuables. With cut-resistant fabric, lockable zipper security, and RFID-blocking pockets, keeping your belongings safe has never been easier. It comes in black and dark tweed if you want a neutral shade, or this eye-catching ocean blue is also a great choice.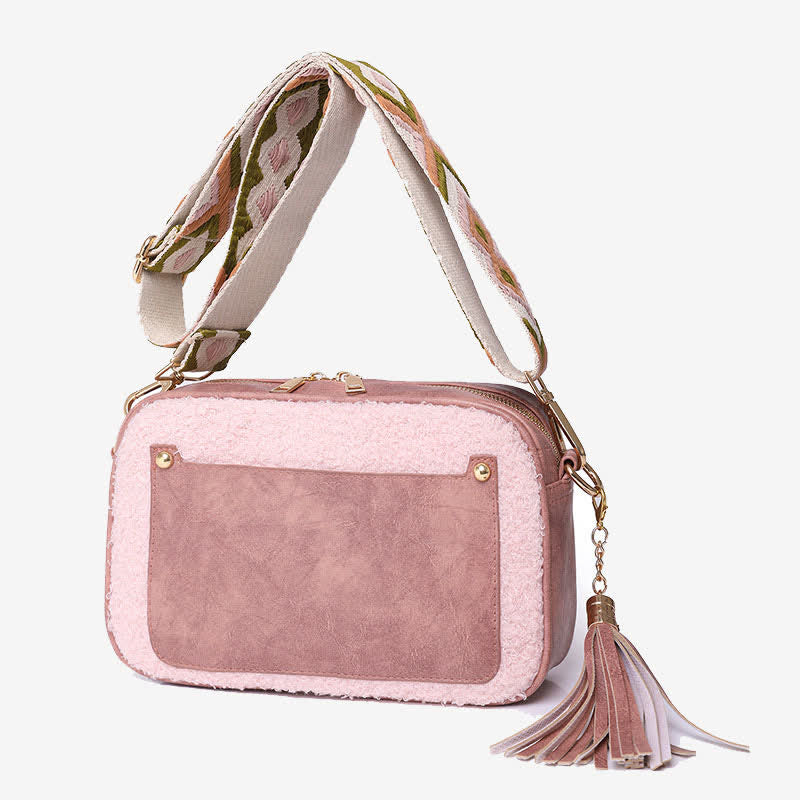 When we spotted Bosidu's compact crossbody bag with its multiple pockets, adorable tassel and trimmings, plus adjustable shoulder strap, we knew we had to snap it up. It has a roomy compartment, including a zipper pocket and two slip pockets inside. An outside pouch where you can put oft-used items like your keys, phone, and on-the-go beauty products is handy and saves you from digging through the whole bag.
5. Croc-Effect Chain Strap Crossbody Bag - Chalk
$75.90 AT CHARLES & KEITH
Chain-strap bag is always a chic classic that will stand the test of time. This chain crossbody bag is the right mix of fashion and function with a perfect-size compartment to hold all your most precious treasures while the sparkling push-lock closure keeps them safe and secure inside. If you are looking for a stylish crossbody with understated glamour at an affordable price, this option is hard to beat.