Rather than throwing all your products in your carry-on, having everything in order will help you focus on the trip, whether it is a really important work trip or a weekend escape. And that is where a good travel toiletry bag comes in. The best toiletry bag not only offers storage to store your everyday essentials in an organized manner while traveling but has a little bit of everything: durability, versatility, and functionality.
Choosing the right bag will get you to your destination with zero fuss and be mess-free. Now, if you want the comprehensive list, keep scrolling to check our favorite picks.
1. Vanity Pouch Set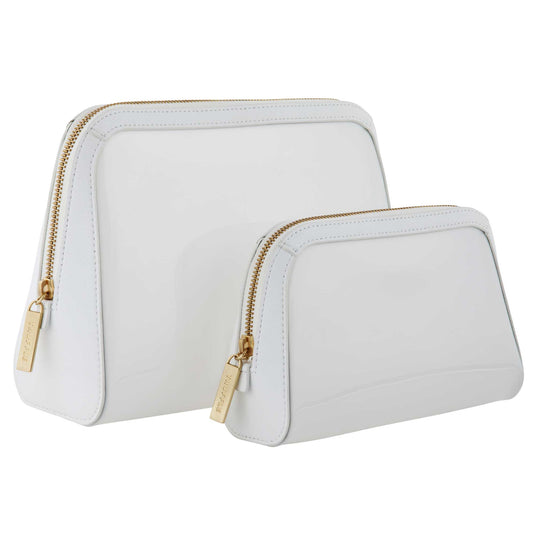 $115 AT TRUFFLE
We have all been there: we've got a large toiletry bag for our tons of beauty products and toiletries, which is too cumbersome to drag from our travel bag for a midday touch-up. But this makeup pouch set will do the job. It provides a large pouch for packing your bottle of shampoo, conditioner, and body wash, while the small one is easy to toss in your everyday handbag for convenient access to your favorite lipgloss.
2. Wash Pouch
$59.95 AT PEAK DESIGN
Hey, gentlemen, you also need a travel Dopp kit toiletry bag even if you are a light packer. It comes with multiple pockets to keep all items organized and clean. The bathroom kit bag can be opened up extra wide and display items perfectly, meaning you will have no problem viewing through the interior pockets. We also appreciate one of the thoughtful designs which allows you to turn all interior pockets out for deep cleaning.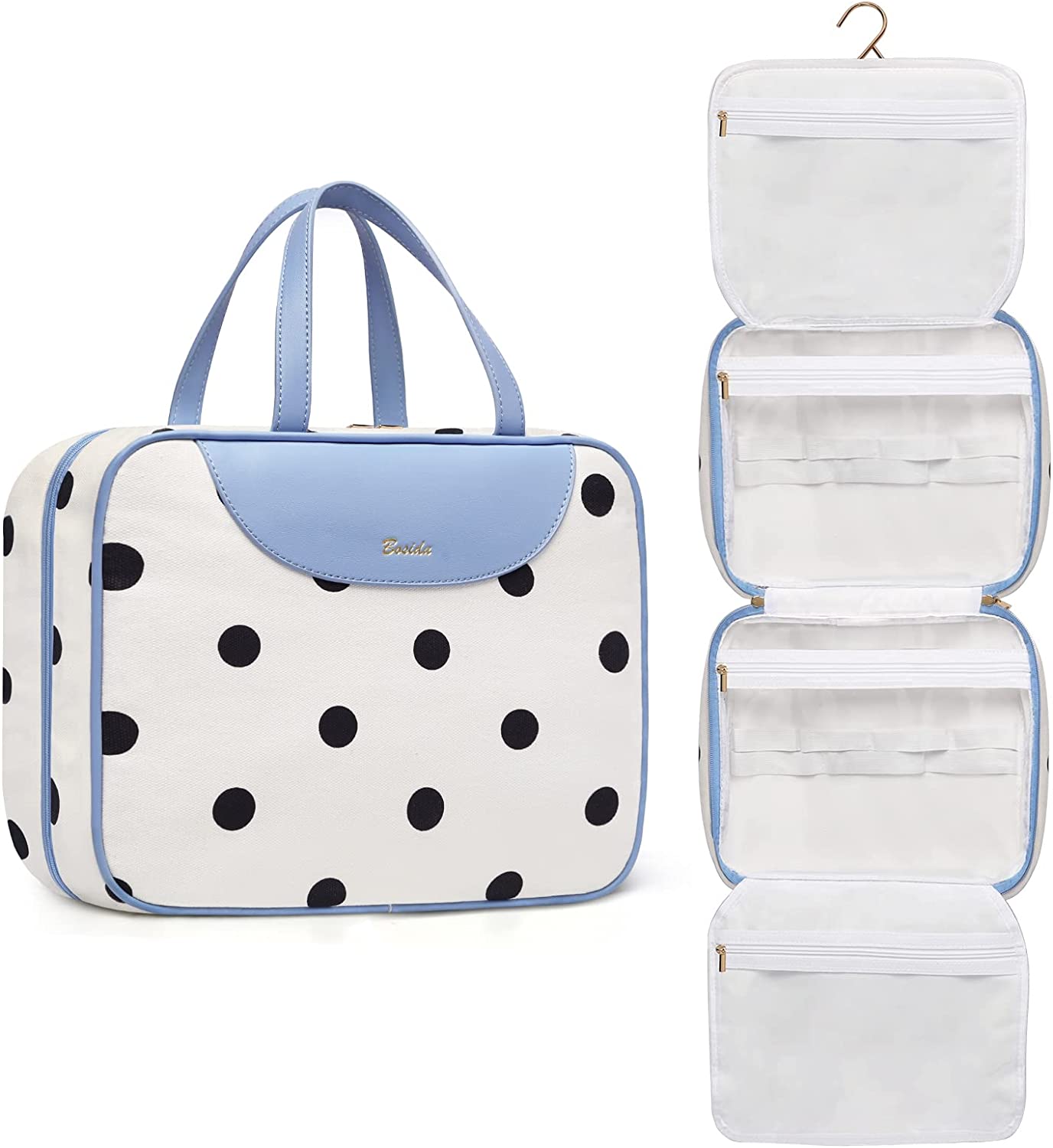 Maybe you will be attracted by its adorable look at first glance, but we are sure it will surprise you with the functions of this hanging toiletry bag. Where this toiletry bag excels is in organizing a lot of small and large items in four transparent compartments, yet packed down incredibly small when you zip the bag. We also love the built-in hook that makes everything accessible when the bag is hanging.
4. REI Co-op Travel Kit - Large
$19.95 AT REI
When it comes to keeping all your grooming essentials in place — especially when your trip involves adventurous activities — there is no better way to do it than with this men's travel kit bag from REI. Simple, tough, and durable, this toiletry bag is bound to last for years to come. Unzip the bag, and you will find a zipper mesh pocket and elastic loops to help you organize. The ripstop nylon with padded sides and bottoms can withstand quite a bit of use and protect your belongings.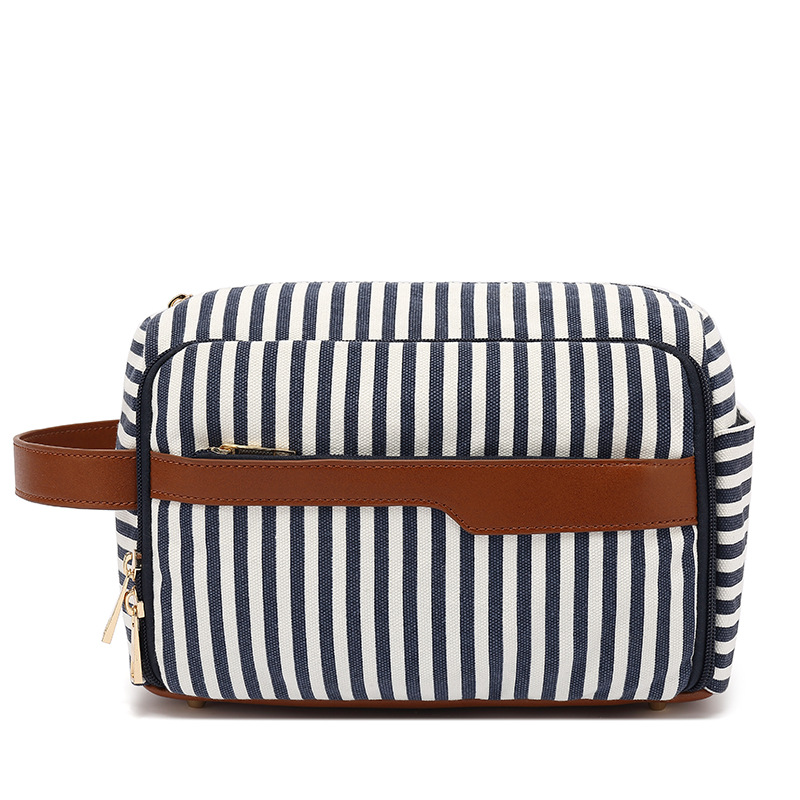 Simple but functional is the best way to describe this minimalist travel toiletry bag. It comes with two different size pockets — the big one is divided into two interior compartments, while the small one has two mesh pockets and elastic loops — to help you stay organized. It is portable and small enough to be tossed into your carry-on luggage without sacrificing too much valuable space.