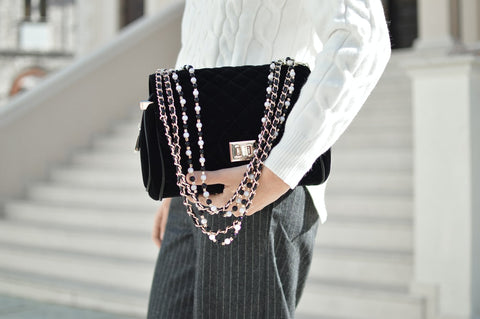 So, do you believe that you can beat the class with simply a nice outfit and a pair of awesome branded heels? Hey, you might want to reconsider. Isn't it like a sky without a sun or a moon without the stars? Yes, you've got it exactly right!
Congratulations, today is your lucky day, since this article will bestow you with all you need to know about women's shoulder bags. So get ready to go through the contemporary trends and the ultimate styles. Wait, that's not it. There's a surprise at the end. To find out, keep reading.

- What Shoulder Bags are in Style for 2021?

Count to three, it's gonna be fun. You're about to find out the most stylish yet elegant handbag innovations of 2021.

1. The Chain Gain: The Chains have been popping up since the beginning of 2021. From chained shirts to chained boots, people were enamored with them. So why not add them up on the bags? That's how the style emerged.

2. The Point To Point: These chic bags have been expertly carved to have a pointed finish. They are all one-of-a-kind and novel. Surprisingly, it made it to the top of the list of favorites.

3. The Minimalistic: Who can compete with the elegance of simplicity combined with style? Yes, that's correct! These fashions emerged in 2021, and they outraged and got quite famous.

- Most Popular Shoulder Bags

Hey, are you interested in learning more about high-end luxury selling handbags? Well, it's obvious! That's why we've gathered everything for you. So, let's get this party started. The most fashionable shoulder bags are listed below.

1. The small-sized diamonds: The small women's shoulder bags, elegantly dolled up with a cool chain, have been the most popular choice this year. DeMellier did a fantastic job with this style and earned good repute with this.

2. Curvy: Despite the fact that it is a little outdated, statistics show that many individuals still have a fondness for curves. Bottega Veneta deserves credit for not losing out on this trend.

- Our Recommendations

Trust me, it'll be a blast. Wait till you hear about the most fashionable and attractive handbag inventions in 2021.

1. NEW FEMALE STRIPE TOTE BAG: Think about it! Do you think you'd opt for blue and white? Or, Apricot and white, perhaps? Here's the best part. Both are, in fact, available! This high-quality, simple canvas bag is ideal for pairing with everyday clothes.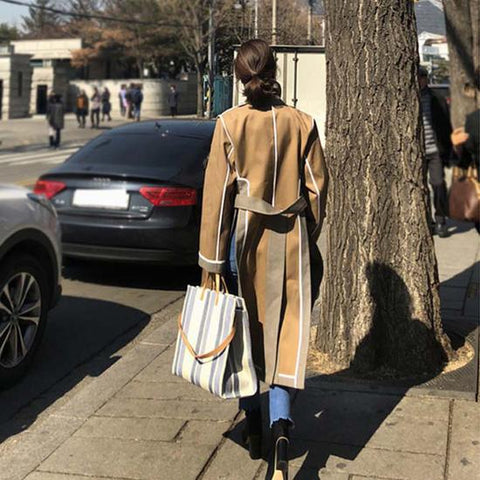 2. WOMEN'S SMALL SHOULDER BAG WITH STRIPES: Soft, durable, and stylish! What else could a fashionable lady desire? It is, without a doubt, the nicest soft leather shoulder bag for women. The opulence and one-of-a-kindness are both well worth the investment. Believe us when we say it's a must-have!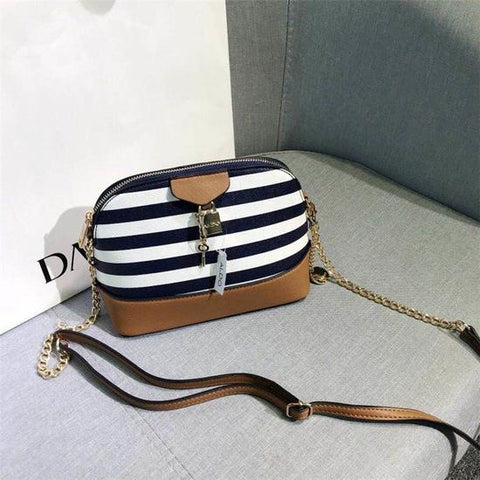 3. NEW FASHION LARGE CAPACITY TOTE BAG: Whoa, whoa! Were you looking for the one that was on sale? Here's the greatest one that's available on the women's shoulder bag sale. The capacity is really large, yet the appearance is very compact. Yup, that's the trick. Six pockets are included in the all-rounder women's leather shoulder bag! Yes, that's correct. It's appropriate for practically every situation. Make sure you don't miss out on this opportunity.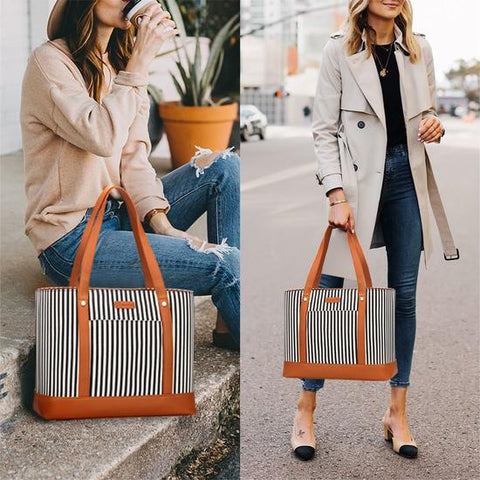 It's hard to believe, but this was only a trailer! Don't forget to go around and visit the rest of our website, mybosidu. Get ready to find out the greatest results in every category! Get the best in quality, price, and design! Hey, we don't want you to regret not investing in the best women's shoulder bags. So, what are you waiting for? Place your order now!