If there is one thing that ladies can never get enough of in their wardrobes, that will be bags. One of the joys of getting dressed up has always meant accessories, and that includes our bags. From a personalized shoulder bag that can pair seamlessly with your sleek trouser to a small crossbody phone bag for further embracing the hands-freeing lifestyle, we have countless choices available on the market. In order to save you guys the headache in choosing, we have pulled together a bunch of stylish bags you would love to take on every day. Below, shop our picks for women to treat yourself!
Black Quilted Tote Bag Bundle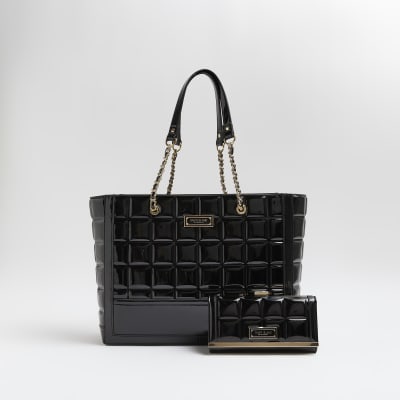 $128 AT RIVER ISLAND
Dimensions: 28 × 40 × 13 cm | Material: Polyurethane
After something a little roomier? We love this black sturdy tote bag from River Island. Crafted from 100% polyurethane, the spacious compartment and patent finish with a chain strap make the bag easy to pair with just about any look.
Black Dots Travel Duffle Bag with Shoes Compartment for Women
Dimensions: 18 × 9.44 × 14 inches | Material: Canvas, PU Leather
Although we do not wish summer away, September is just around the corner. If you want to enjoy another thrilling vacation before the summer is over, you need Bosidu's female duffel bag to hold up through whatever journey life takes you next. You can put your dirty shoes in a separate compartment and not worry about them dirtying (or stinking up!) your clothes or accessories.
Cannolo Small
$1290 AT JIL SANDER
Dimensions: 12 × 30 × 12 cm | Material: Leather
Sometimes it is the little things that make heading out the door for another day of work feel enjoyable. Jil Sander's work shoulder bag is a chic item that makes you feel confident. Simple, stylish, and small, this bag can be tucked delicately under the arm and shows your fashion style.
Bean Bag
$195 AT STAUD
Dimensions: 4.5 × 1 × 10.5 inches | Material: Leather
A favorite of boss ladies alike, this clutch from Staud effortlessly oozed sophisticated elegance from date nights to a formal company dinner. You have the option to carry the bag via the detachable shoulder strap. There are eleven different colors available now.
Polo ID Calfskin Mini Shoulder Bag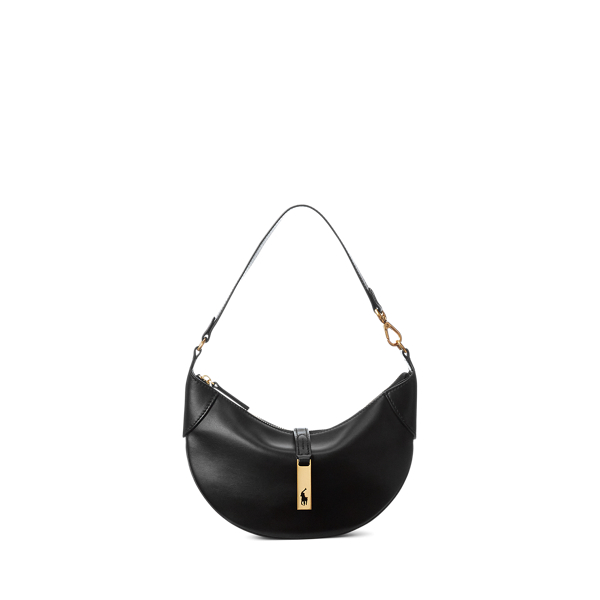 $498 AT RALPH LAUREN
Dimensions: 7 × 10.25 × 4 inches | Material: Leather
Crafted in soft calfskin leather finished with a brass plaque, this shoulder black bag is simple yet elegant. With two compartments and an interior card slot, the bag is roomy enough to store your everyday essentials without compromising on quality and fashion.
H.O.W. We Are Chic
$88 AT HOUSE OF WANT
Dimensions: 4 × 7 × 5.25 inches | Material: Vegan Leather
This pink vintage handbag is an ideal investment that not only makes you look good but does not cost you a fortune. Made of vegan leather, the bag is geared toward women who prefer a vintage style and traditional handbag design.