Whether you are headed out on a quick overnight excursion or weekend trip, toiletries, cosmetics, skincare products, and jewelry are essential must-haves on our packing list. But keeping track of your beauty products can be a hassle, especially when you've got tons of goodies (creams, serums, bronzers, foundation, highlighters, and more), and every minute you spent digging through your luggage for that glitter eyeshadow you swore you packed means precious vacay time lost.
But slimming down your makeup collection isn't the only way out — instead, investing in a makeup bag for travel can solve all problems. From clear zip makeup bags for viewing through exactly what you have to compact bags for on-the-go trips, we've pulled together six functional, aesthetically pleasing options.
1. Fashion New Women's Striped Toiletry Bag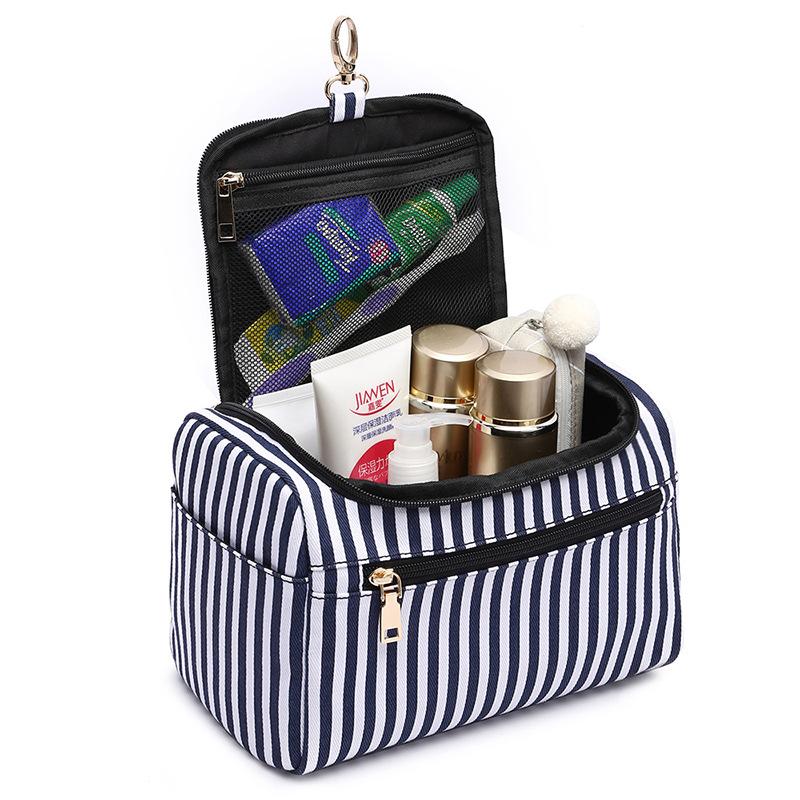 The Bosidu Carry-on Toiletry Bag features a deep compartment that can hold plenty of goodies upright, an interior mesh pocket for makeup tools, and two exterior zipper pockets to keep items accessible. It also comes with a sturdy built-in hook, so you can hang it anywhere to save valuable countertop space in your hotel bathroom.
2. Medium Travel Bag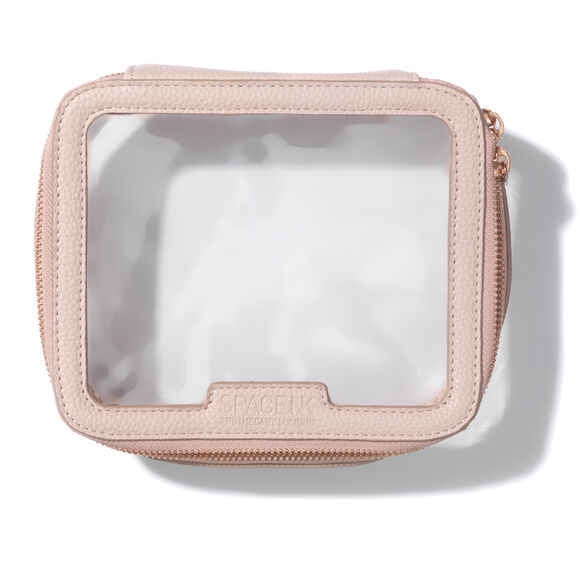 $34 AT SPACE NK
Whether you're traveling or just trying to organize your vanity, this transparent makeup bag is an ideal option. With a clear PVC panel to the front and back, you can see all the products you've stored inside at a glance. Its fabric not only makes the bag lightweight and good-looking but also easy to clean, meaning you can quickly wipe off any makeup smears or spills.
3. Butterfly Travel Cosmetics Organizer
$34.99 AT CABOODLES
Not only does this travel cosmetic bag organizer offers roomy storage space without sacrificing function, durability, and convenience, but it looks super adorable sitting on the counter. It opens up to reveal an interior tray for easier cosmetics storage, a mirror in the lid to check your look, and a large compartment to store your essentials.
4. Stylist Travel Bag - Timeless Quilted
$88 AT PURSEN
The women's travel makeup bag from PurseN has long been the hottest travel accessory for good reasons. It is deceptively spacious, with two separate zipper compartments and six side pockets to keep all your daily cosmetics organized and accessible. We recommend using the top compartment with a heat-resistant liner to store your hot styling tools and the bottom one for your products and makeup tools.
5. Waterproof Hanging Travel Toiletry Bag for Women-Black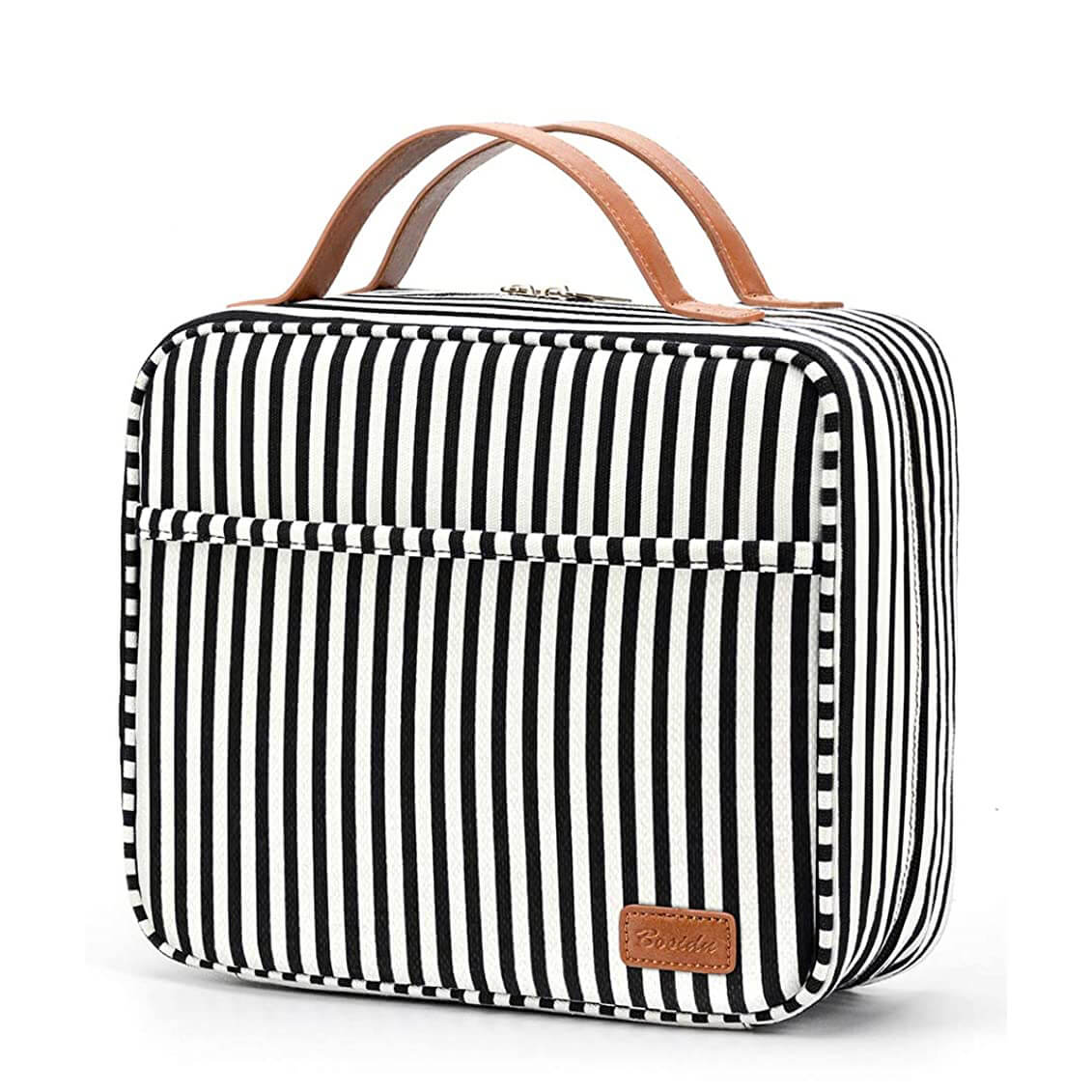 With four interior compartments for your must-haves, this travel large hanging toiletry organizer bag is big enough for a family to share. It is also a perfect option for the most serious of overpackers who can't decide which beauty products to bring for travel. Plus, the waterproof, leak-proof interior design protects your clothes from any unforeseen explosions of liquids or powders.
6. Cosmetic Cinch Bag - Navy Floral
$14.95 AT JADYN BAGS
This portable cosmetic bag from Jadyn Bags is the perfect combination of function and fashion. It comes with built-in organization: a deep compartment for bulky lotions and hair care products, seven interior slip pockets for makeup tools, hair brushes, and more. At a super affordable price, this floral cosmetic bag is ready to achieve your beauty organization dreams.