A polished work bag that can fit basic work essentials like a laptop, chargers, gym clothes, lunch, and a change of shoes is necessary for today's working girls. And we found some of the best work bags to bring along without forcing you to sacrifice fashion for function.
No matter how you commute to and from the office, our roundup of stylish, practical work bags for women will make your morning routines a little easier and keep you on trend.
1. Caroline Bag Oat
$248 AT FREJA NEW YORK
In case you don't want another black bag, this personalized shoulder bag comes in two shades that are understated enough to wear with anything. Its elegant, 90s-inspired silhouette with thin rolled straps make this bag a sleek option for commuting and after-work drinks.
2. Classic Zipper Tote
$248 AT CUYANA
With its incredibly spacious compartment that brings you loads of space, this leather tote bag with zipper is perfect for storing all essentials you need during the workday and everything you might need on the weekends too. We love the gorgeous caramel hue; you will never feel like your clothes don't match it.
3. Women Waterproof Nylon Backpack Lightweight Sports Travel Daypack Packback Multi-Color Optionals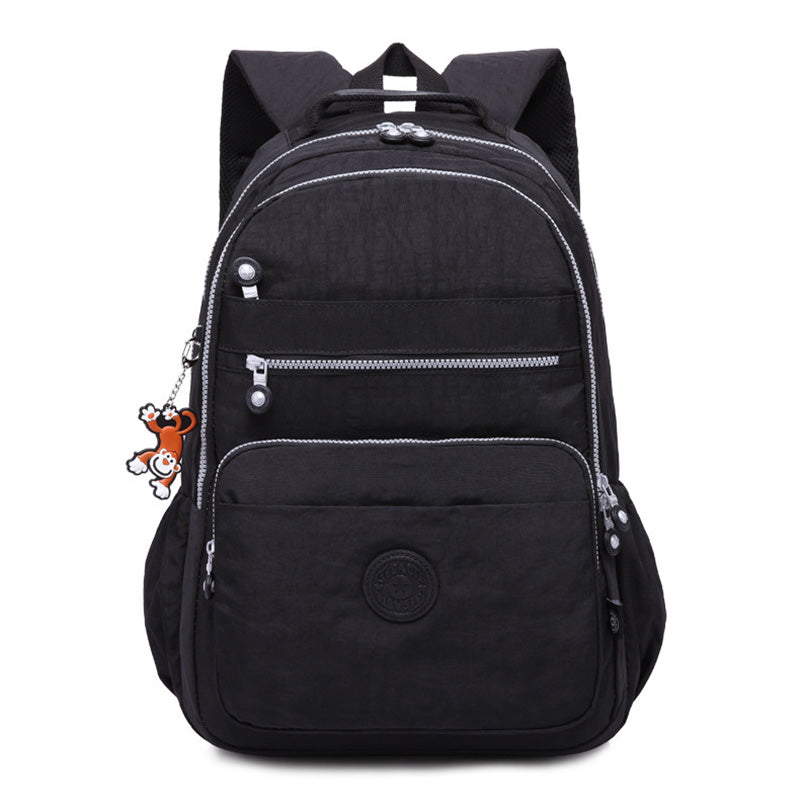 If you are carting around tons of stuff to and from the office but don't want to feel like carrying a thousand bricks on your shoulders, try a backpack work bag to relieve the load. This daybag backpack is available in three sizes and thirteen colors to satisfy your everyday needs and stylish desires. With two main compartments and multiple pockets, this backpack is ready for an impromptu spelunking trip, let alone the morning commute.
4. Fiona Large Crossbody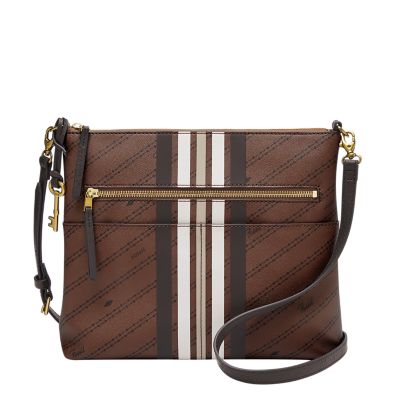 $110.99 AT FOSSIL
This everyday crossbody bag fits everything from your iPhone to 9.7-inch iPad. It opens up to reveal a zipper pocket and two slide pockets, so you will be able to find your keys and lipstick quickly. Plus, the compact crossbody bag features a few cool accents, like the old English brass, to keep it from feeling too dull.
5. Daily Eight Tote Bag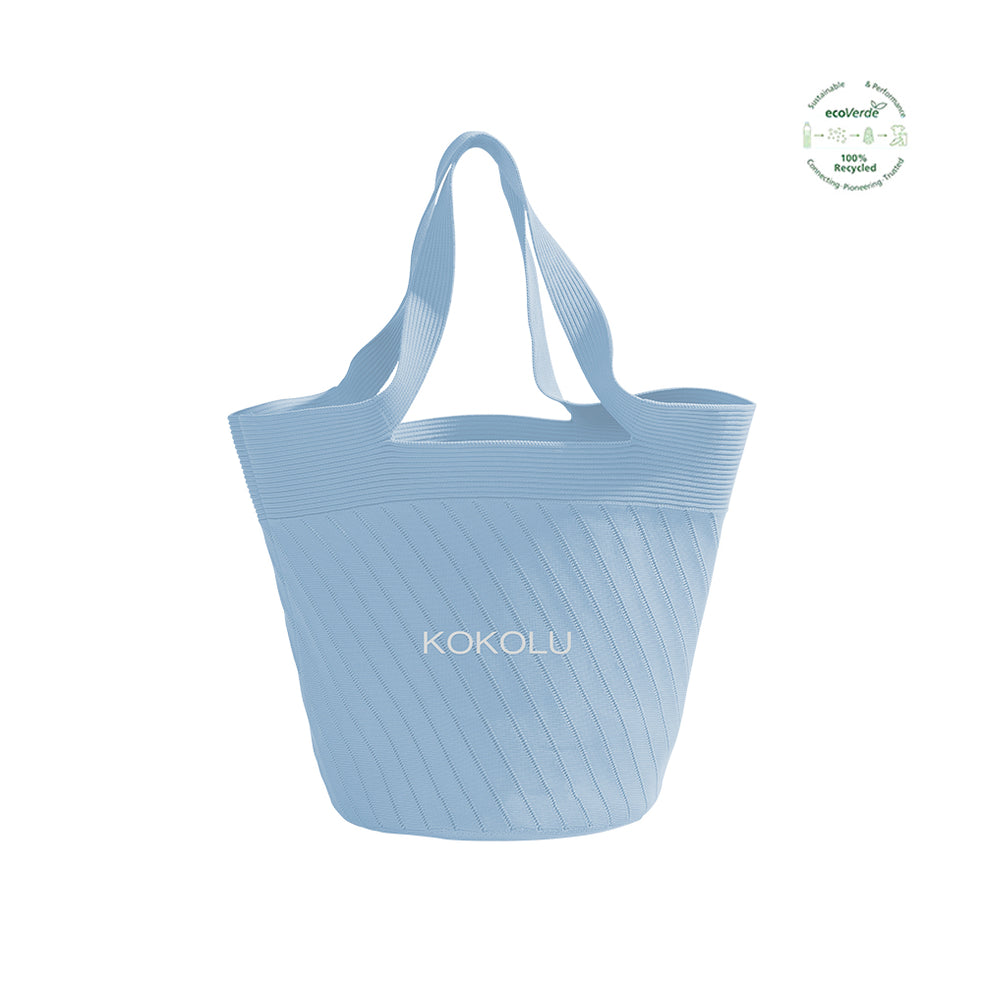 $49 AT KOKOLU
This lightweight tote bag from Kokolu is a best-selling staple in their bag offering. Made from 100% recycled plastic bottles, the tote bag is not just eco-friendly, but it also has a chic style and offers the right amount of space to fit your essentials while maintaining its shape. It also comes in black and silver if you want a more neutral shade, or this pretty blue or barbie pink is a stylish option.
6. Women Soft Faux Leather Tote Shoulder Bag Large Capacity Handbag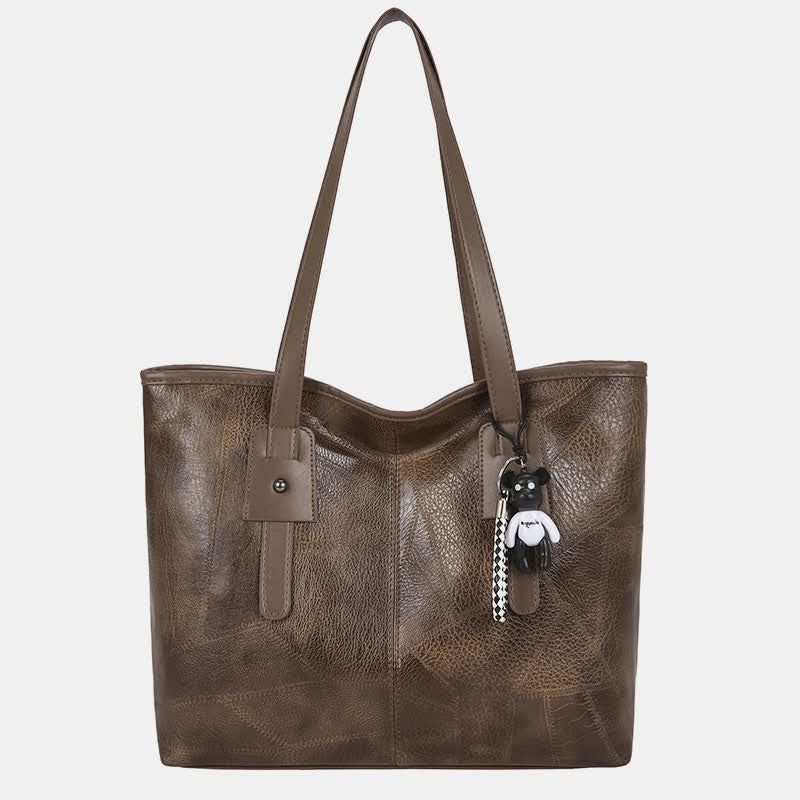 No one would ever know this PU leather tote bag wasn't designer at first glance. And your eyes are not deceiving you: This really does cost only $33.99 at Bosidu. It looks much more expensive because of the smooth, polished leather and the understated design. Its ample compartment with three interior pockets can carry many elements you would need at your office, a café, or a park.