Messenger bags are a favorite option for leisure and business travel. They combine the benefits of laptop tote bags and crossbody bag styles — look professional and are large enough to accommodate a laptop and other working essentials, and with a strap that sits across your body to make everything close at hand and your commute smooth. All to say, if your wardrobe is lacking a handbag that delivers on storage and polish, go for messenger crossbody bags.
If you are trying to find the best women's messenger bag for work, below are six messenger bag options to consider. These six should work for many different carrying needs, looks, and budgets.
The Little Better Sam Nylon Medium Messenger Bag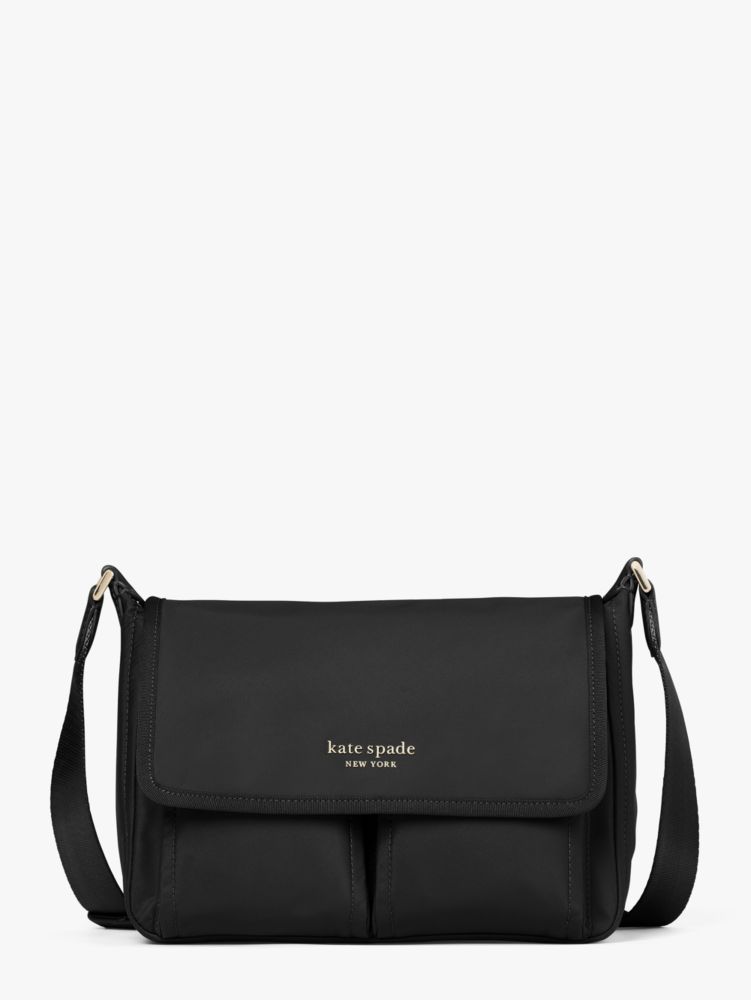 $228 AT KATE SPADE
Kate Spade's Sam Bag Collection has been a favorite among women. Constructed with durable woven nylon, this vintage messenger bag is easy to clean and has multiple pockets with an easy magnetic snap flap closure. The adjustable sporty webbed crossbody strap is comfortable and sturdy, designed for people on the move.
Women's Nylon Crossbody Bag Multi-Pocket Travel Shoulder Purse Messenger Bag
This ladies messenger bag from Bosidu comes with a nice mix of large and small space for storing your purse, cell phone, lunch box, reading materials, etc. Functional and lightweight is the best way to describe this bag, and it is commuter ready.
Leather Laptop Messenger Bag for Women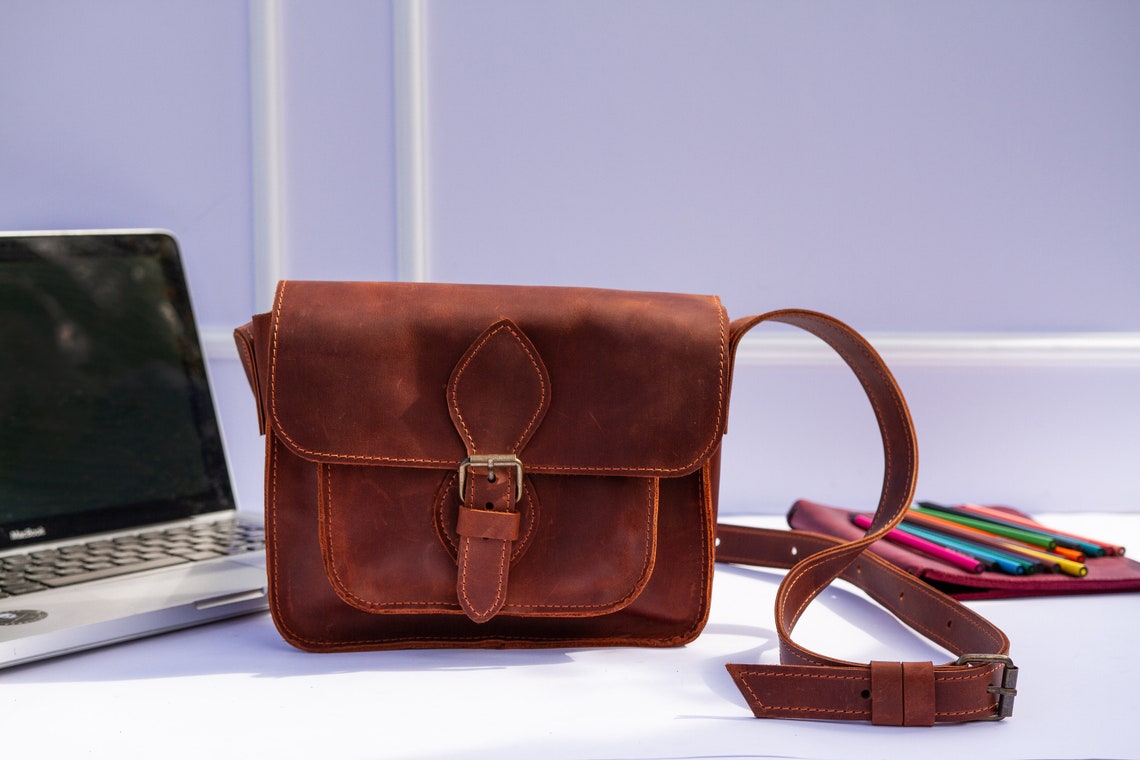 $100.80 AT ETSY
"The leather is very thick and the bag looks beautiful. It hangs perfectly on my shoulder. The zippers are high quality and sturdy, the pockets are perfect, and the personalization was exactly what I wanted," a review says. This top-rated leather crossbody messenger bag is as classic as it gets.
Prada Brique Saffiano Leather Bag
$2,650 AT PRADA
Crafted from Saffiano leather — an iconic Prada material, this elegant messenger bag looks pretty luxurious and trendy. The bag has two zipper pockets, along with a shoulder strap. This little purse has space for what you need with room for whatever else you might want to take with you on any workday. The bag can be styled with various ensembles and give a classy finish to any formal outfit. It is definitely an investment that gains you plenty of compliments.
Kita Leather Crossbody Bag
$299 AT ALLSAINTS
If your job requires you to swap out letters for a laptop and need a work bag to deposit your devices during your commute, go for this stylish work messenger bag. The main zipper compartment includes a slip pocket. Dual straps allow you to carry the bag in different ways. If you have a small laptop or a notebook, then this bag is perfect.
Fern Messenger Crossbody
$258 AT HOBO
Opt for this cute messenger bag for women if you prefer a slimmer strap and decent size. It comes with two exterior pockets and an interior compartment including two slip pockets and one zipper pocket, ideal for days when you need to carry a little more. The flap with hidden magnet closure makes it convenient to access your items.