Unless you exclusively work from home, at some point, you will need an everyday bag to lug around all your stuff to and from the office. Other than that, sometimes you even want the best work bag that can do multiple duties at once: comfortable to wear while trendy enough for after-work drinks, look professional but has roomy storage to accommodate tons of essentials like documents, gym clothes, and even kid's stuff.
A work bag can be a game changer if you want to show up in your occupation feeling like the best version of yourself. It needs to be more than just practical. The bag you carry for work should provide the finishing touch to your ensemble and boost your confidence every time you walk into the office. Even if you feel completely relaxed and homelike in your job, dressing for success is one of many ways to stand out among other employees.
So, with that in mind, we round up the best everyday bags for work you can rely on to get you through the workday and beyond. Keep scrolling and opt for the one that suits your lifestyle and budget.
 Vegan Leather Backpack for Women Vintage Ladies Girls Casual Daypack Purse
Backpacks are always an ideal option for work since they give you great flexibility during the commute. Made from PU leather, this daybag backpack from Bosidu is soft, casual, and lightweight. It comes with four inner pockets and six outer ones, which are capacious enough to fit all your working essentials and personal items.
Large Cabana Tote
$185 AT PARAVEL
If you want your work bag to be super versatile and functional, Paravel's large tote shoulder bag is the end game! This tote bag has storage for anything you need, from your laptop to the lunch box. The canvas fabric with a protective coating makes the bag spillproof and easy to clean. This bag has got you covered whether you want it for work, travel, or even heading to the beach party!
Pearl Strap Bag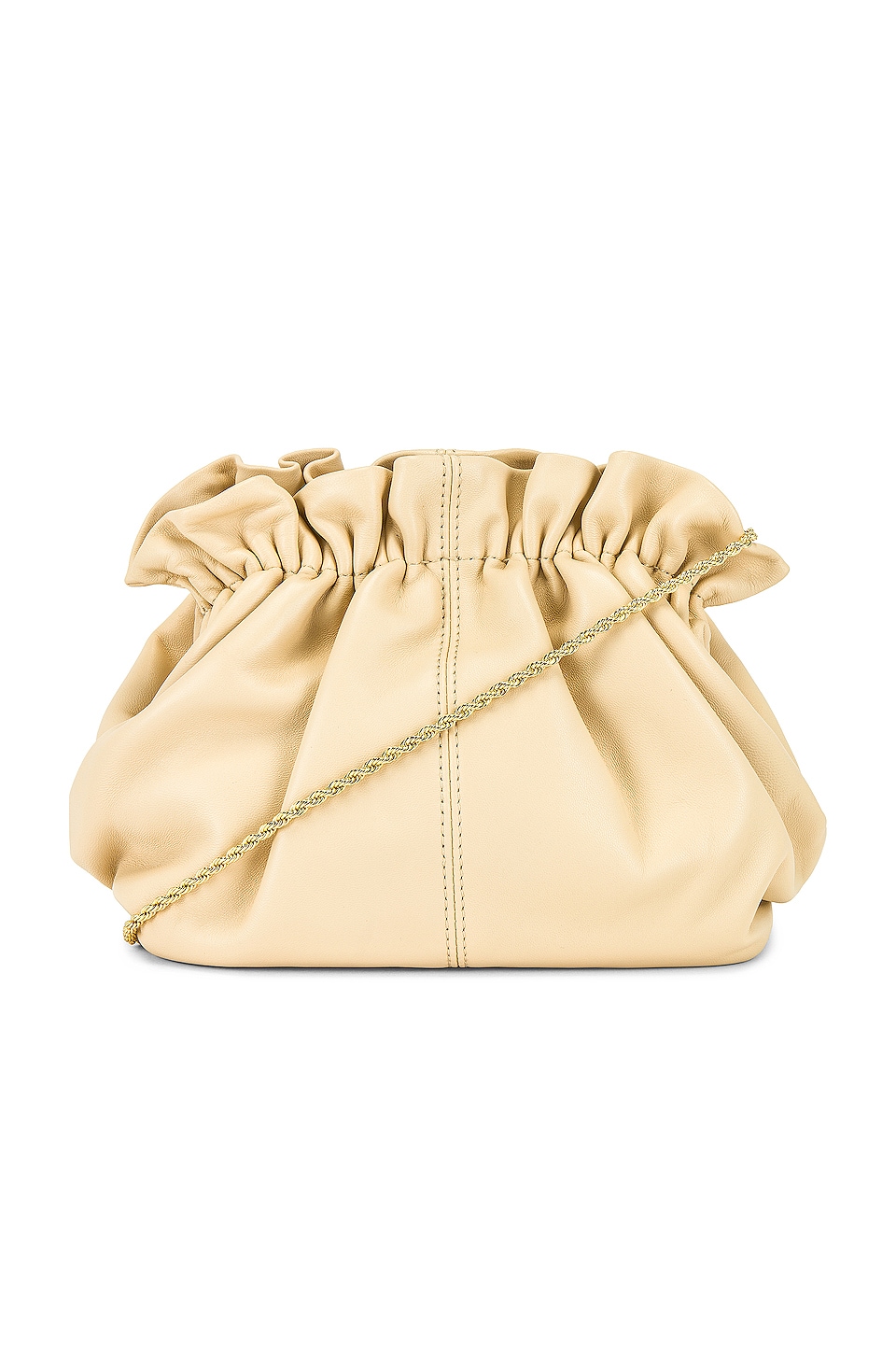 $295 AT REVOLVE
Distinguished by the slouchy silhouette with ruffle details, Revolve's chain clutch bag has won plenty of compliments. The texture of this bag is so soft and smooth — thanks to the leather exterior and satin twill lining. Its shoulder strap is detachable, so you have more options for carrying it.
Knotted Slouchy Faux Leather Bag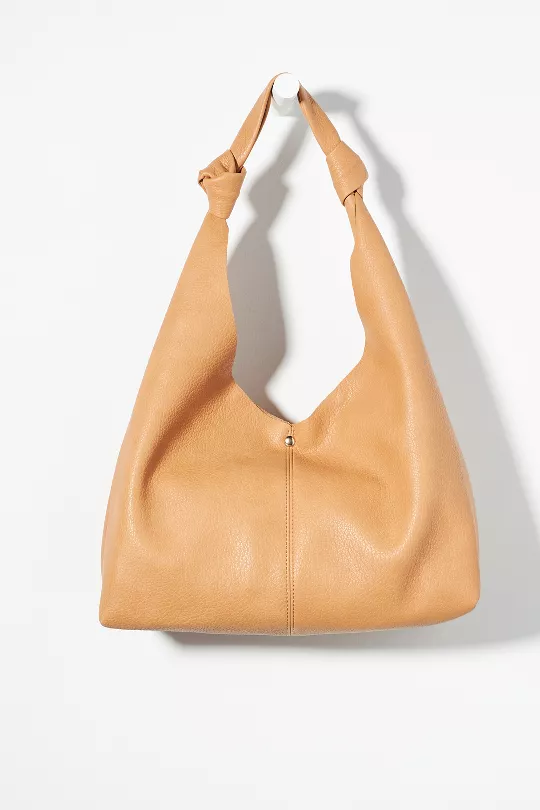 $88 AT ANTHROPOLOGIE
The modern shape, constructed with polyurethane, and the knotted handle make for a stylish combination at a reasonable price point. You can store your on-the-go beauty products, keys, and sunglasses in the zip pouch, which can be removed when out of use.
Berkeley Tote in Leather
$248 AT J CREW
This large carryall bag for women features a roomy inner zippered pocket and a magnetic closure, making the bag perfect for transporting your belongings and keeping accessible at any time. It can match most of your outfits, from casual jeans to professional attire like suits.