Backpacks are essential for kids because they are a primary means of transporting educational materials. Most kids start wearing a backpack when they are at preschool age and even continue using it in their college. But a reliable school backpack can be notoriously hard to find. It should be well-constructed for comfortably sitting on your child's back. It should be able to carry all the stuff your kid needs for school. And it also needs to come in style, so your child feels cool wearing it as they head off to face the world.
The Five Best School Bags for Kids
Unicorn Schoolbag Set for Girls Backpack Bookbag Lunch Bag Pencil Case
Dimensions: 11.4 × 6.3 × 16.5 inches | Material: Polyester
If you are shopping for supplies like backpacks, lunch boxes, planners, etc., look no further than Bosidu's school bag set. For only $73.99, you can get a backpack, a lunch box, and a pencil case, all with gorgeous unicorn prints. Users love that it is lightweight and has multiple compartments and pockets for separating school work and other items. It comes in three different colors.
Gear-Up Quarry Recycled Backpacks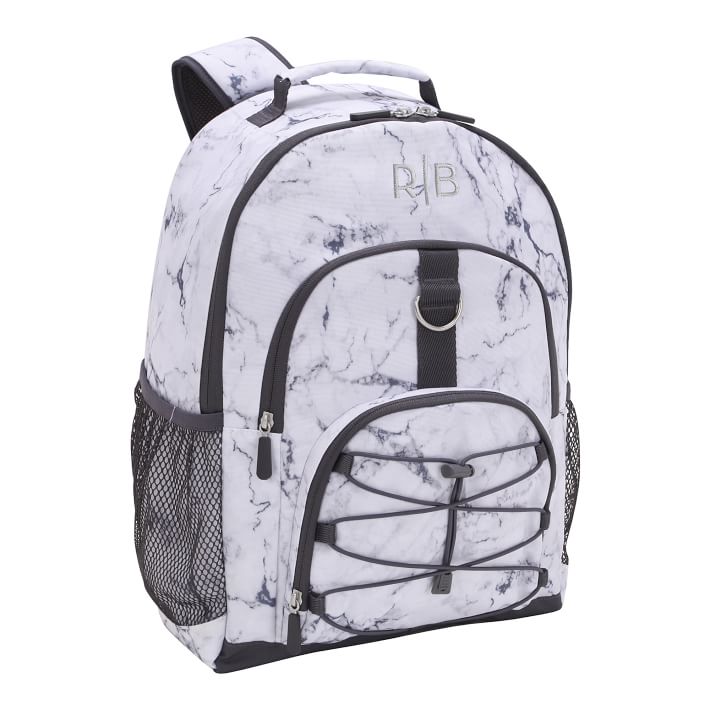 $49 AT POTTERY BARN TEEN
Dimensions: 12 × 7.5 × 17 inches (Large) | Material: Polyester
This kids' carry bag for teenagers features four large exterior pockets and one interior pocket to keep everything organized. It comes in a variety of sizes. Where this bag really excels is in the thoughtful designs of the different sizes of the backpack. For example, the XL backpack adds a laptop pocket for storing and protecting electronics, and the sports backpack has a separate shoe compartment.
Fashionable Canvas Outdoor Waterproof Travel Backpack
Dimensions: 13.8 × 5.9 × 17.7 inches | Material: Canvas
Crafted from durable canvas, this daybag backpack from Bosidu looks vintage, and the high quality ensures it is not the purchase you need to replace very soon. It has the basic design yet still offers voluminous storage to load students' stuff for the day. It is lightweight, waterproof, and sturdy, meaning it can be worn on rainy days and withstand everyday use.
Sharks 17 Inch Backpack
$46.99 AT WILDKIN
Dimensions: 17 × 12 × 9 inches | Material: Nylon, Polyester
Whether your kid is prone to camo, fun prints, or colorful sparkles, Wildkin stands out for having a wide variety of styles and prints for any preference. It features three roomy compartments with inner pockets and a mesh pencil holder, a durable top handle for hanging, and a comfortable padded back. This personalized bag for kids is recommended for elementary school students.
School Backpack Daypack Cute 3-Pcs Schoolbag Set with USB Charging Port
Dimensions: 11.8 × 5.5 × 16.5 inches | Material: Oxford
This classic school bag for girls is specifically designed with a USB charging port to ensure your kids can connect with you at any time with their cell phones. Inside the main compartment, it has a zipper pocket, two slip pockets, and a laptop compartment with a pad to keep laptops in the right position. A smaller front pocket is for extra storage. The package also includes a backpack, a lunch box, and a pencil case.