Even if you wholeheartedly practice the philosophy of a minimalist lifestyle, you will inevitably have a set of gear and EDC items to get you through each and every day. Today, you can find a variety of work bags for men to help carry around and organize your working essentials. However, there is no one size fits all solution. It highly depends on the needs of who is carrying it.
A briefcase and the like can match most of your proper attire, but it isn't an informed choice to store a lunch box in your leather briefcase if you are fed up with Uber Eats.
A backpack will make you look like a fresh-out-of-college intern if you stroll into a business meeting.
A tote bag isn't the most convenient option if you commute via a bike.
Below we share four bags for men. Whatever your work life, here is something for you to get the job done without sacrificing style.
The Best Work Travel Bag for Men in 2022:
1. Melbourne Backpack
$169 AT BELLROY
Don't be fooled by the minimalist design. This backpack work bag is pretty versatile and convenient. Features custom MagSnap fasteners that keep your belongings safe in the closed bag, Bellroy's backpack was added a side zip to allow you to reach what's inside without rummaging through too many nooks and crannies. In addition to the interior side wall pockets and an A5 document slip pocket for your EDC, it also has a sleeve that fits a 15 inches laptop. It comes in five colors too.
2. Leather Briefcases for Men 15.6 Inch Business Computer Bag
A leather briefcase tote bag will never go wrong if you work in offices with a formal-business vibe. This briefcase laptop bag from Bosidu is nothing like the clunky hard-size box your grandfather lugged around. It is sturdy, classy, and looks professional. Thanks to the multi-layered space design, it offers three roomy compartments and plenty of pockets and pen slots to carry all the materials you need to do your job on the daily basics. A review says: "The vintage-looking leather is very stylish and matches all his suits. The bag itself has great storage for his laptop, documents, and other essentials." So if you are looking for a work bag under $100, this is an excellent choice.
3. Lite Sling
$85 AT BELLROY
Another bag for men from Bellroy! If you can't stand the idea of carrying anything other than what you must have to get around, sling crossbody bags get you. Made from lightweight fabric, this functional sling bag still has the structure and tugged durability to stand up for everyday use. It has a main compartment, a front zip compartment, and an interior slip pocket. The decent size is perfect for holding basic EDC items without unnecessary space.
4. Barbour Essential Wax Messenger Bag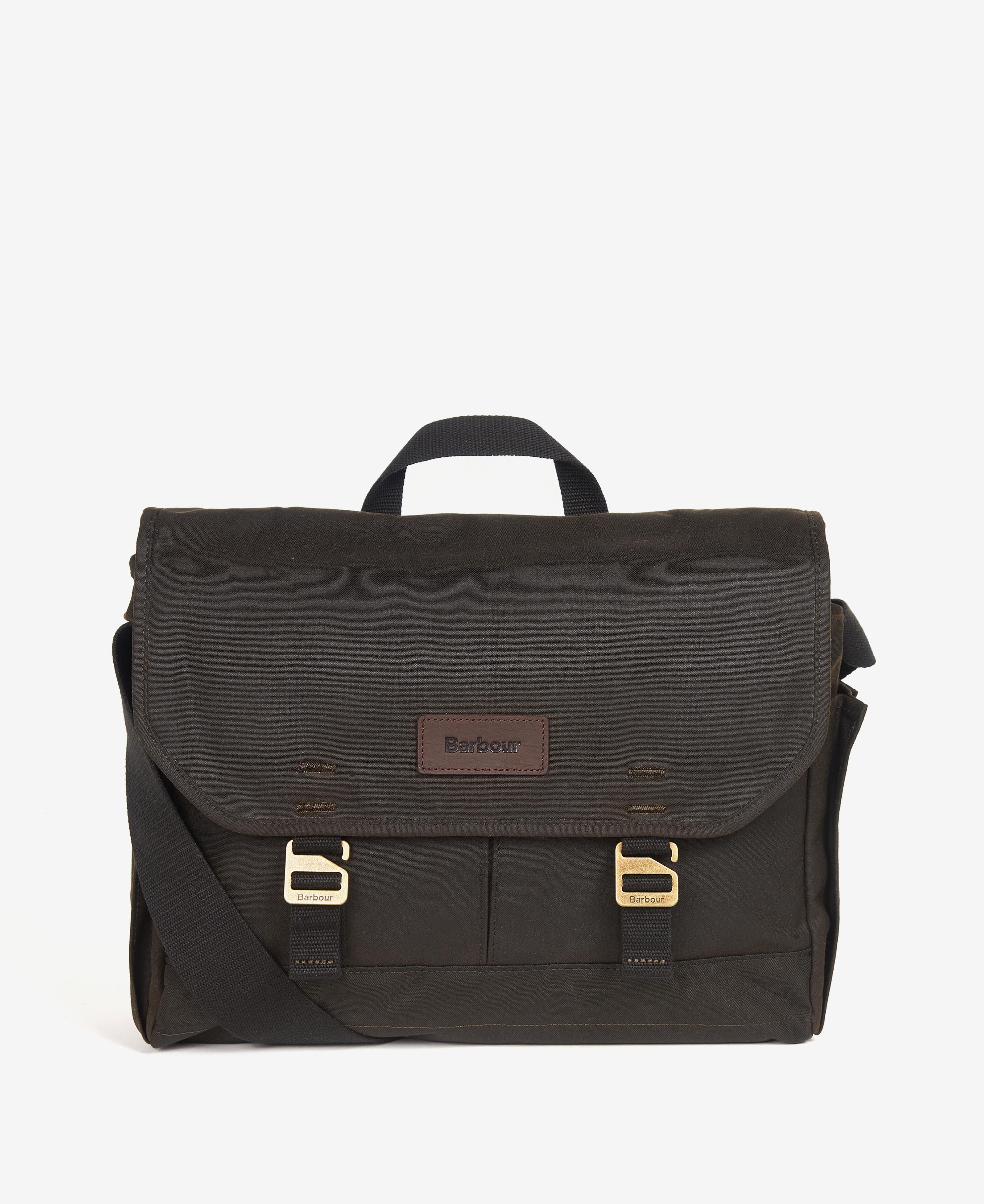 $170 AT BARBOUR
This messenger crossbody bag for men features a flap closure that ensures nothing falls out and quick access to your belongings even if you are on the move. Two outer front pockets and a rear slip pocket have capacious space for work or travel. This modern, handsome, and practical messenger puts other men's work bags to shame.