Whether you embark on a romantic trip to Europe or are inspired by your next out-of-office getaway by a travel blogger's posts, a good organizer travel bag will help you navigate your way further and make your journey a breeze. Since there seem to be a million (approximately) options out there, it is easy to get overwhelmed. The right travel bag you decide to get depends on your destination, budget, and personal travel style. Below we have cherry-picked a section of the greatest for your perusal. Keep reading if you want a new option to upgrade and replace your existing travel bag.
1. Luggage and Suitcases
When it comes to quickly and smoothly transporting your cargo from one place to another, we have to admit that rolling suitcases reign supreme. There is a wide range of checked luggage, carry-on luggage, soft luggage, and hard-side luggage. If you want to save time at check-in lines and speed through baggage claim, opt for carry-ons. Hard-shell luggage in dark-colored will be preferable if you hide scuffs, while fabric luggage is much more durable and offers extra room for over-packers while still maintaining the same size.
Crew™ VersaPack™ Max Carry-On Expandable Rollaboard®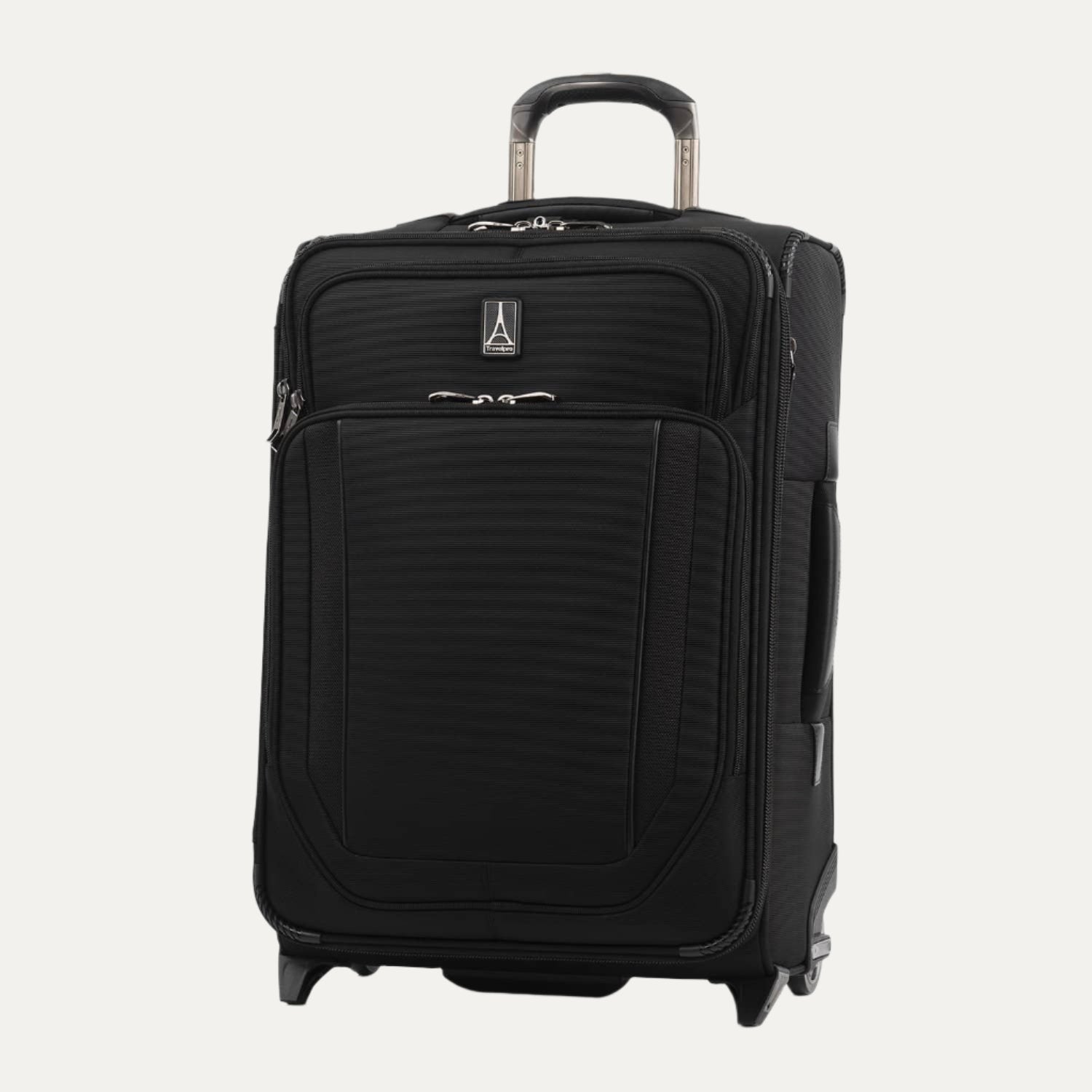 $269.99 AT TRAVELPRO
Ambeur Medium Luggage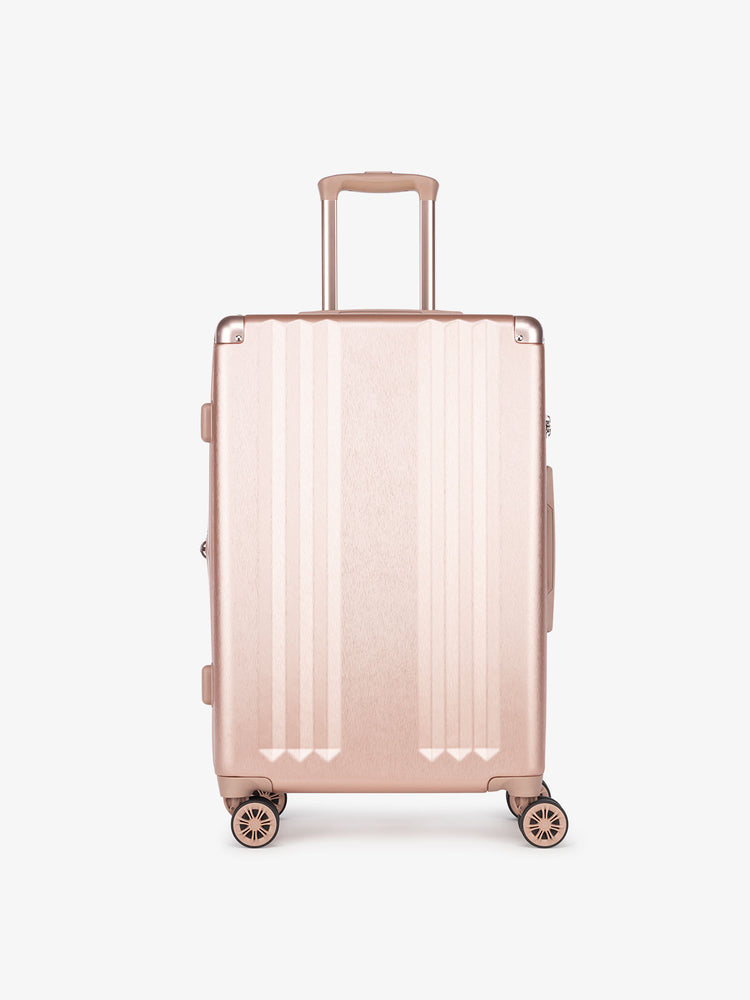 $245 AT CALPAK
The Large
$375 AT AWAY
2. Duffle Weekender Bag
Duffel bag generally has an incredibly spacious compartment, a shoulder strap that allows you to put it over your shoulder comfortably, and a sliding sleeve on the back to slip it onto the luggage handle. Some of them also have clever designs to make travel easier, such as duffel bags with laptop compartments, separate shoe compartments, and weekender bags with wheels.
Unisex Multifunctional Stripe Duffel Bag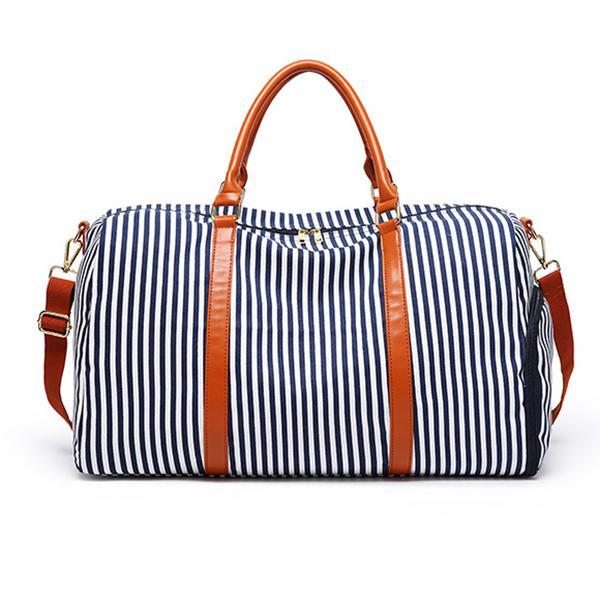 Thule RoundTrip Bike Duffel Black
$159.95 AT THULE
40L Lightweight, Water Resistant Weekender Overnight Sport Duffel Bags(Black)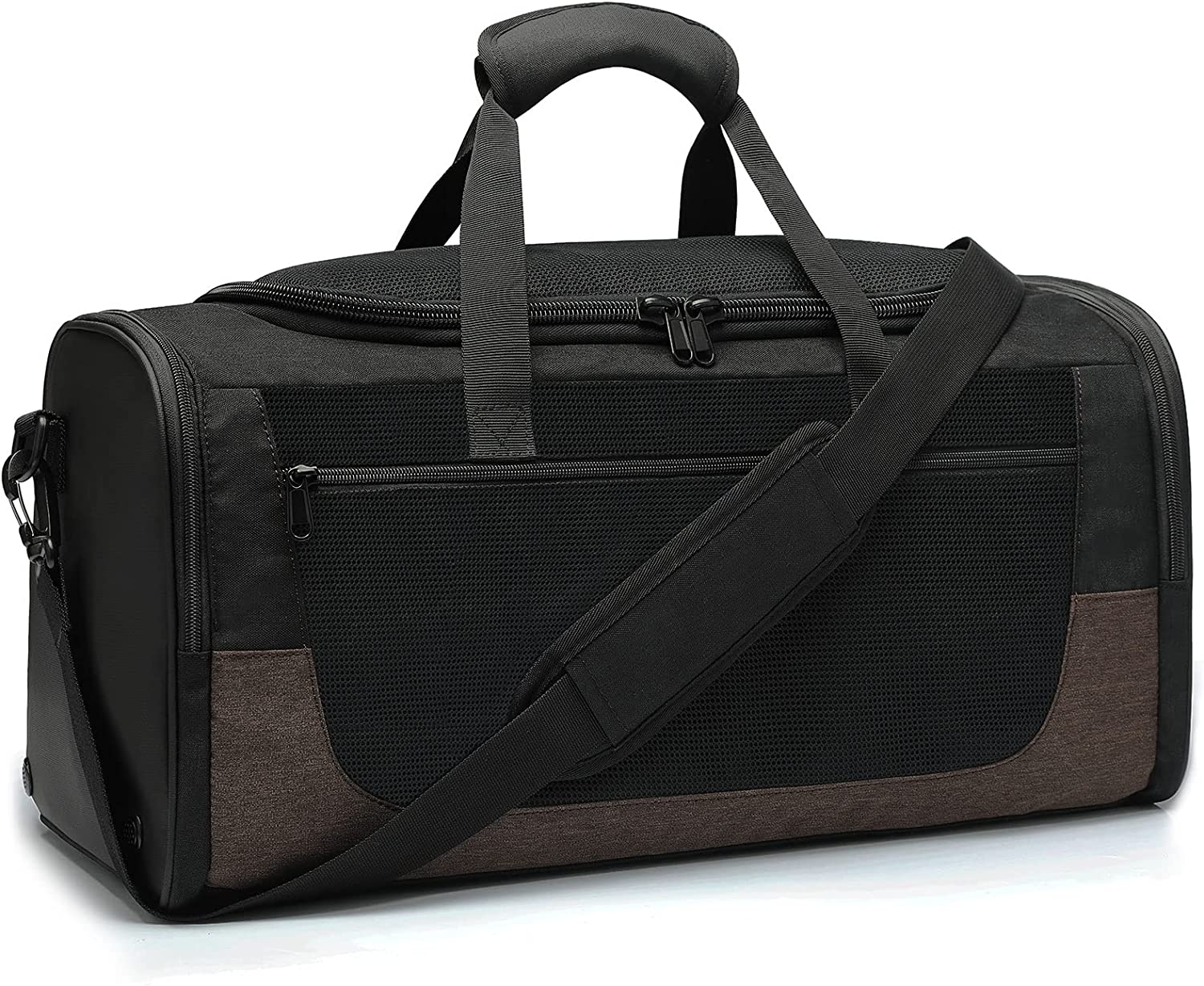 3. Backpack
If catching trains, tubes, and planes seem to be a familiar scenario to you during your trip, we highly recommend choosing a travel backpack as your great companion. A good backpack features padded shoulder straps to divide the weight of your belongings on both shoulders instead of one, multiple internal and external pockets to help you stay organized, and some are specifically designed to carry certain items like laptops and cameras.
Luzon 24L Backpack - DEL DÍA
$80 AT COTOPAXI
Waterproof Vintage Large Capacity Camera Backpack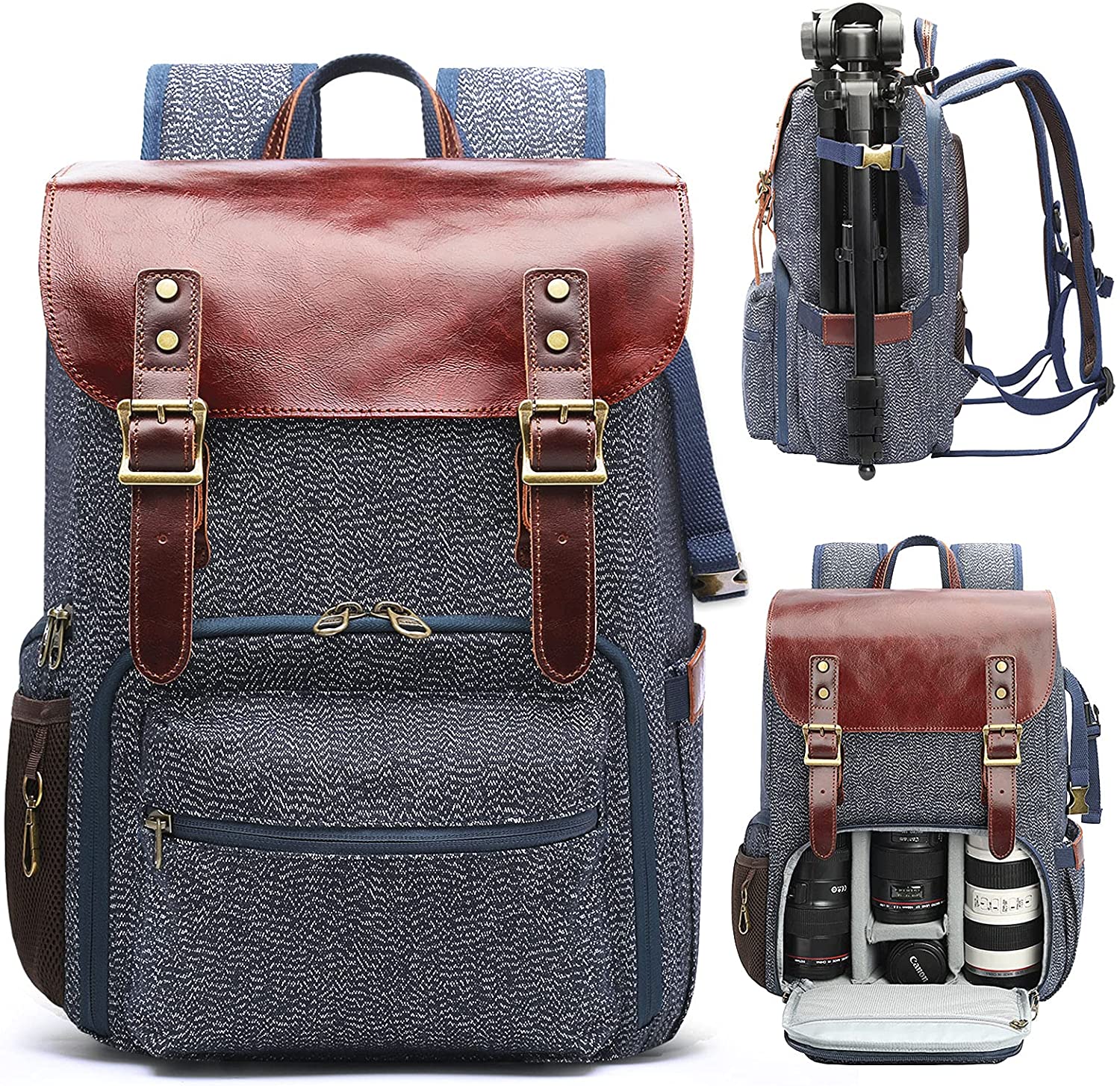 Vegan Leather Backpack for Women Vintage Ladies Girls Casual Daypack Purse
4. Fanny Sling Bag
From staying at fun-filled resorts to doing a little shopping on your vacation, sometimes we just need a small, lightweight bag to hold our gadgets like cell phones, wallets, and sunglasses instead of a bulky bag. In that case, a small fanny bag will be an ideal choice. It fits over your shoulder and sits comfortably on your chest (or waist), leaving your hands free to post an Instagram, and allows you to stroll in a flea market all day long without getting your shoulder hurt.
Small Crossbody Sling Bag for Men Fanny Packs Purses Chest Bag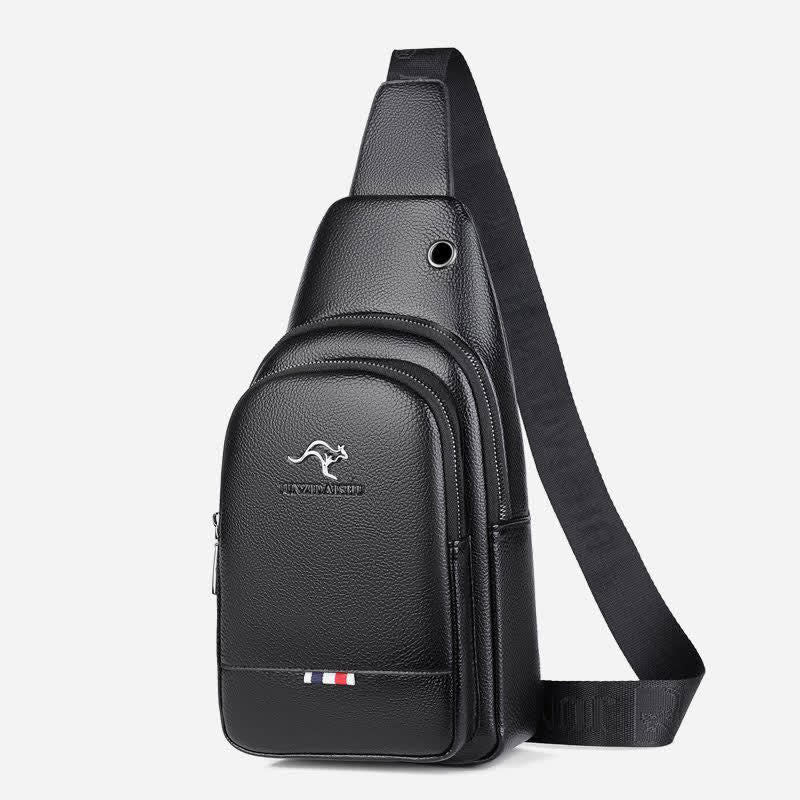 REI Co-op Trail 2 Pride Edition Waist Pack
$29.95 AT REI