As the weather gets colder, it is high time to revamp your wardrobe with a new designer bag. Since it is not an informed choice to expose your hands to the cold wind for carrying a tote in the winter, a backpack is not sophisticated enough to fit over your outwear. Crossbody bags are an ideal option, but if you are still all for the hands-free silhouette for the sleeker and chicer look, we can't help but talk about how shoulder bags reign supreme.
Not all shoulder bags are created equal, and the point in choosing the right one depends on your desired look, the size for carrying your essentials without steering too bulky, and the sense of comfort. With that in mind, we have rounded up seven personalized shoulder bags. Just keep scrolling.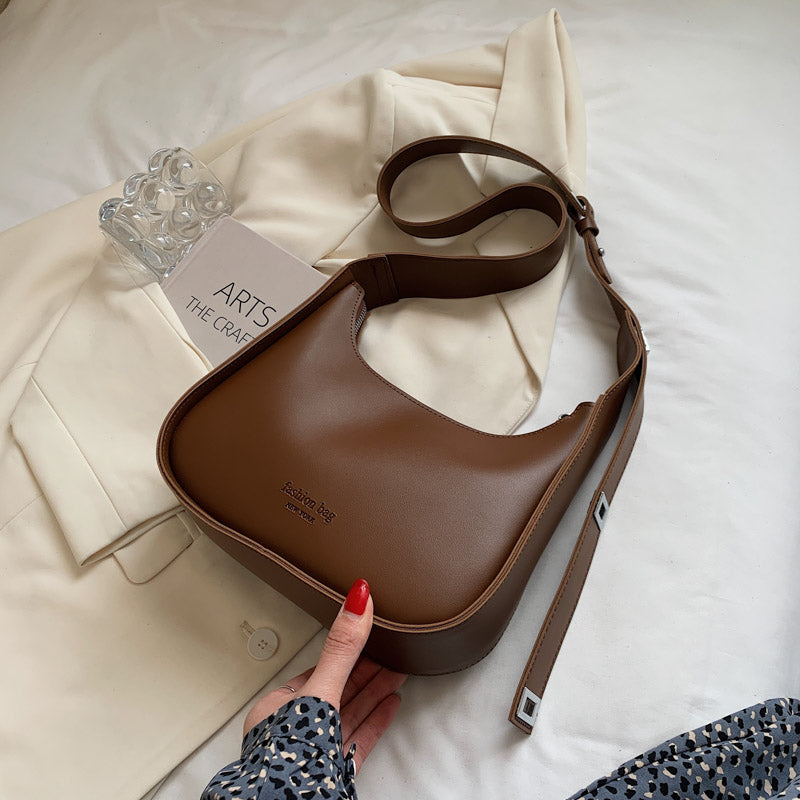 Let's start with Bosidu's faux leather shoulder bag. It is hard to carry shoulder bags in the winter since the armhole of a coat is low, but this bag's shoulder strap is long enough to fit tightly underneath your arm. It comes in four neutral colors, and all are perfect for autumn or winter wear.
2. Edbury Leather Fringed Shoulder Bag
$369 AT ALL SAINTS
If your job requires you to transport your small tablet to and from the office, go for this computer shoulder bag. With a slouchy silhouette outfitted with tassel edges and gold-tone hardware, this shoulder bag is roomy enough to fit all your daily essentials. Seen here in Salt Lake White, it is also available in a more classic color — black.
3. OSOI Toni Shoulder Bag
$418 AT URBAN OUTFITTERS
Characterized by a minimalist and modern shape, this light shoulder bag is polished, elegant, and instantly recognizable but still feels classic. It is constructed in a large size to enhance storage, so you will be able to store your work necessities, on-the-go cosmetics, and other essential items.
4. Prada Cleo Brushed Leather Shoulder Bag
$2,900 AT PRADA
Prada's reissued '90s baguettes are as classic as it gets. Its sleek curved lines and sturdy brushed leather give the bag an elegant, distinctive look that you can pair with any thick outwear. We are sure this bag will give your desired look a standout appeal.
5. Women's Large Capacity Shoulder Bag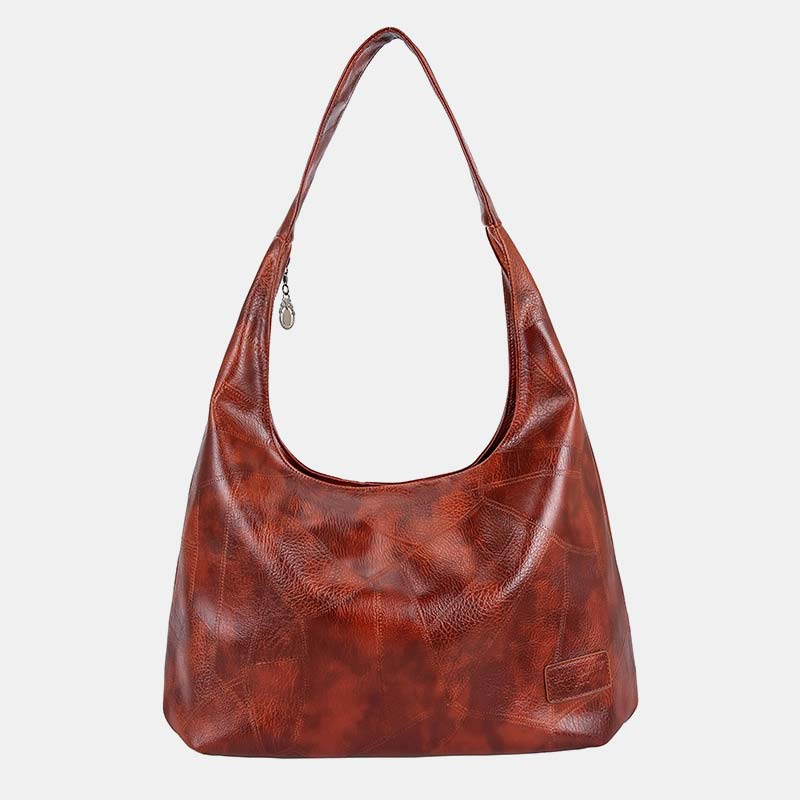 If you truly can not imagine giving up leather but don't want a leather bag cost you a fortune, look no further than this brown shoulder bag from Bosidu. From sweaters to cardigans and overcoats, this bag really does work on anything. For less than $50, this is a super affordable option.
6. Ghost Swipe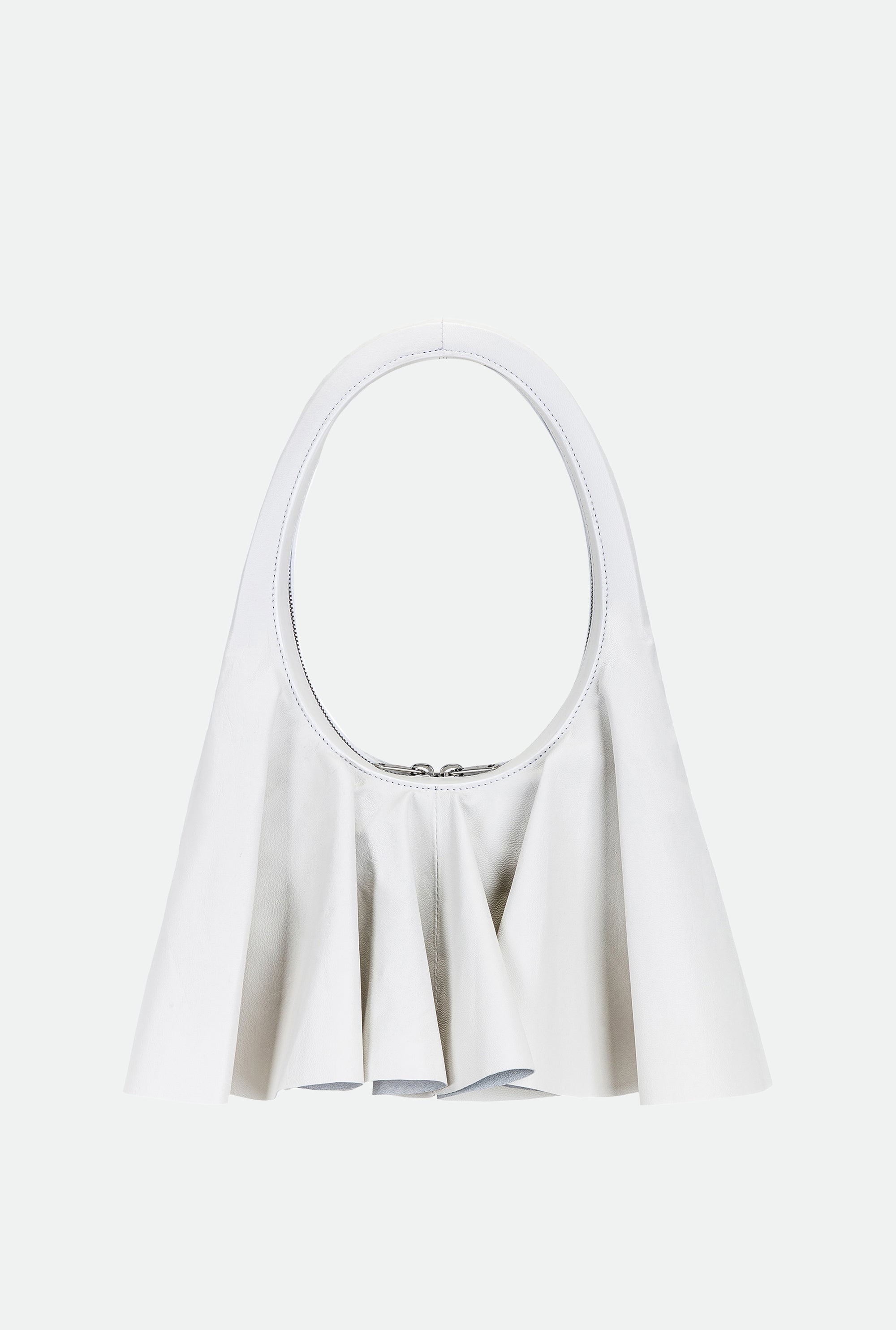 $920 AT COPERNI
Inspired by the ghost emoji, this white shoulder bag features a wavier work of leather. Heading to a Halloween party with this friendly phantom, you will be the best-dressed person that night.
7. Iconic Leather Shoulder Bag
$479.5 AT BLOOMINGDALE'S
Handcrafted from Italian leather, this shoulder shopping bag has a spacious open area to hold all your everyday essentials. It is casual enough for daytime wear but dressy enough for a night out. It is no doubt an investment bag that you will get compliments on for years to come.