Finding a perfect bag for work is not always as easy as it sounds. For modern women, a work bag is more than just a vessel to transport office ensembles. It also acts as a fashion accessory to elevate a woman's outfits on workdays, roomy enough to fit five-to-nine essentials and even gym clothes and a heavy laptop, versatile enough to wear from formal business meetings in the morning to drinks at night, and even comfortable and convenient enough to lug around for a day trip. Work bags need to check a lot of boxes, so here we are to help you choose the best work bags. And don't forget to check our favorite picks!
Three Factors You Need to Consider:
1. Size
Just think about how much stuff your average workdays require to take with you and how much room you will need for that. If you are an organization lover or got tons of things to carry, go for a bag with multiple interior compartments or exterior pockets to help you organize.
2. Material
It is also vital to consider, especially if you don't want to purchase a new bag and feel regretful soon. Ruggedly handsome leather is appropriate for a formal working environment since it has a unique look and premium quality, while vegan leather, canvas, and neoprene are less formal materials. If your essentials include gym clothes and sneakers, lightweight, waterproof, and easy-to-clean nylon is an ideal material.
3. Design
The best work bag is always balancing functionality and style. According to your personal preference and needs, consider a bag that has special designs, such as a laptop sleeve, anti-theft design, or a detachable pouch. In addition, invest in something that can pair with most of your looks and even elevate your outfits.
The Six Very Best Work Bags for Women:
1. Bailey Business Tote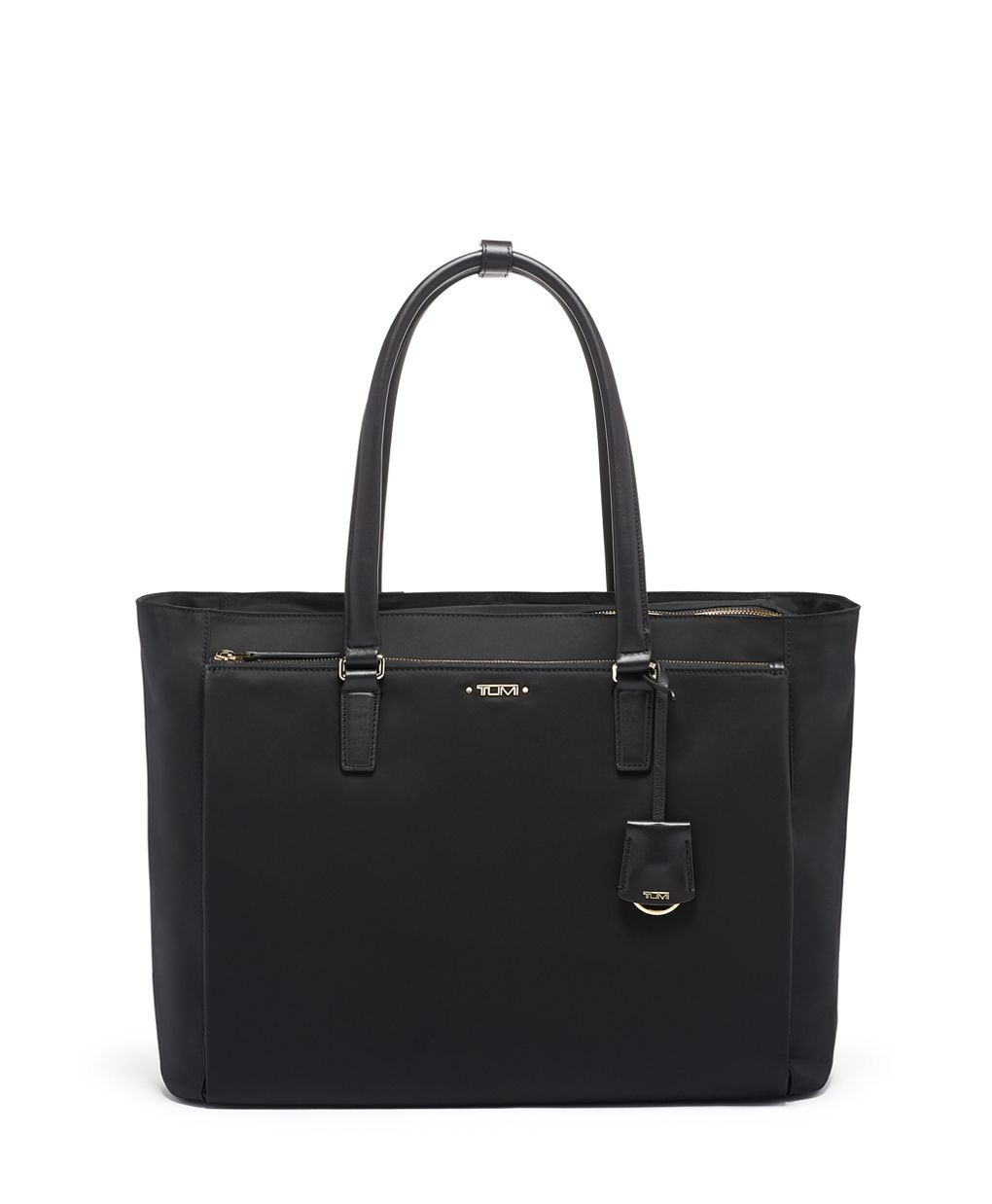 $475 AT TUMI
This laptop tote bag has a nice mix of large and small spaces for towing your laptop, lunch box, documents, keys, and business cards.
2. Women's Fashion Handbags Crossbody Tote Shoulder Bag Top Handle Satchel Purse
Bosidu packable handbag comes with four interior pockets and one handy back pocket to store your belongings, along with an adjustable strap. The sturdy, smooth zipper keeps all contents safe and secure.
3. La Banane Meunier
$500 AT JACQUEMUS
A small fanny bag is an ideal option if you don't want a clunky tote. Crafted from cowskin in Spain, the bag is soft, sophisticated, and high-quality. It is great for your commute whether you are walking or biking to work.
4. Medium N/S Park Tote in Leather
$1,490 AT THE ROW
Use this carryall tote bag as a work bag without looking like it belongs to the office. You will love the spacious storage this bag offers that fits everything and yet still feels very compact.
5. Mini VLogo Signature Grainy Calfskin Hobo Bag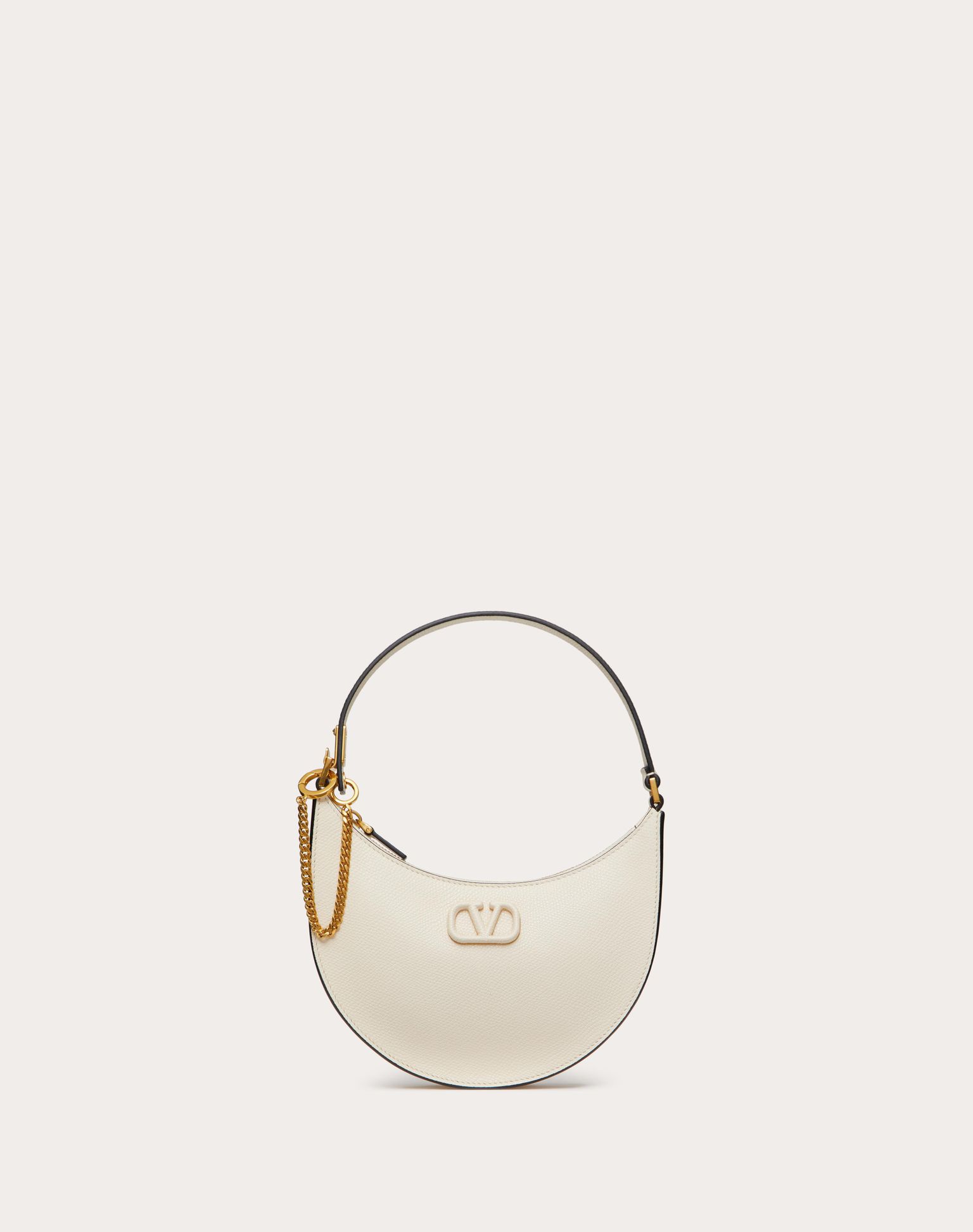 $1,200 AT VALENTINO
If you are thinking of splurging on a new designer bag, you should not miss this personalized shoulder bag from Valentino. The handle is extendible so you can carry it by hand or over the shoulder.
6. Multi-pocket Waterproof USB Charging Port School Travel Backpack
Is anyone else partial to the hands-free aspect of backpacks? This bag is for anyone who finds themselves going on frequent work trips—or needs a ton of extra room in their bag. The organizational compartments it offers can handle an impromptu spelunking trip, let alone the morning commute.