The best gym bag is designed for more than just for the gym — provided, of course, you invest in the right accouterment. It can also work as a carry-on duffel bag for your airplane trips on summer getaways or as a great organizer to provide you with plenty of storage to accommodate your travel supplies for the next adventure.
Gym bags come with the product specs you would expect from a bag designed for sports or adventurous activities — breathable materials, adjustable shoulder straps, separate shoe storage, and durable fabric that can withstand abuse and everyday use. At the same time, it is also a way to foster self-motivation. We all know it is hard to keep exercising if you are not an expert gym-goer. The soreness in your limbs and the fat-reducing salad make self-discipline hard to reach. And that's why we need to plan a gym schedule, wear comfortable workout clothes, and get the best gym bag to make you feel at ease and safe returning to the local gym.
So, without further ado, whether you need a cool sports gear bag for hitting the gym or ask for a worthy option that can do the double job, we have got you covered. Keep scrolling and shop for our product recommendations.
40L Lightweight, Water Resistant Weekender Overnight Sport Duffel Bags(Black)
Dimension: 20 × 9.5 × 10 inches | Material: Polyester, PU Leather
What We Like:
1. A ventilated shoe compartment
2. Dry and wet pockets
With a capacity of 40L, Bosidu's crossbody gym bag is spacious enough to fit all your gym necessities, including an extra outfit. The shoulder strap is both removable and adjustable in length, so you have more options to carry it. The waterproof, sturdy, tear-resistant materials make it a worthy investment that can stay with you for years.
Nike Gym Club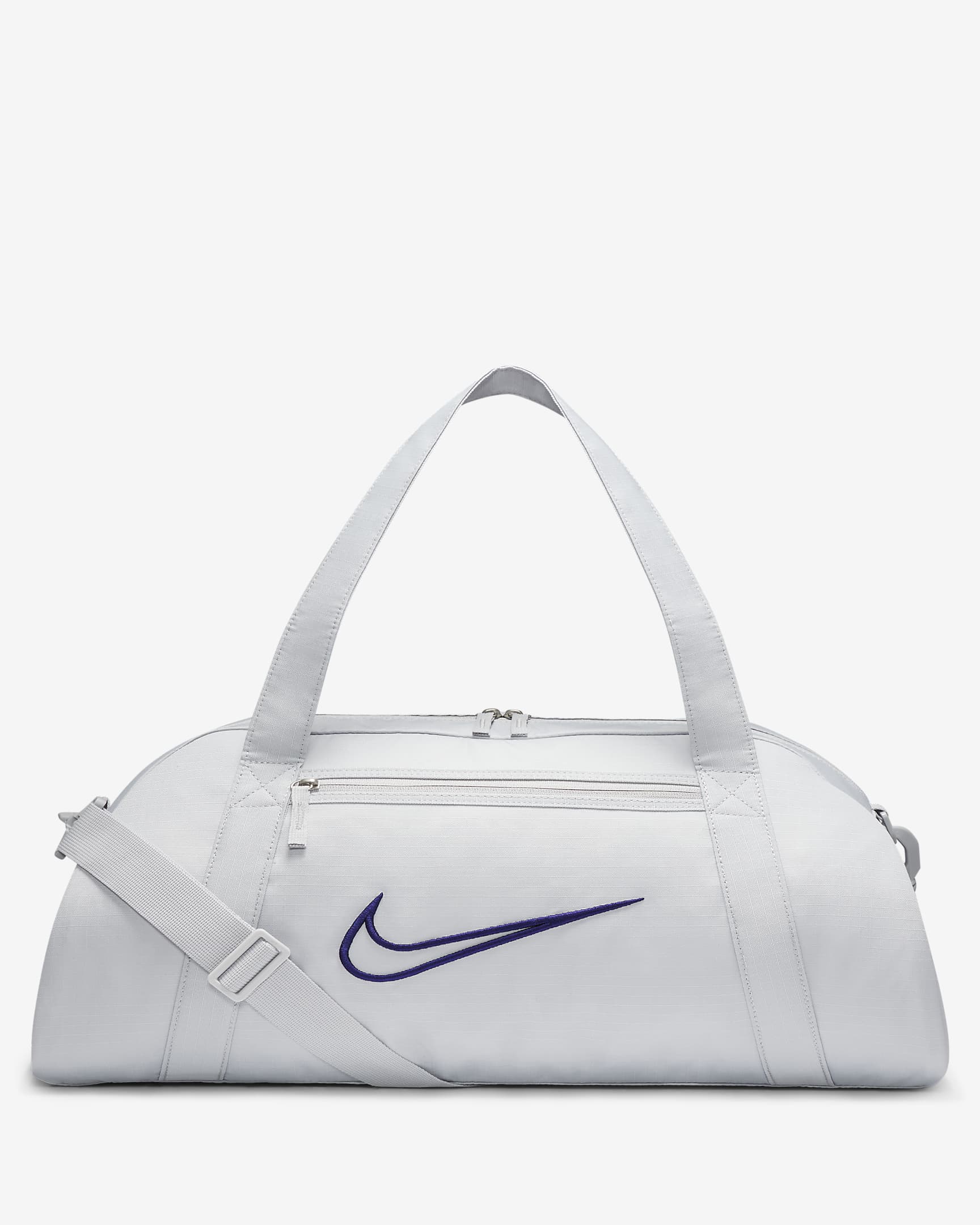 $50 AT NIKE
Dimensions: 33 × 51 × 23 cm | Material: Polyester
What We Like:
1. Lightweight and durable fabric
2. Easy to clean
Stylish, practical, and affordable? Yes, please! Nike sports gym bag is all of that and more. Coming with a roomy area and two extra pockets, this bag is perfect for gym-goers who enjoy a grab-to-go lifestyle — stuffing your gym gear into the bag without too many organizational pouches. It is made from at least 60% recycled polyester fibers, delivering peak performance with a lower impact on the environment.
Gym Duffel 3
$169 AT AER
Dimensions: 17 × 11.5 × 9 inches | Material: 700D Cordura®
What We Like:
1. The interior liner has an antimicrobial coating to control bacterial odors and grow
2. The most suitable gym bag for travel and adventures
Built from durable, water-resistant 700D Cordura® exterior materials, the AER sports duffel bag has got you covered for travel, camping, and adventures. You are provided with a ventilated shoe compartment, a spacious main compartment, a padded laptop pocket that fits up to a 16" laptop, and multiple exterior and interior pockets for all essentials.
City Adventurer Large Duffle Bag 29L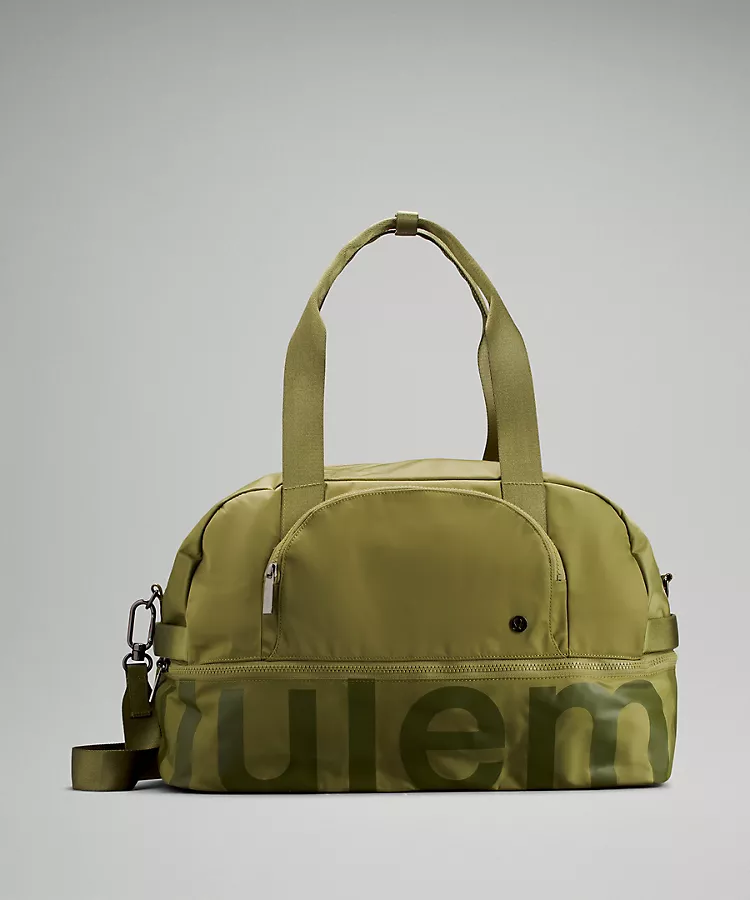 $168 AT LULULEMON
Dimension: 18.1 × 9.3 × 11.6 inches | Material: Nylon, Polyester
What We Like:
1. Travel-friendly
2. It has an expandable pocket for sweaty gear
Lululemon's weekender gym duffel bag comes with plenty of storage for easy access to your essentials. The exterior padded pocket protects your laptop, in case you need to bang out some emails after a daily workout.