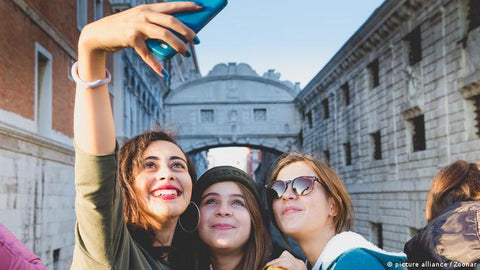 In the realm of packing, there are two types of people: those who meticulously select clothes and pack toothbrushes weeks in advance of vacation and others who scramble at the last minute to do so. We're in the latter category when it comes to carrying cosmetic goods, but we don't slack off.

When it comes to organizing our belongings, we always begin with our cute toiletry bag. Whenever we go on a trip, we have a supply of travel-sized face masks and lotions, as well as miniatures of our favorite cosmetics. Just as much fun as solving the toiletry problem is choosing the ideal bag to carry it all in. 

Why do you need the toiletry bag during your travel?

What's the purpose of a travel toiletry bag? You may use a toiletry bag for several reasons:
Self-cleansing: A travel toiletry bag is essential for maintaining one's hygiene while on the road.
By buying a toiletry bag, you can prevent the spread of germs.
What better way to keep things in order than by using a toiletry bag?   Save Mama Earth. As a bonus, you'll be doing something nice for the environment when you use a toiletry bag.
Invest in cute toiletry bags that can contain all of your needs and go green simultaneously. 
The Key Points You Should Consider When You Choose the Toiletry Bags
It's also a good idea to bring your toiletries in a separate bag to avoid becoming wet and stinky on long flights. When I say it, I mean it. Consider packing some basic amenities in your carry-on wash bag for a trip. Consider the following while shopping for a toiletry bag:

1.Size
A compact toiletry bag may not have enough storage for all of your requirements if you're going on a long day vacation or traveling with your family. You may suffer from headaches and other unpleasant feelings as a result. Choosing a toiletry bag depends on how many people you'll be traveling with and how long your vacation is. A typical toiletry bag has at least five independent compartments and a variety of pockets for bottles and tubes.

2.Multi-purpose
Multi-purpose Toiletry bags are ideal for transporting a lot of goods. Numerous side pockets and one or two main compartments are common features of these purses. For extended travels or if you're traveling with children, multi-purpose bags are ideal. The bottom of certain multi-purpose toiletry bags may contain a tiny pocket for storing smaller items.

3.Looks
The thing to consider when selecting a travel toiletry bag is where you want to use it. Because of its durability and refined style, a cute toiletry bag is a worthwhile investment. What are the circumstances while you're using your toiletry bag? Canvas toiletry bag is a good choice for those occasions when you're going to be outside.
Recommended List of Cute Toiletry Bags From BOSIDU
Following is the recommended list of our best collection at BOSIDU; you can not only find small toiletry bags, but also women's toiletry bags, travel toiletry bags, and cute toiletry bags.