No matter how you get around and where you are heading, choosing the right bag to travel with you is as crucial as a pair of comfortable shoes to create an enjoyable and rewarding travel experience. A work messenger bag can be a perfect solution since it is roomy enough to accommodate your stuff, from your working essentials (such as documents, laptops, and notebooks) to everyday must-haves (like a change of clothes). It is an ideal travel companion for remote workers, digital nomads, and business travelers who need to carry a laptop and tech to work in different locations.
Also, it has a strap that sits across your body so you can leave your hands free to sip a cappuccino, send an Instagram to your BFF, or clutch a boarding pass while striding through an airport terminal.
Whatever your cargo needs, these are the best messenger crossbody bags to buy:
1. Samsonite Pro 15.6" Slim Messenger
$179.99 AT SAMSONITE
Dimensions: 16 × 12 × 3.75 inches | Material: Nylon | Laptop Fit (in): 15.6 inches | Weight: 2.62 lbs
Samsonite's work messenger bag has a streamlined, professional, and elevated look. It features a wireless charging pocket, RFID pocket, and USB ports to ensure your electronic devices are fully prepared and can charge no matter the situation.
2. COMMUTE MESSENGER BAG 2.0
$149 AT TIMBUK2
Dimensions: 15 × 4.33 × 13.4 inches | Material: Nylon | Laptop Fit (in): 15 inches | Weight: 2.8 lb
It is an excellent crossbody messenger bag for school, commute, and leisure. Timbuk2 messenger bag is solidly built to protect your belongings while making everything within your arm's reach. It comes in internal dividers and pockets for packing a large amount of stuff.
3. 15.6inch Waterproof Waxed Canvas Genuine Leather Briefcase for Men
Dimensions: 16.5 × 11.8 × 5.0 inches | Material: Canvas, Genuine Leather | Laptop Fit (in): 15.6 inches | Weight: 2.98 Pounds
For a laptop briefcase messenger bag, check out this Bosidu option. It gives you a vintage look that is causal for everyday carry. Inside it has all kinds of twelve pockets to hold contents from bulky items to business cards. It features magnetic snaps so you can quickly and conveniently access your items.
4. Hudson Small Messenger Bag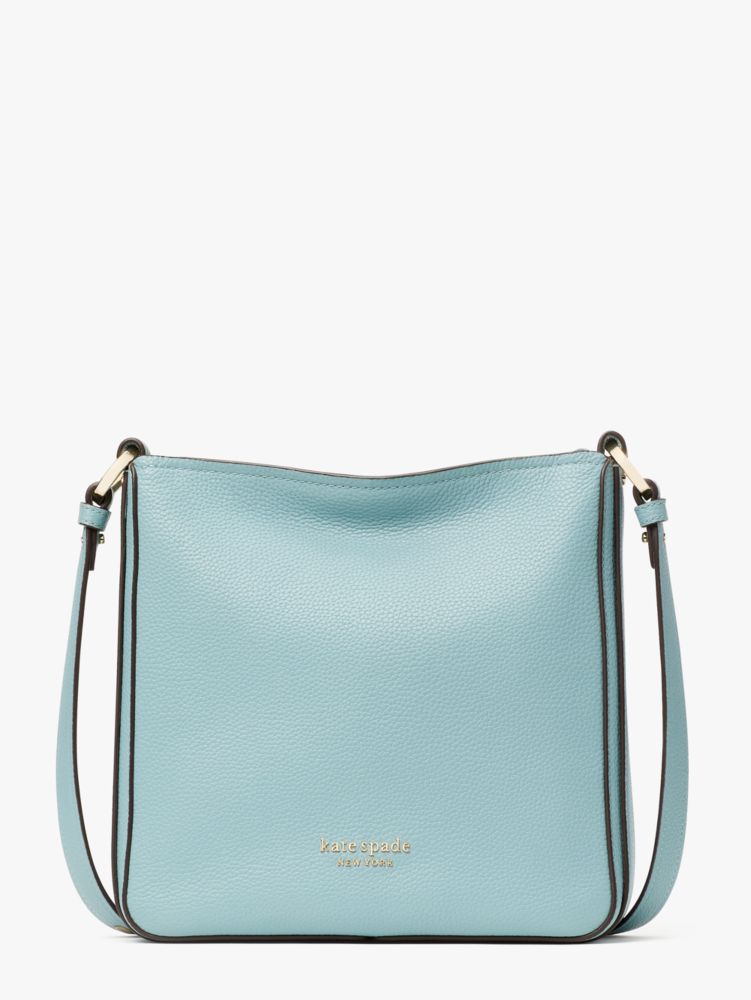 $160 AT KATE SPADE
Dimensions: 9.25 × 9.5 × 2.5 inches | Material: Pebbled Leather | Laptop Fit (in): / | Weight: Unknown
The perfect travel messenger bag does not exist, or does it? This leather messenger bag for women is super stylish and elegant. The slim bag is not bulky, so it is perfect for sightseeing or people on the go. The stunning color is eye-catching, and you are sure to get lots of compliments on it.
5. CITIZEN MESSENGER BAG
$150 AT CHROME INDUSTRIES
Dimensions: 13 × 22 × 7 inches | Material: Nylon, TPE Tarp | Laptop Fit (in): 17 inches | Weight: 2.8 lbs
Features a quick-release seatbelt buckle and a floating bucket liner with separate wet and dry compartments, this Chrome messenger bag provides easy, swing-around access to your gear. It's made to be on the move and perfect for urban travel or daily commuting.